Welcome to another fun packed week on the blog, I do hope you had a fantastic weekend what ever you got up to! I am kicking of the week with this totally gorgeous outdoor wedding from Wayne at www.waynela.com. It's a beautiful Texas wedding full of woodland charm and the cutest couple! I do love an outdoor wedding, they really are my favourite and when they they are followed by an outdoor reception, well then that really is something special. I just love the rustic tones to this wedding, as well as the festoon lighting which is always a favourite!
'A beautiful fall wedding with a garden ceremony in Texas'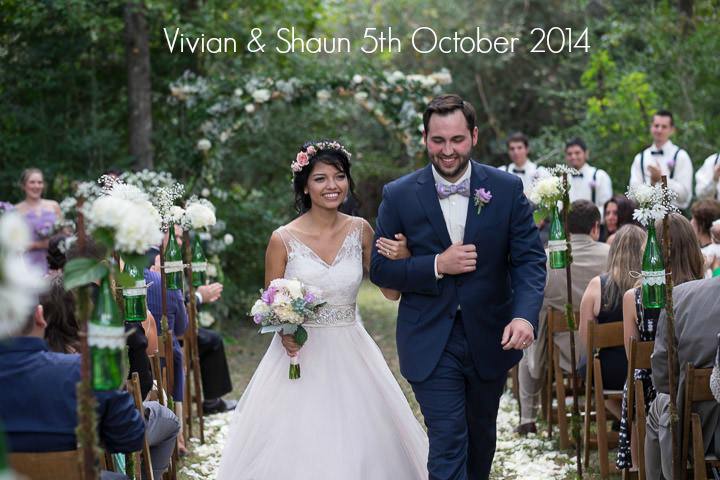 Vivian and Shaun were married on October 5th 2014 at friend's backyard, Magnolia in Texas. They had a total of 100 guests and it took 9 months to plan.
'We had a vintage, rustic theme in mind and tried to keep it simple so that we were able to enjoy the day in familiar environment with close family and friends.  Summer in Houston is humid, so we planned on an October wedding with the outdoors in mind.'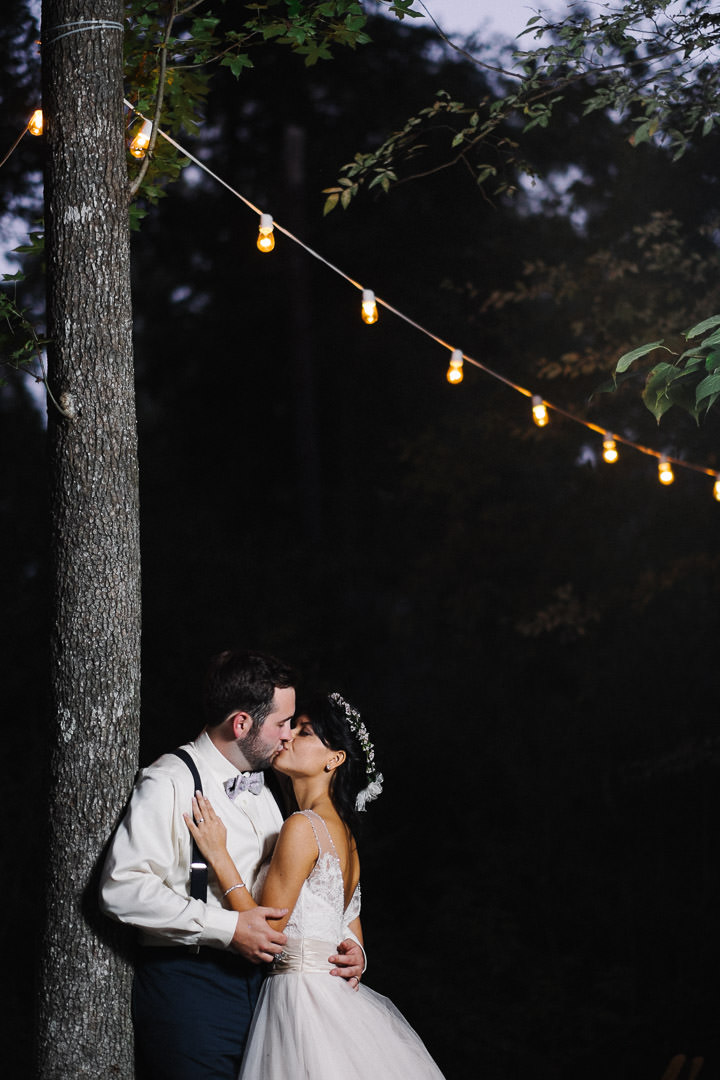 How they met
I met Shaun through work – we're both elementary school teachers.  It took him 6 months to pluck the courage and ask me out.
How did you allocate your budget
A family friend kindly offered us use of their beautiful backyard which freed up a considerable portion of the budget for other bits such as photography, flowers, DJ and ultimately, these were areas where we didn't want to skimp.  A close friend baked the cake and all my friends and family helped with the fancies such as personalizing mason jars of honey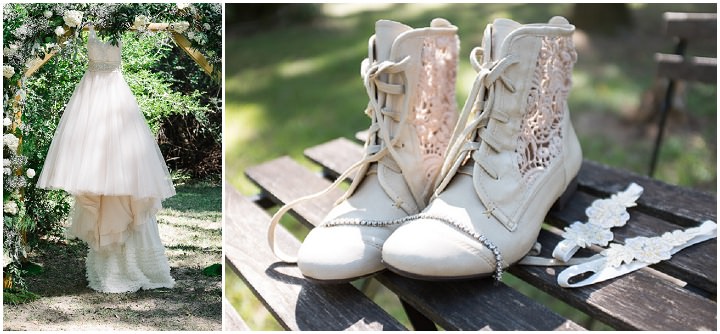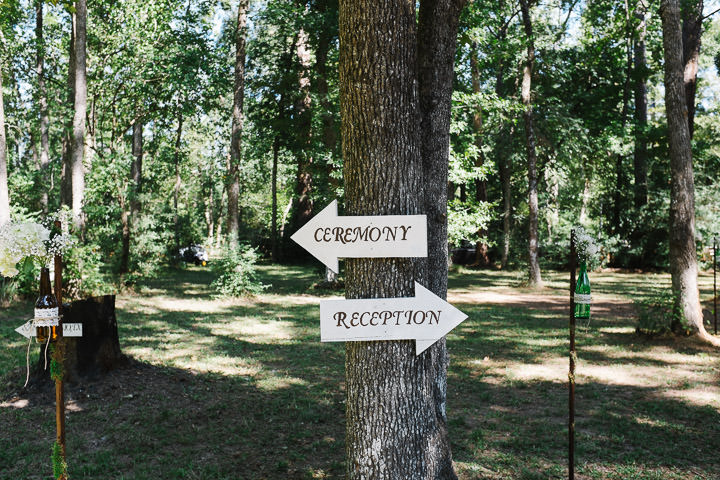 How did you choose your photographer
Finding a photographer with a candid approach is quite difficult in Texas, so we were grateful to have found Wayne.
The Dress
The dress and bridesmaids dresses were by David's Bridal and the decorations were handmade, in keeping with the rustic, personal feel.
Flowers
We chose peonies and roses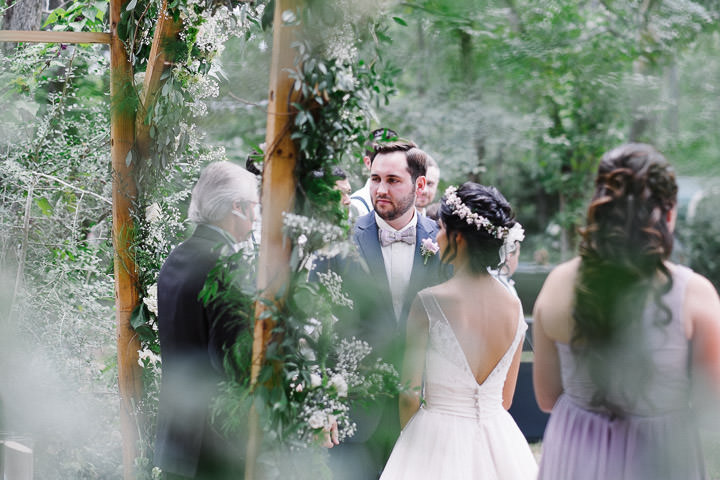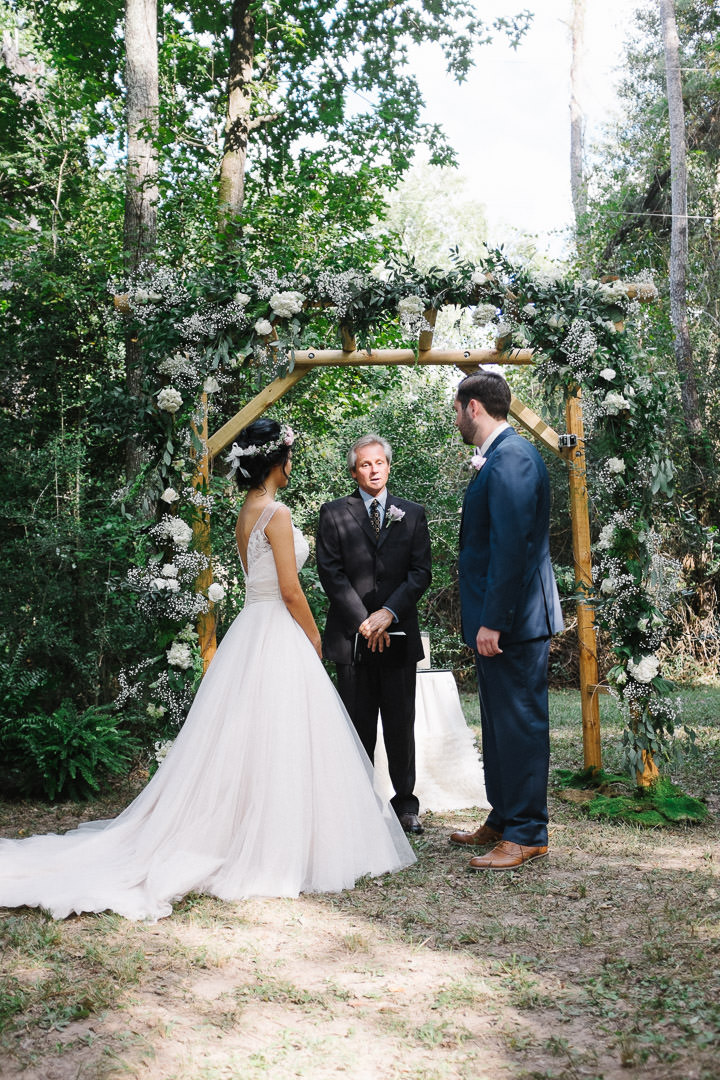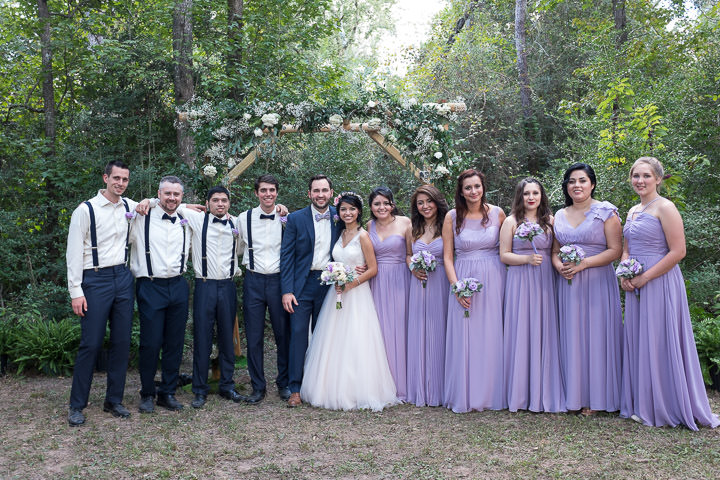 Food
Texan BBQ of course!  Smoked beef brisket, polish sausages, ribs washed down with raspberry lemonade and beer.
Entertainment
For entertainment, we decided on a DJ who was able to organise games as well as play a good selection of music
Biggest surprise
Was how much we were able to enjoy the day and that really is the most important thing.  The informality of the day meant there was no rigid constraints to order and time and as a result, any hiccups were seen as just that.  The whole day was a highlight but the biggest surprise was seeing the pictures afterwards and seeing me cry on my mother's shoulders.  Wayne was so unobtrusive throughout the day but I was still surprised at some of the moments he caught, especially that one.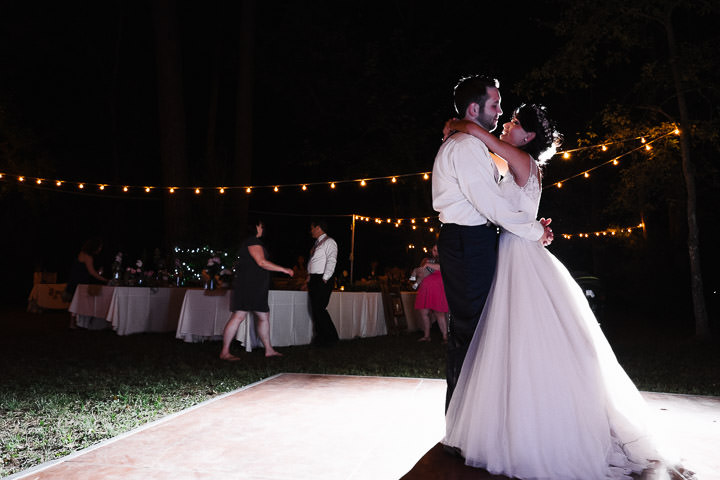 Supplier Shout Outs
Dress – www.davidsbridal.com
DJ – www.houstonbridaldj.com
Flowers – www.breensflorist.com
Event furniture – www.avalontableandchairs.com
Photographer – www.captiv8photography.net
For more information on Wayne's work please go to:
https://www.waynela.com
FACEBOOK
TWITTER
INSTAGRAM
+44 (0)7480 254 230

[jprel]