I have a wonderful wedding for you today, courtesy of  one of my favourite photographers and regular to the blog; Helen Lisk Photography. This amazing wedding was described as 'a little bit bonkers' by the bride and groom, and I have to say I just love it all. From the brides Pierre Cardin vintage dress, through to the compulsory headwear for the guests and wedding party. The bride and grooms crowns, along with the children's tipi and all of those wonderful giant balloons. What a perfect summer day for a totally fabulous couple.
'Magical, fun, a little bit bonkers and very, very hot.'
Emer and Adam were married on 26th July at The Oak Barn, Hittisleigh Barton, Exeter, Devon. 'We got married here because it is next door to the church where Emer's parents were married and where her grandmother is buried. We had 98 guests and it took 4-5 months to plan.
How they met
We met at work. I was Emer's boss. She is now my boss; it works much better.
The Proposal
When Emer & I decided to get together, we set a date (1st August) six months in the future. If we were serious about each other we would meet halfway across the Millennium Bridge at 3pm on the dot and say 'yes'. We did of course, though Emer, being Emer, had written YES across her torso in exotic body paint. 3 years later, on the same spot, on the ruse that we were going to see an exhibition at the Tate Modern, I asked her to marry me. We drank mini bottles of champagne I had hidden in my bag and realised the ring was miles too big.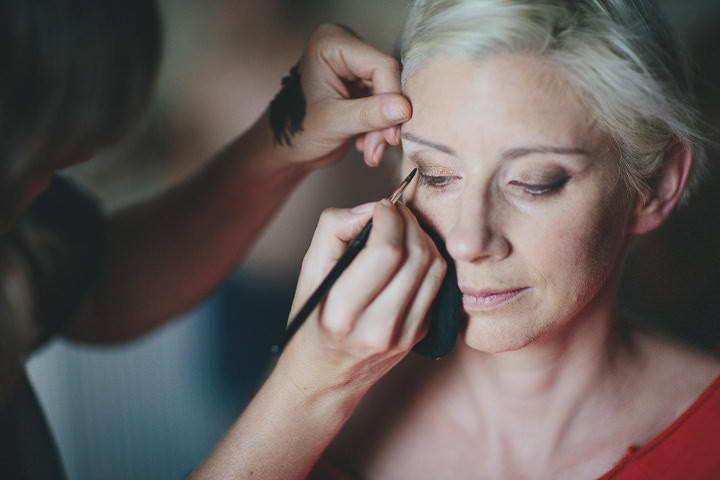 How did you allocate your budget
Most of it went on food and drink. Family and friends are the most important things, so it was our priority to show them a good time.
How did you choose your photographer
Having viewed many photographer's books, Helen Lisk's stood out by a mile. Her naturalistic style, composition and use of light put her in a league of her own. We were thrilled when she agreed to photograph our big day.
The Dress
It was a vintage Pierre Cardin. Accessories by Top Shop!
The Suit and Bridesmaids
My suit was from Paul Smith.
Theme or Colour Scheme
White, with touches of blue and orange.
Flowers
Summer flowers; gerberas, cornflowers, etc.
Decoration
Summer flowers, white cotton drapes and huge white balloons. Lots of white basically with splashes of colour. We also had Chinese lanterns in the trees.
Food
Mediteranean Meze – lamb meatballs, fish, tagines, flatbreads, humous, tzatzike, various salads,
Wedding Cake
Emer's godmother made the cake; we also had a tower of individual fairy cakes.
Entertainment
We invited a band down from London; they camped on-site and were delightful as well as brilliant.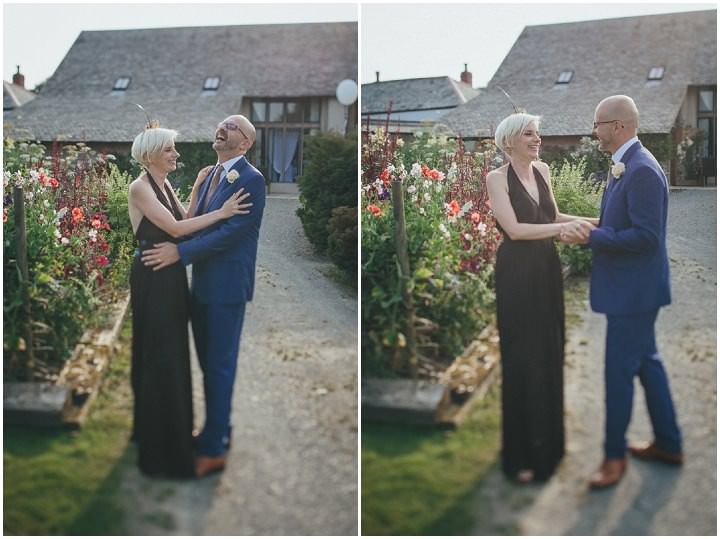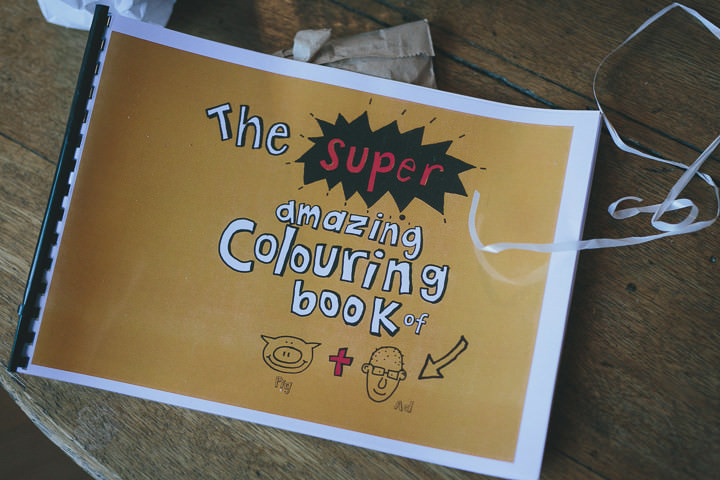 Buy or DIY your Stationery
Emer made some of the stationery, the rest was designed by Emer, myself and a designer called Marc Donaldson.
Personal or Handmade Touches
All the stationery was personalised for each guest. We wrote our own vows. And did our own particular version of the first dance…

Special Moments
It sounds corny, but our vows were intense and felt very, very special
Advice to other couples
Enjoy it. Don't sweat the small stuff. You have invited all the people there you love. They have come to celebrate with you and enjoy it; they have not come to query your choice of napkins/flowers/table linens/music/shoes/jewellery/readings/cufflinks/the shape of the confetti pieces.
Biggest surprise
How quickly it came and went. Another tip; write down your memories of the day. You think you will never forget a moment, but you will. The details hold the magic, so make sure you hold onto every one.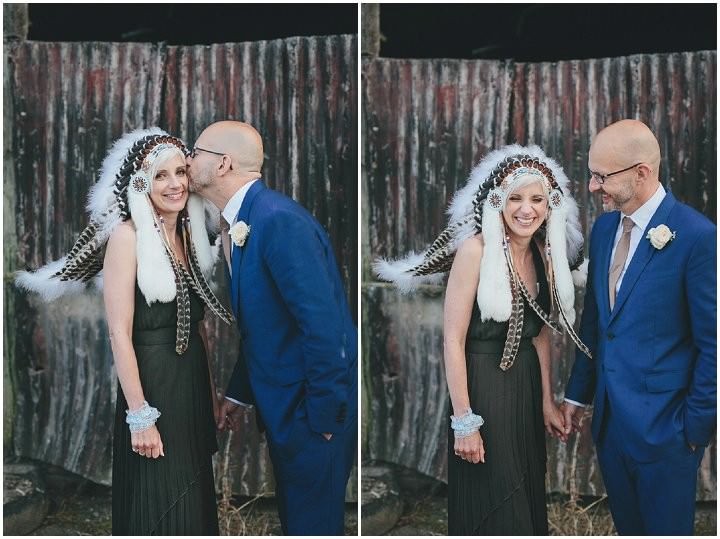 Supplier Shout Outs
For more information on Helen's work please go to:
www.helenliskphotography.co.uk / [email protected] / FACEBOOK / @HelenLiskPhoto
'I absolutely loved photographing Emer and Adam's wedding at The Oak Barn. The whole day was so relaxed, full of fun and just a lovely atmosphere. Headwear was compulsory, with guests wearing a fantastic variety of decoration, including antlers, a paper hat, a sombrero and a fez. Emer wore a stunning vintage Pierre Cardin dress, along with a range of different headwear throughout the day. I loved the big white balloons decorating the venue, inside and out and the 1980s tv theme tunes decorating the table places – when guests heard 'their' tune, it was time to go and get their food from the buffet! I think my favourite part was when Adam and Emer donned their crowns during the meal! The Oak Barn was the perfect setting for the relaxed celebrations, with everyone enjoying the sunshine through the beautiful gardens, paper lanterns hanging from the oak tree and a bell tent and parachute games for the children. It was a perfect, relaxed summer wedding and brilliant to be a part of it!'
[jprel]