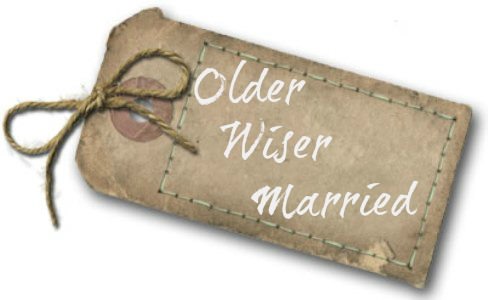 For those of you who are regular readers of the blog you will know all about the Older Wiser Married feature. It's been a few months since I shared with you what could be my favourite feature on the Blog, but today I am pleased to say the feature is back after a bit of a rest.
The idea is for couples who are married to share with you their wedding story and experiences and also the things they would do differently if they could go back and do it again. This can be a recent wedding or one from years ago. We also focus on the positives and the things they think really worked, what they have learnt and how their marriage has changed their relationships.
Last time we heard from of Hannah from Bhavna from Bhavna Barratt Photography and her amazing wedding day. Today it is the turn of Sarah from Oakwood Events who got married 12 years ago. It's safe to say a few things have changed sine then in the wedding world!
Name:

Sarah


Company Name:

Oakwood vents


Date of wedding: 

14th September 2002


Location of wedding and venue: 

Speen Chapel, Buckinghamshire & Princes Risborough Golf Club


Number of guests: 

About 80


How long did it take to plan: 

3 months
We wanted a quiet, informal wedding with 30 close friends and family, it didn't quite happen that way in the end! We chose Speen Chapel as it was local to us and it was completely unpretentious; it didn't even have an aisle. We didn't really choose the reception venue, as we were short on time family sorted it and picked the closest place to our home. We didn't want to spend much as we'd just bought our first house so we kept the whole wedding under £3,000 – my wedding dress was second-hand from eBay, our rings were my parents' original wedding bands, I did my own makeup, we used my dad's classic car with a neighbour as chauffeur and we handmade the boys' cravats and waistcoats.
Best Decision
Did it on a tight budget & timescale
The ceremony was magic
We weren't worried about the details
Did it on a tight budget & timescale.
Keeping to a low-budget and short timescale meant most decisions were easy as there wasn't time to fret about things.
The ceremony was magic.
In the tiny chapel, the balcony was full and we were, literally, surrounded by family, friends and well wishers and it felt completely perfect. It was a shame the vicar started reading a funeral service instead of a wedding, but it had been 40 years since the last wedding there so I guess he was out of practice!
We weren't worried about the details.
I don't remember doing anything about centerpieces for the reception and I'm not sure whether we did favours. I think we must have had a DJ but I'm not certain as there are no pictures of the evening. 12 years on, it turns out none of that matters, although I am a bit embarrassed that I don't remember!
What would you change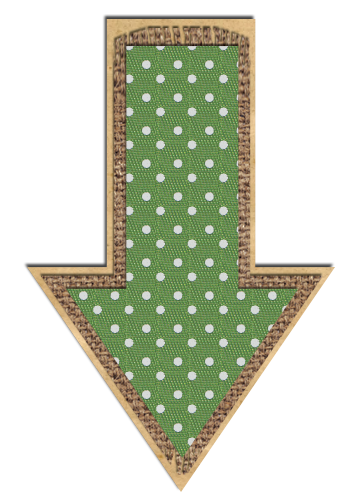 Stay in control
Prioritise the budget
Use a photographer you trust
Stay in control.
I ended up with my sisters as reluctant bridesmaids (I hadn't wanted bridesmaids at all) and lots of my parents' friends and extended family invited, who were lovely but we hardly knew them
Prioritise the budget.
Although we kept to the budget overall, if we hadn't had the extra guests we could have had a proper honeymoon instead of a few nights away.
Use a photographer you trust.
Our photographer was professional but a friend of a friend and he had just discovered digital. The chap was so pleased that he could airbrush a hosepipe/auntie/car out of the pictures it completely eclipsed the fact that in most of the pictures someone has their eyes closed and the colour/exposure is completely off. There weren't enough to make an album and we didn't have any professionally printed. I don't know what happened to the originals but I only have a handful of images now. We haven't got a single photo of the speeches or evening reception.
In Hindsight what would you spend more on and what would you save on
If we could do it again, I'd spend more time finding a photographer (and spend more money on the right person if we needed to). I cringe to think of our wedding when I'm at friends' and clients' weddings now – their weddings are beautiful and stylish with stunning details! Even with the short timescale we should have had more personal touches and if we could do it again I'd choose a blank canvas venue as I'd love to have had fun with the décor and lighting.
I like to think we'd stick to the same budget, but have less people so we could spend more on creating a great atmosphere for our closest friends and family for the reception.
What you learnt from your wedding day
That your wedding day is the fastest day of your life! Everyone says it goes by quickly but it's hard to express just how suddenly I found myself throwing my bouquet and saying goodbye to everyone at the end of the night. Enjoy every moment.
We also learnt that if there are things you want but the budget won't stretch ask family to give them to you as wedding presents. My father in law paid for my bouquet and my aunt gave us our wedding cake as a gift – it turned out to be a lovely way of making everyone feel part of the event.
Do you think marriage has changed things in your relationship?
It didn't change our relationship but our wedding day gave us memories and special moments that we'll hold on to for the rest of our lives.
Any advice you have for other people getting married
Pick a handful of things which are genuinely important to you, make them clear to family/friends – and then stick to them. I paid for a lot of meals for people I didn't really know. Should have dug my heels in!
The day goes so fast, don't spend hours fretting about small details on the big day- spend time preparing and enjoy the process, but on the day itself it's about the people you love, joining in with your joy.
You don't have to have an expensive photographer, but work out what you want captured from the day and find someone you trust completely to do it.
You're marrying the person you want to spend the rest of your life with – your wedding day is just one of thousands upon thousands of days you'll spend together. It's just a particularly awesome one
How your wedding business came about?
Steve was an IT consultant and I was a project manager in investment banking so a wedding business wasn't on our original career paths. Steve's passion has always been lighting and he ran a business doing wedding and party lighting in his evenings and weekends to fit around his day job. Business grew until I began to help with client enquiries and in 2011 we rebranded and incorporated as Oakwood Events. Steve and I left our jobs to work full time at Oakwood Events and we've never looked back.
Oakwood Events Ltd, wedding lighting with style 
www.oakwoodevents.co.uk
www.pinterest.com/oakwoodevents
www.twitter.com/oakwoodeventsUK
www.facebook.com/oakwoodevents
Thanks so much to Sarah for sharing her wedding story with us all. Are you married,  Do you think about what you would do differently? I'd love to hear your thoughts!
If you are a wedding supplier or bride who would like to get involved in this new feature then please get in contact I'd love to hear from you. 

[email protected]
 

[jprel]