I seem to be featuring more styled shoots on the blog recently.  I've not always been a massive fan of them but every now and again a real beauty drops into my in box and I just know I have to share it with you! This afternoon I have a real treat in he form of this Dune Gypsies shoot, courtesy of Susan from Love and Stuff Photography. The shoot comes all the way from Sydney Australia and takes place in the Wanda Sand Dunes in Cronulla Sydney in the middle of June this year. There is a real relaxed Boho feel to the whole shoot and I just love it, I hope you do to!
'A free-spirited couple roam the dunes in search of a sacred place to pledge their love.  Part Moorish part Southwest they find a relaxed desert setting where they can adorn their table with succulent fruits, flowers and luxe details. With a palette of white, neutrals, metallicS and pops of bright colour, this shoot juxtaposes opulent details with a relaxed boho vibe.  The most perfect day for the most non-traditional couple.'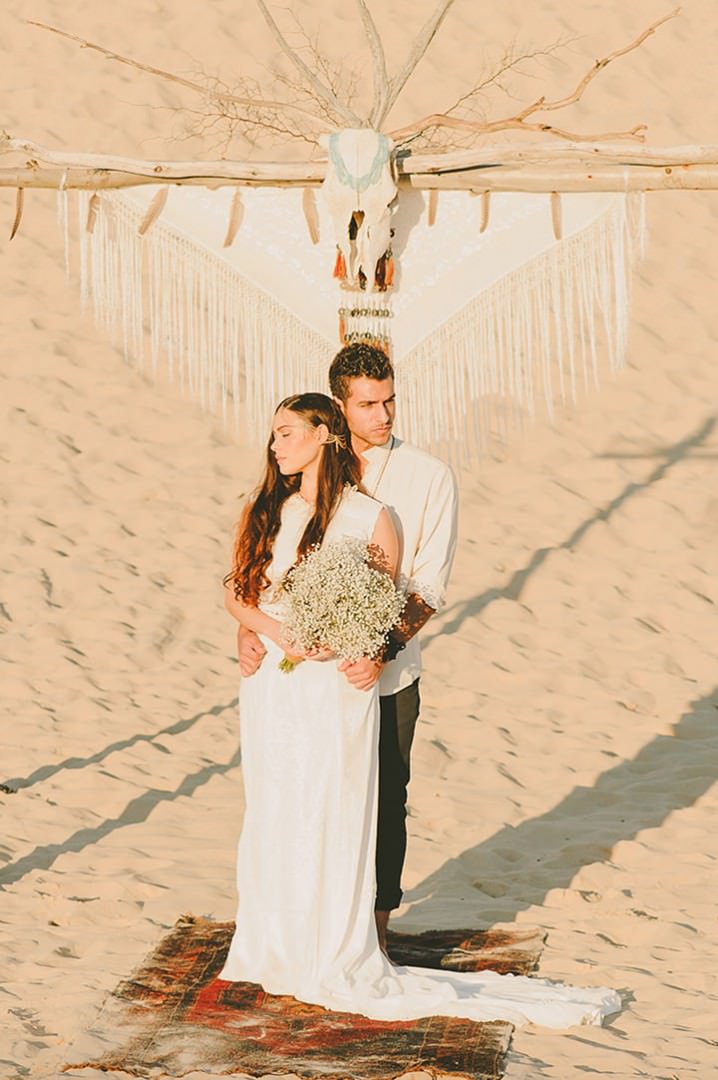 I'll pass you over to Susan to tell you more about the shoot…….
'I'd been wanting to collaborate with Niki for a while and we decided on Wanda Sand Dunes for the shoot.  The rest was working to find vendors that we loved and we were lucky to engage some talented artists. The inspiration was free spirited, adventure and loads of love. We wanted to evoke our inner gypsy.
We were so lucky leading up to the shoot, the weather and timing was on our side.  We wanted to show a really isolated sacred scene for our couple and we achieved that even with all the spectators and runners near by.
We have a few more shoots in the pipeline, thinking of shooting in more national parks and using beautiful botanicals in a woodland theme.
The suppliers who made it possible
For more information on Susan's work go to
www.loveandstuffphotography.com
www.loveandstuffphotography.com/blog
[email protected]
www.facebook.com/loveandstuffphotography
Twitter @shotbysuz
Instagram @loveandstuffphotography