If you are a lover of colour and vibrant decor then you are going to love today's styled shoot. I have been featuring so many styled shoots that are bursting with colour recently and I have to say I am here for it! Adding colour to your wedding styling and decor is just what we need at the moment, after months and months of lockdown, bringing back the bright and the vibrant to wedding celebrations is a trend that hopefully is here to stay! This shoot took place in July 2020 in Loveland, Colorado, where Arianne Autaubo from AMA Photography and her team of talented wedding suppliers, brought the Fiesta to the party and really added some fun to the shoot. I just love the colour, the patterns, oh and the food, which looks amazing!
A hometown Fiesta meant for two or even a few
Arianne tells us more about the shoot 
I had the opportunity to capture a gorgeous Fiesta-themed, styled wedding session for Sydney Bosshart of Syd Boss Events and Adventures here in Colorado. We have seen handfuls & handfuls of couples with big destination wedding dreams watch their plans crushed due to the wrath of COVID19. In hopes of recovering a small piece of these visions on a much smaller "hometown" scale, Sydney felt compelled to curate a beautiful vivid ambiance filled with warmth, vibrant colors, tropical flowers, rich food and a playful Fiesta feel. We had a blast styling this session in hopes of inspiring couples to roll with the punches!
The cherry on top… this was an LGBTQ+ friendly shoot!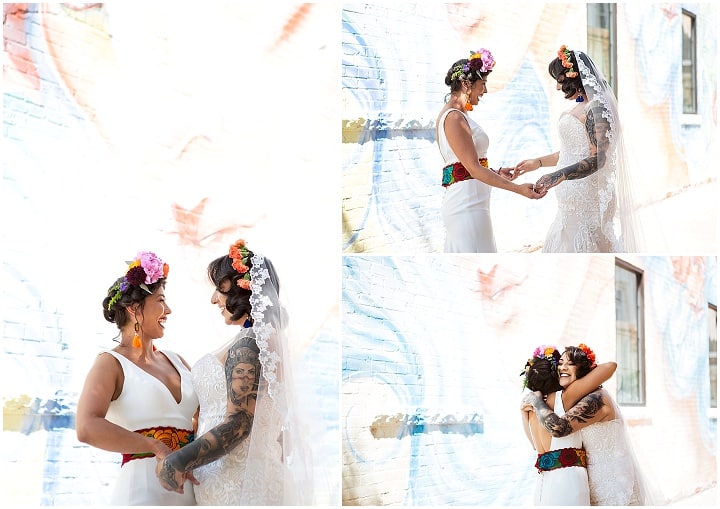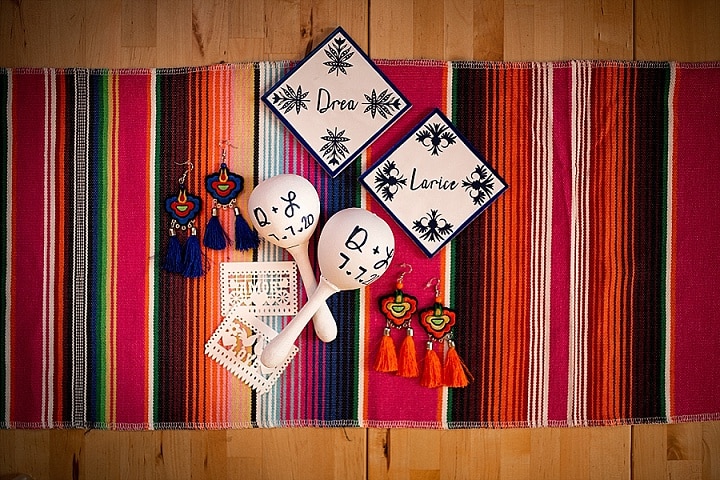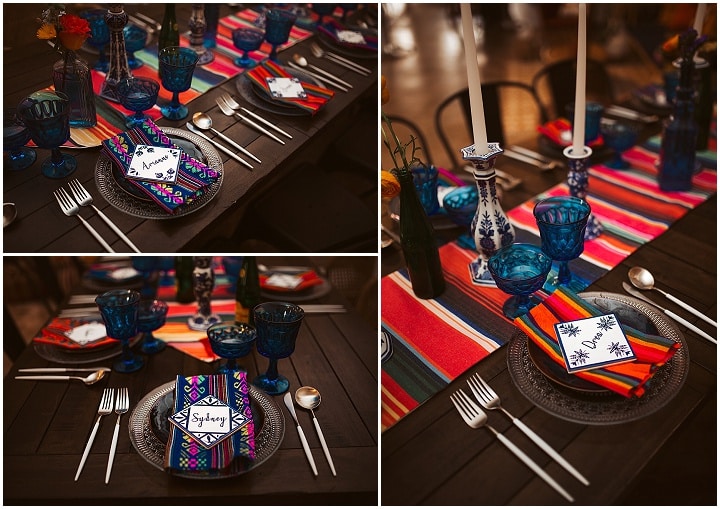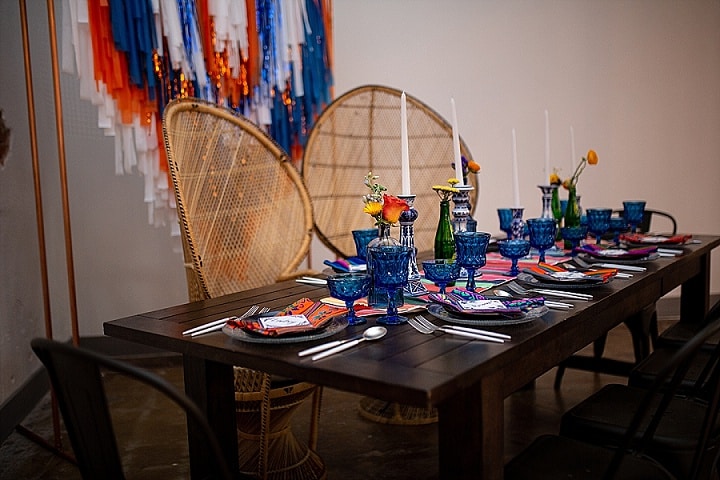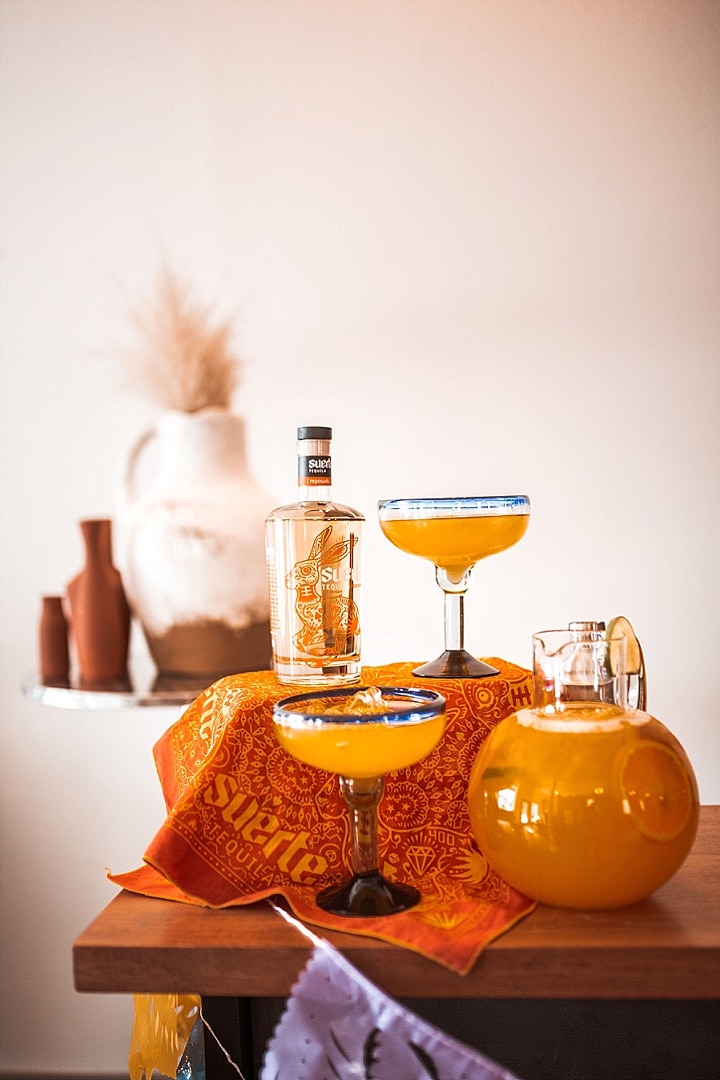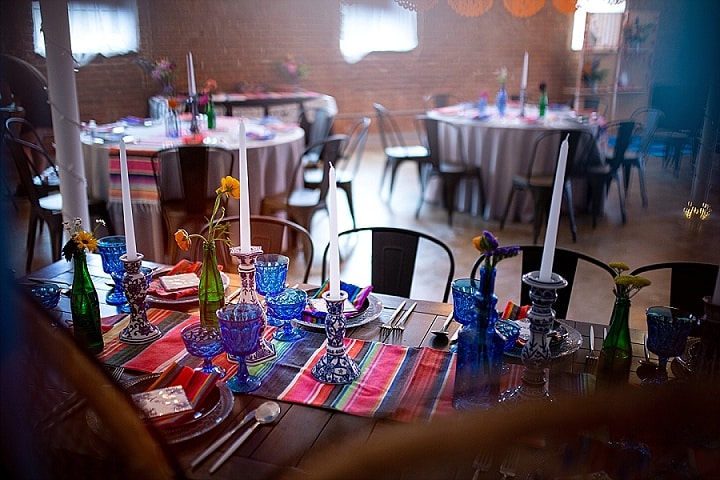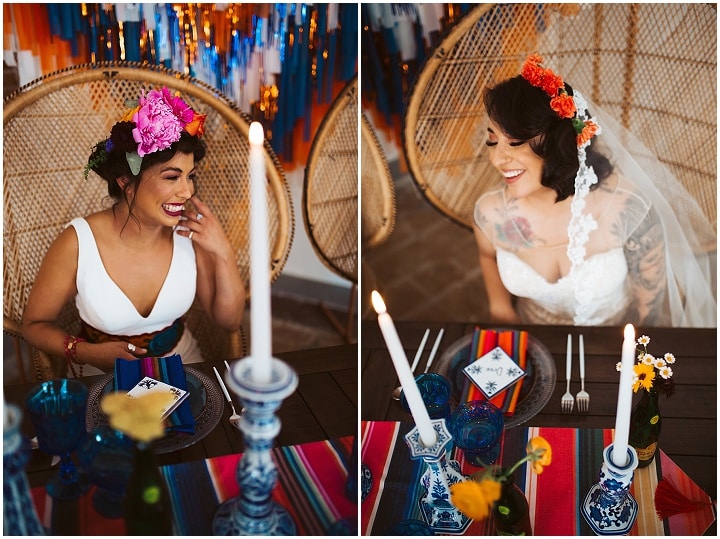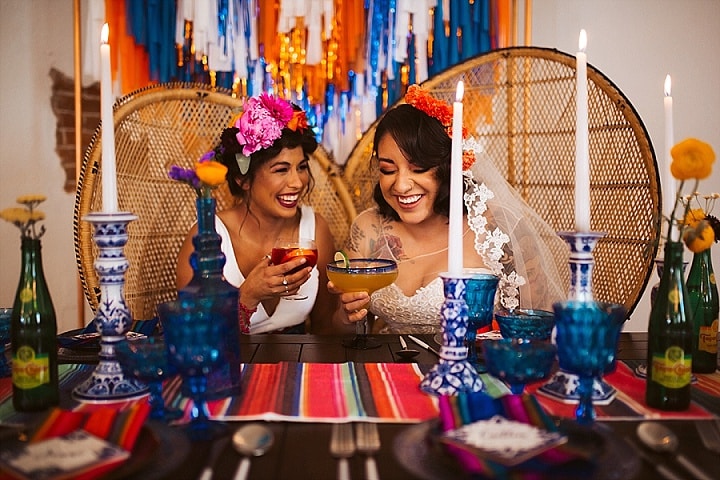 Supplier Shout Outs