Thursday 28th January saw the launch night of 'Made in Sheffield' Magazine which was held upstairs at The Milestone
Boho Events loves getting involved with all sorts of event planning, especially when it's to help support local business, so when Kym Hall the brain child behind 'Made in Sheffield' magazine, asked me to help her plan and organise the event, I was more than happy to help.
Kym Hall is founder of Gemini Directories who's first publication The Hilsborough Directory came out in the middle of last year – 'Putting local businesses in front of local people'
Kym then decided to put together a new concept of magazine, a modern and contemporary lifestyle magazine aimed at young, affluent professionals in Sheffield.
The magazine will be by-monthly and will be delivered direct to homes in the affluent areas of Sheffield.
Kym has covered many areas in the magazine, including fashion, food, drink, travel, motoring, what's on, interviews and weddings .
I have written an article to go in the wedding section of this month magazine, and will be working with Kym closely over the next few months as a featured writer. Something I'm really looking forward to!
The magazine launch went really well, it was busy with many of Sheffield's key business players, from a variety of industries.
Guests were welcomed with a glass of bubbly and a selection of tasty milestone canapés, along with some amazing magic from Tom Hudson Magic
Once all the guests had arrived, Kym opened up the proceedings with a talk on what made her set up the magazine. Paul Scriven from Sheffield City Council then kindly gave a short talk about Sheffield, and then introduced the lovely Sophie Mei Belly dancers
After the dancing, Kym drew the raffle prizes which had been donated from several local businessess, after which guests were treated to some gorgeous ice cream from local ice cream makers Our Cow Molly.
After all of this guests took the opportunity to network and get to meet each other properly, lost of local businessess meeting other like minded people………….watch this space for collaborations with Boho and a few others!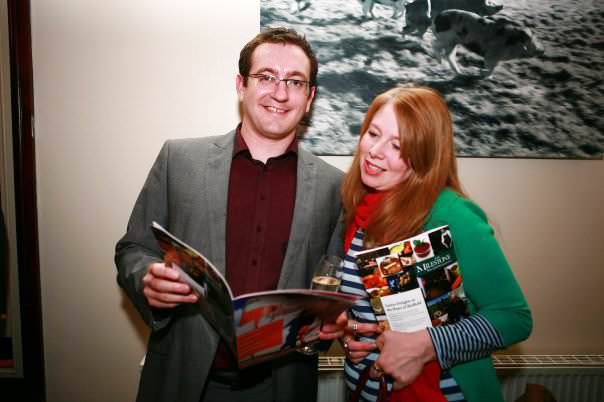 The night was a great success for Kym, she managed to bring a lot of local business people together to help celebrate all things Sheffield!
The magazine will be out on Friday 12th February and the cover features Sophie Mei photographed by Katy from Serendipity Photography.
I thoroughly enjoyed helping plan and manage the magazine launch, it was great fun and I got to meet some really great people.
May I thank everyone involved especially the staff at The Milestone for being so accommodating. A great venue for small to medium functions.
Also a big thank you to Allen for tacking the photographs on the night, for more info about his services go to: www.doncasterphotography.co.uk or www.amphotgraphique.co.uk
For more information about how you can get involved with the Made in Sheffield Magazine then contact:
Kym www.geminidirectories.co.uk or call on 07959 699325.
If you would like more information about how Boho can hep plan your event then contact:
Kelly www.bohoweddingsandevents.com or call Kelly 0114 2854532 / 07989 431821.