Catering is one of the most important aspects of your wedding and is often where the biggest chunk of your wedding budget will go. For this reason it is a good idea you know what you are dealing with before booking anything, especially when working with an outside caterer! There are so many things to consider when booking a caterer, so today I have enlisted the help of Jen Middlehurst at Kalm Kitchen to help shed some light on the sort of things you need to be looking for when booking a caterer for your wedding.
Chat to your venue
Your chosen venue should be able to give you a list of recommended caterers. This is always an excellent guide as these are likely to be suppliers who have worked successfully at the venue before. They will know the venue, and be familiar with their facilities. Some venues may even insist you choose one of their favoured caterers.
Ask for testimonials
When searching for an external caterer, it's always a good idea to ask to see testimonials from other couples. Great service often results in compliments that you would like to read. Don't be afraid to ask to see any photos too.
Pay them a visit
If you've found a caterer you like the look of, make an appointment to visit them. This is your opportunity to chat in person and also to see their premises. You need someone who is efficient and meticulous attention to detail, qualities you will be able to see from their working environment!
Arm yourself with info
Caterers are hugely creative and will always work well if they understand exactly what you're looking for. Give them as much information about your big day as you can to help them come up with your perfect menu. As well as the venue, caterers like to know about your style, your colour schemes and, of course, your food likes (and dislikes!).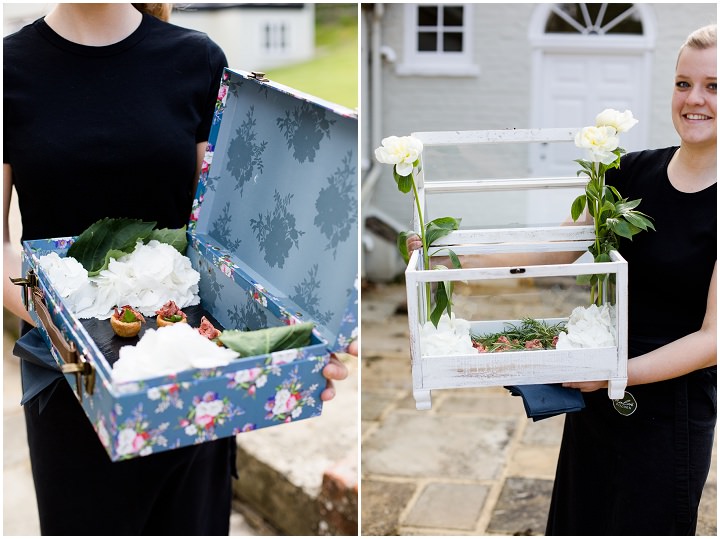 Have a taste!
Just as you would never buy a dress without trying it on, you shouldn't book a caterer without sampling their food. Be honest about your budget, discuss menu options and arrange a tasting.
Head to the venue
If your caterer hasn't worked at your chosen venue before, they should visit before the big day. If the venue has kitchen facilities, your caterer needs to decide whether they are adequate. If not, they will need to bring kitchen equipment in to the venue and possibly create some of your menu off site. Ideally, go with your caterer to discuss how you would like the day to flow.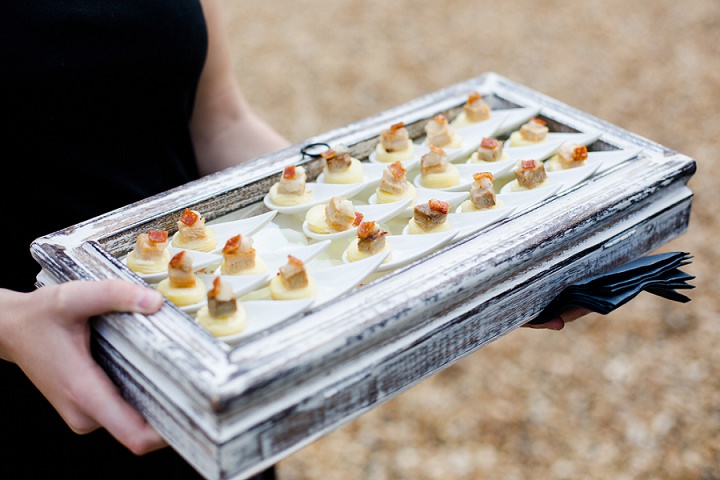 Make introductions
All successful weddings involve suppliers working together to create your special day. If your chosen caterer isn't familiar with your venue, be sure to introduce them to the in-house wedding or events co-ordinator. They can then discuss any requirements or restrictions without you needing to be the 'middle man'!
Discuss your menu options
Many of us imagine having a traditional three-course wedding breakfast but there are an abundance of alternative options. Chat to your caterer about other ideas. Perhaps you might like to have afternoon tea, a barbecue or food stalls, or less formal catering where your guests can serve themselves.
Don't break the bank
A good caterer will always work within your stated budget. Do bear in mind that unimpressive food and hungry guests don't make for a jolly celebration, so it's worth putting as much of your budget as you can towards the food and drinks. Ask your caterer for suggestions that work well within your chosen spend, and take their advice. Getting married later in the day is an easy way to save pennies as you'll only need to feed guests once. Equally, consider that if you invite extra guests in the evening, your catering costs will
Spend time on presentation
Beautiful food should be visually appealing as well as tasting great. Ask your caterer how they will serve the food, and look at your options when it comes to china, glassware and cutlery. Elegantly presented canapés can look.
And finally… enjoy!
All too often a wedding day flies by and the happy couple realise they didn't eat a canapé or taste a cocktail! Make sure you enjoy your own wedding menu, and remember it by asking your photographer to take a few lovely shots
For more information on About Kalm Kitchen go to
www.kalmkitchen.co.uk
www.kalmkitchen.co.uk/blog
[email protected]
FACEBOOK
@lovekalmkitchen
Established in 2006 Kalm Kitchen is an award-winning catering company renowned for exceptional cuisine delivered with flawless finesse. With a philosophy that exquisite food and attention to detail are at the heart of every successful event, Kalm Kitchen creates beautifully styled and executed occasions throughout London and the South-East. Using fresh, locally sourced ingredients the seasonal menus are created to complement the occasion and clients' personal preferences. Whether clients opt for a formal banquet or casual catering, Kalm Kitchen ensures every event is delivered with the same level of service and detail, creating a gastronomic experience that lasts far beyond the day itself.