As many of you know I LOVE cake, especially cup cakes! I love meeting new cup cake suppliers and tasting their products (well how can I recommend them if I've not tasted them myself??) One of the very best cup cake companeis i have come across is Genii Cup Cakes who are based in Hampshire and is the brain child of Laura Payne. I have got to know Laura through twitter and facebook over the last year and she is a truly creative talent who comes up with the most extraordinary cup cake creations.
As well as the amazing cup cakes, cup cake towers and celebration cakes, Laura also creates cake pops, and I was lucky enough to be sent a whole box in December…….and they were truly delightful!
So today I thought I would share a Q&A that I ran with Laura to find out a bit more anbout her wonderful cup cakes and the women behind the amazing creations.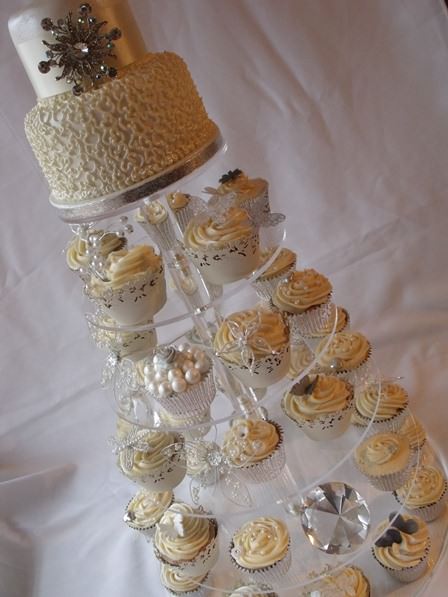 Name and company name:
Genii Cupcakes
Intro/Bio:
Genii Cupcakes produce hand made designer cupcakes and baked goodies to order, specialising in American and unique flavours created in our Hampshire kitchen. Whether you are looking for wedding cupcakes, a giant birthday cupcake, mini cupcakes as wedding favours or simply a variety of baked goodies as a treat we have something for you.
For those people who would like to learn themselves how to make stunning cupcakes, we also run cupcake workshops and private parties.
When did you set up your company?
Genii Cupcakes website went live on 17th May 2010.
What made you get into it?
A bride was let down at the last minute by her cupcake supplier for her wedding so I stepped in and created her tower. I have always been a creative person and my love of food makes baking edible art the perfect outlet, so Genii was born.
What were you doing before?
My background is in marketing and campaign planning, skills which are very useful when setting up your own brand and business.
What are you based and what geographical area do you cover?
Genii are based just outside Romsey in Hampshire and cover London and the South with small occasion deliveries. However I am keen to travel and have nationwide enquiries coming in thick and fast for larger events and weddings.
What is the best bit about your job?
I love surprising people with what you can achieve through baking. The standard cupcake and cake flavours and designs are well known, but that moment when you create a flavor or design that is truly unique to them is a fabulous achievement. I see baking as an artistic medium that has many end products such as cakes, cupcakes, cake pops, cookies, macaroons to name a few, and I love pushing the boundaries of what can be achieved.
What is your biggest achievement so far?
I am really proud that in under a year since the website launched Genii has created a niche in the heavily competitive cupcake market, has a regular customer base, has gained national press coverage and have wedding bookings for 2012. Recently a customer saw one of our cupcake designs in a regional publication and knew instantly it was us. I was overjoyed that our style of cupcakes is becoming recognized and synonymous with Genii.
What are you plans for the next 2 years?
Over the next two years I see Genii developing more of the bakery and creative side developing other baked treats for a variety of occasions and purposes.
What is your favorite cup cake?
That's like asking who is your favorite child! I can't make a single decision, but my favorite changes regularly depending on mood, season and occasion. You can't beat an Apple Crumble cupcake in winter, New Forest Gateaux cupcake as dessert or Pimms cupcake in summer with a glass of bubbles. I also happen to know that Mr Genii's favorite is the Cherry Bakewell.
If you were going to make a cup cake for anyone famous who would it be?
I would love to set up an edible garden exhibit with everything made from cake, cupcakes, cake pops, cookies, chocolate and sweets. Included in the garden would be giant cupcake toad stalls and I would invite Heston Blumenthal to come and take a bite!
Tell us something about yourself that we may not know, non work related
Imarried my lovely husband in Romsey Abbey in 2008, but we have known each other since tiny and went to the same nursery, infant, junior and senior schools and college together.
What do you really love?
Taking an idea from scratch and developing it into a baked product that exceeds expectations. This can be for any occasion from a styled photo-shoot to a themed wedding reception, I love developing flavors and visual creativity to really wow people.
And what do you really hate?
As much as I really do love what I do, the amount of washing up generated could definitely be put into the hate category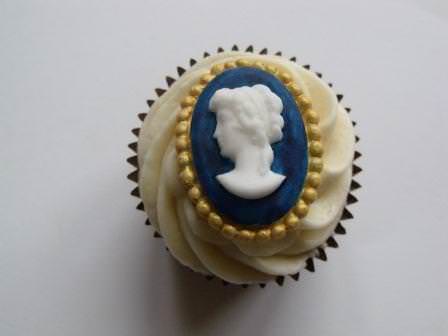 What is your ideal way to spend a day off?
Day off is an interesting concept! But on those rare occasions when I have down time I love nothing more than visiting new patisseries and bakeries and trying new baked treats. In fact we are off to France in the Spring on a little road trip to sample their delights.
What can you never leave the house without?
My Blackberry! I use a variety of forms of social media and feel like my arms been cut off if I can't tweet, foursquare, facebook or email.
Who would be your 5 dream dinner guests dead or alive?
Heston Blumenthal, Will Smith, Tim Burton, Marilyn Monroe, JK Rowling
If you weren't running the cup cake business, what would you be doing?
Eating cupcakes??
I think I would be working in some other creative field.
for more information on Genii Cupcakes go to:
www.genii-cupcakes.co.uk
www.genii-cupcakes.co.uk/blog
[email protected]
TWITTER
FACEBOOK
023 80410786