I have tried to keep my pregnancy story to a minimum on this Blog, after all, Boho Weddings is all about weddings not babies! Instead I have been writing about my pregnancy and keeping a diary over on a Boho Life. However, to celebrate the first day of my official maternity leave, I wanted to share with you my maternity shoot that I did with Jon at S6 photography 2 weeks ago.
Nik has been doing a good job of recording my pregnancy bump so far, but there is only so much an iphone can do. I knew I wanted to have a professional shoot with Nik but I wanted to wait to as close to the end of the pregnancy as possible. I didn't really start showing properly till later on in my pregnancy so I wanted there to be a definite bump when I at last got the photos done.
Jon and  have been friends since we both started our businesses 5 years ago, I have worked with Jon within my wedding planning more than any other photographer, featured him more on the blog than anyone else, we have been out together socially with Nik, and he lives 2 miles up the road from me……..oh and of course I absolutely adore his work! So Jon seemed like the natural choice for our maternity shoot. I knew I'd be comfortable in front of the camera with him, as would Nik (who hates having his photos taken) we'd booked the shoot in for the week after the date we actually did it, but with a weekend of good weather we broght it forward to make the most of the low evening sunshine! The shoot took place 10 minutes from our house in the Sheffield countryside, when I was exactly 8 months pregnant, and I couldn't be happier with the results. I love Jon's work and I just adore these photos, we are getting a couple blown up onto canvas – one for the nursery and one for the front room, and I'm also going to put them together in a photo book (remember people get your photos printed out, don't just keep them stored away on your computer.)  Baby Hood will always have a record of when he was just a baby bump and I'm sure he will love looking at these images in years to come, as much as Nik and I do.
Thanks so much Jon, you're a bloody star!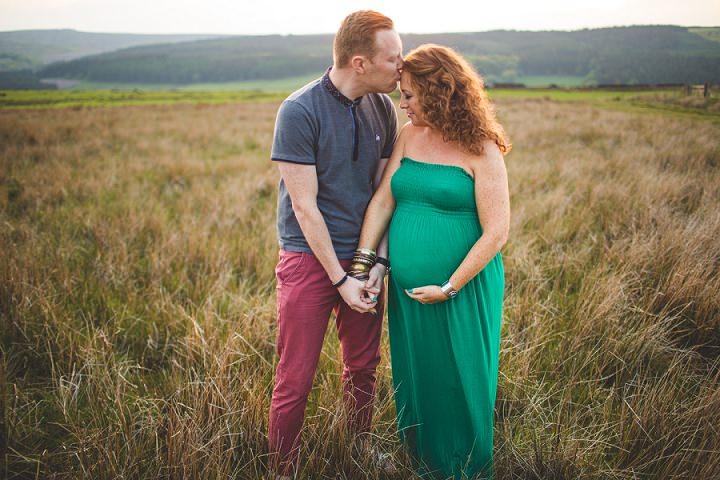 Jon is now taking family photography commissions, so snap him up quickly! 
www.s6photography.co.uk
www.s6photography.co.uk/blog
FACEBOOK
@s6photography