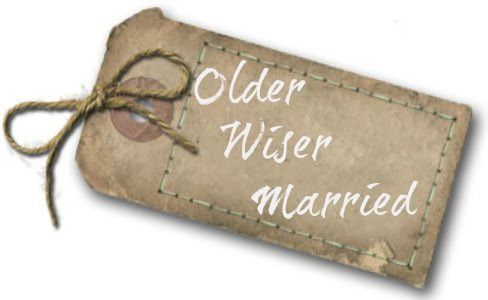 For those of you who are regular readers of the blog you will know all about the Older Wiser Married feature. The idea of the feature is for couples who are married to share with you their wedding story and experiences and also the things they would do differently if they could go back and do it again. We also focus on the positives and the things they think really worked, what they have learnt and how their marriage has changed their relationships.
Last time we heard from of Hannah from CottonWood weddings. Today I have something rather speical in the form of this beautiful Indian wedding from Bhavna from Bhavna Barratt Photography
Name – 

Bhavna Barratt


Company – 

Bhavna Barratt Photogrpahy


Date of wedding – 19th July 2007
Location of wedding and venue –  Patel Samaj, Dar-es-Salaam and White Sands Hotel, Dar-es-Salaam, Tanzania.
Number of guests – 1000 at the wedding, 200 at the reception
How long did it take to plan – 6 months, as soon as Tom proposed, the entire family was intent to get me married off quickly, it's the Indian way!
We had a traditional Hindu wedding which had to take place at a set date and time, so we had a civil ceremony really early in the morning before the actual wedding ceremony started around 10am. Tom wanted me to have the whole Hindu wedding madness as he didn't want me to look back at our wedding and regret not having had the traditional ceremony. Everything happened so quickly, but it was a massively long day. We chose to get married in Tanzania as that is where I'm from, was there at the time and the majority of my family are there, which was really nice.

Best Decision
Tom dressed in Indian attire   
My outfit   
Extended family    
The reception   
Pre-wedding events
Seeing Tom dressed in Indian attire
I had never seen Tom dressed in Indianwear before the wedding day and it was the first time he had tried on his wedding suit, it was super cute.
My outfit
I loved and still love my wedding dress. My mum and sister had gone to India to do the wedding shopping and I couldn't go with them, so they chose my wedding dress, this was scary, can you imagine letting your mum pick your wedding dress without you being there!! It turned out just how I would have wanted it.
Having the extended family around
this was probably one of the best things about our wedding, it brought together all my aunts, uncles and cousins from far and wide, and we had one big party.
The reception
I wanted an African set up, with drummers and a beach hut complete with table settings that had coconut shells with candles and a mixed grill barbeque.
The pre-wedding events
These were so much fun with all my friends and family around. They were intimate and just lovely time spent together.
What would you change
The photography and videography
The venue
Number of guests
Professional agreements with people
More photos with people that mean so much to me
The photography and videography
There aren't many talented photographers/videographers  in Tanzania, and there were none when I got married. I didn't even know of all the amazing photographers at the time, so we chose one that was a family photographer for all events, needless to say the photos aren't what I would have wanted. Tom nearly punched the videographer, we had a big massive light on our faces all day!
The venue
If I could get a venue that could fit all the people we invited, but make it look prettier that would have been amazing.
The number of guests
I would have liked to have a smaller more intimate wedding ceremony where the people that mattered where more involved, I think it makes it more special and memorable if you have people you care about closer to you on the wedding day as opposed to lost within the crowd
I would get professional agreements with people
The lady who was supposed to do my hair on my wedding day didn't turn up, I had to call in a beautician who lived nearby to come and help, and I was lucky she did and a great job at that too, and she didn't charge me anything for me, bless her. But if she wasn't there, I'd have been in trouble.
I'd get more photos with people that mean so much to me
Opposed to just plenty of group shots, a few of my close uncles have passed away since and the only photos I have of them are from my wedding and not very good ones either.
In Hindsight what would you spend more on and what would you save on
I could have spent more on the photography and videography and less on the wedding day décor.
What you learnt from your wedding day
Enjoy each moment and remember why you are there, it goes really quickly and you can stress for no reason. Ignore what others think and do what you want, it's your day!
Do you think marriage has change things in your relationship?
Not really and if it has, it's been mainly positive, we did long distance for about three years so spending time with each other and seeing each other all the time, from not seeing each other that much, was strange at first. But we are fairly laid back and enjoy each others company as much as we enjoy our own company and that hasn't changed.
Any advice you have for other people getting married
Do what you want for your wedding day, enjoy it and have fun. Don't scrimp on things, book the best make up artist and photographer you can afford, these are memories you will have for a lifetime, make sure you have some good keepsakes.
Enjoy your marriage, take time out for each other and support each other through the ups and downs, spend time doing things you both like, but don't forget you are an individual too and do your own thing from time to time.
How your wedding business came about?
By chance really. I loved photography and took a module at University, then moved to Tanzania and did some documentary work and bought a film camera that I loved taking everywhere. After I moved back to the UK in 2007, Tom bought me my first DSLR and I started taking photos of everything, soon I got asked to take photos at weddings and events, then in 2011, I got made redundant and this was like a blessing in disguise situation, I decided I was going to give wedding photography a proper go, I went full time in Jan 2013 and have never looked back since.

www.bhavnabarratt.com
[email protected]
facebook.com/BhavnaBarratt
twitter.com/BhavnaBarratt
Thanks so much to Bhavna for sharing her wedding story with us all. Are you married,  Do you think about what you would do differently? I'd love to hear your thoughts!
If you are a wedding supplier or bride who would like to get involved in this new feature then please get in contact I'd love to hear from you. 

[email protected]
[jprel]