This afternoon Boho's Flower School is back as I welcome good friend Tracey from Campbell's Flowers back to the Blog.  As you will know Tracey is a regular contributor to the Blog. So far She has talked us through seasonal flowers and which sort of flower goes with which time of the year . Tracey also comes back to the blog regularly to tell us all about the different colours of flowers , so if you have a specific colour in mind for your wedding then this feature is a good one for you. So far Tracey has covered  yellow wedding flowers , which I LOVED!  Purple wedding flowers and white wedding flowers and blue wedding flowers.
Today we are looking at the very popular Pink Wedding Flowers.
I'll pass the blog over to Tracey………..
My thanks as always to Kelly for the chance to share a bit of flowery inspiration with all her lovely readers, today I bring you some ideas on what's available if you're looking for pink flowers
I adore the versatility of the array of blooms available in pinks and you can play with the look and feel of your flowers by choosing to have the purest, palest, most delicate shell or mid pinks and so create pretty, feminine romantic looks. Just perfect combined with metallics – especially rose-gold and bronze.
The opposite can be said of using gorgeous, strident hot pinks which look amazing with one of this year's key trends – black and white geometrics which add dimension and softness to quite a strong, edgy look.
See what I mean? Infinitely adaptable!
Here are a few ideas which might provide inspiration.
Still a huge favourite with those of you looking for a more romantic, boho look, I love them teamed with browns and greys and just adore wintery birch twigs and seed pods for texture.
A perfect colour match for a vintage-styled wedding, mid pinks look great combined with slightly more vibrant pastels such as moss green, mustard and mid greys – gorgeous!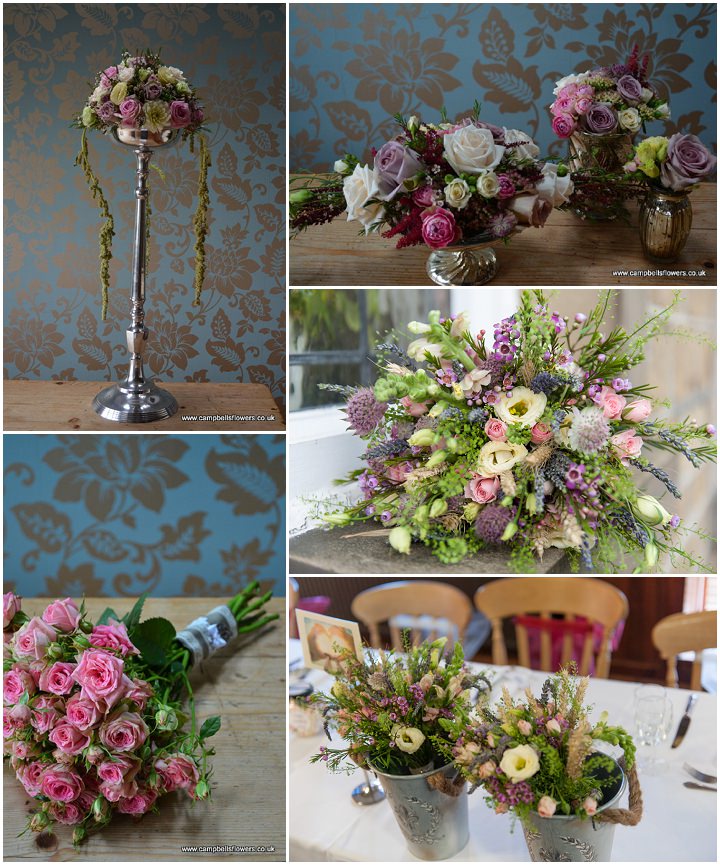 These beautiful blooms really lend themselves to being used in strong shapes and perfectly compliment a slightly more compact 'ball' shaped bouquet – an absolute must with a prom dress and 50's styling!
So, I hope this has been helpful and given you just the sneakiest of peeks into what's available out there! We keep adding to our wedding portfolio all the time which might help a bit more with inspiration especially for  bridesmaids, buttonholes and venue decoration, or grab a cuppa and pop over to our latest 'real weddings'.  As you might have guessed, we love sharing, so feel free to get in touch if you need any advice on choosing seasonal flowers, or you're struggling with colours for your special day.
My thanks again to Kelly for this feature, we've been updating our gallery on  Instagram to bring you heaps of flowery inspiration, just search campbellsflowers or, if you need to, you can find us in various other ways.
website, facebook, twitter, pinterest, YouTube
Tracey xx 
 

[jprel]