Happy Tuesday everyone! I am determined to make this least popular day of the week a good one! Starting off with this fabulous wedding from Viva Wedding Photography. It's a super fun wedding that took place in the same church Kerry the brides, parents got married in and then onto the local pub where they held their reception in 3 large Tipis. The wedding comes complete with a gorgeous 50s inspired wedding dress and an even more gorgeous pair of white Louboutins, amazing Mustang and a fantastic skull wedding cake!
'Quirky, fun and totally us, we had and did what we wanted and we had fun.'
Kerry and Adam were married on the 22nd of June at St. Marys Church, Stanwell followed by a reception at Red Lyon Pub, Hurley. 'Kerry's parents were married in the church and she was christened there too. The pub had space for the tipis in the garden and had so much character. We had 90 guests and the wedding took 2 and a half years to plan, although this was more due to saving for the wedding.'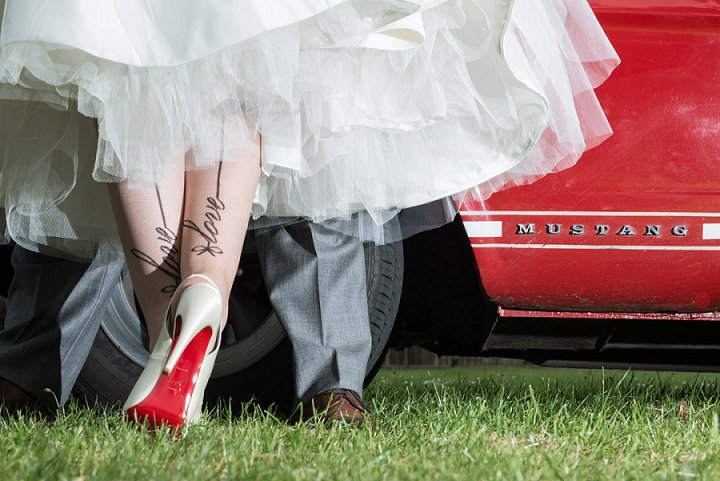 How they met
We met in a local pub and have been together for 4 years.
The proposal
Adam got down on one knee in the Rose Garden at Hampton Court Palace
How did you allocate your budget?
We didn't have a set budget, we saved on different areas and spent money on the things that we wanted.
Why did you choose your photographer?
We have both studied photography and knew what kind of photography we wanted, this was one area we were happy to spend money on as this was so important to us. I saw a link to Viva wedding photography on a blog and the pictures were perfect, we met Adam and he was so lovely, as soon as we walked away from meeting him we both said 'yes, he's the man!'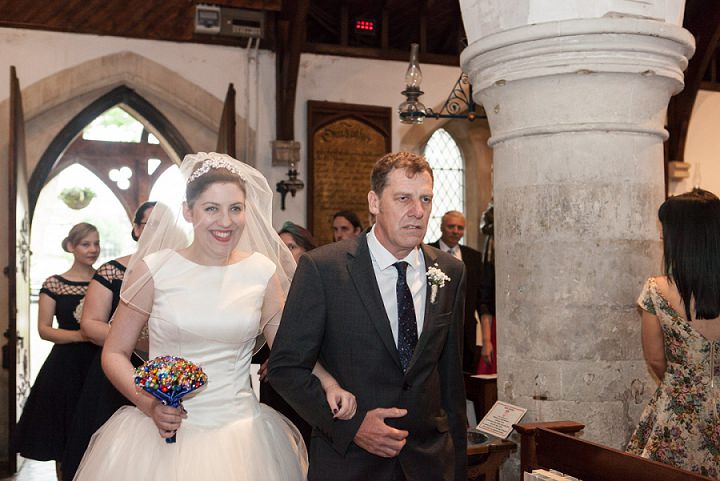 The dress
I bought my dress from Ebay, I actually found it before we were engaged! I wore my mum's earrings and shoes were Christian Louboutins.
The suit and bridesmaids
Adam's suit was from Richard James and the bridesmaid's dresses were from Betty Page Clothing.
Theme or colour scheme
We didn't really have a theme or colour scheme, we just wanted the wedding to be 'us' and for everyone to be relaxed and have fun.
Flowers
I didn't have flowers for my bouquet, my bouquet was made by Love Bouquets but the bridesmaids had Gypsophila, we had wild flowers in the Tipis.
Decoration
Our décor was very simple; candles, flowers and hearts
Food
We had an amazing hog roast.
Wedding cake
My mum made the cake, a simple Victoria Sponge and Chocolate sponge with Nutella butter cream, yummy! And a skull from Choccywoccydoodah.
Entertainment
My friend runs an entertainment company called Kick It Entertainment and he got us our DJ.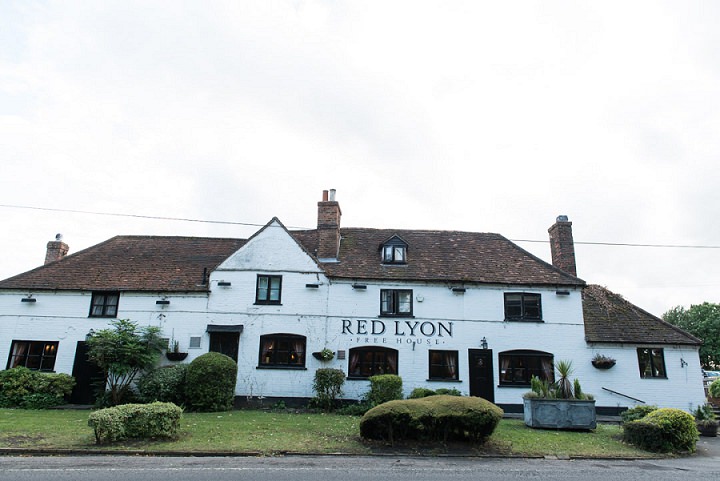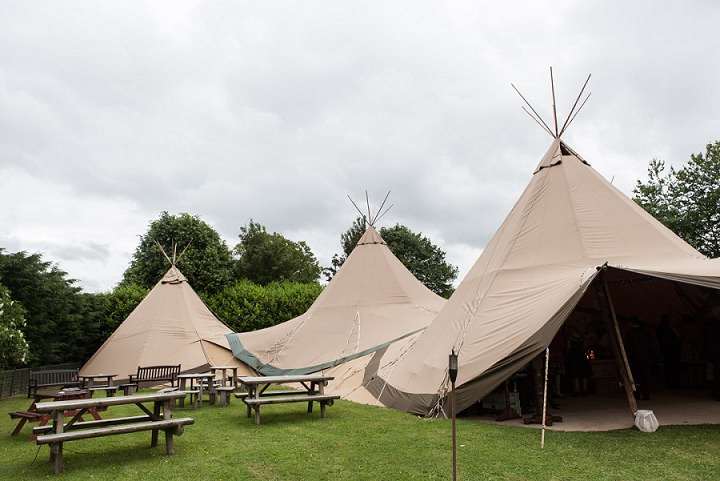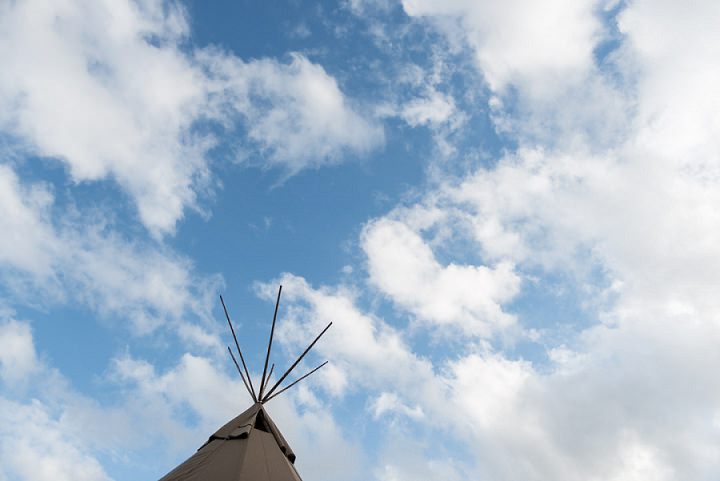 Buy or DIY your Stationery?
One of our friends designed the invitations and we had them printed, everything else I did myself.
Personal or handmade touches
My dad made an amazing sweet cart and we did the table plan and numbers ourselves, we saved old coke bottles and jam jars to put the flowers and candles in.
Special moments or highlights
Our First dance, we had been to jiving lessons and jived to Crazy little thing called love by Queen. The change in vicar! I found out when I was standing outside the church that the original vicar had been called away on an emergency and Father Graham stood in, he was fantastic.
Biggest surprise
The Camper Van that my parents had arranged for the bridesmaids.
Advice for other couples
Enjoy the day, it goes by so quickly, and don't worry about it being absolutely perfect, it's the things that sometimes don't go as planned that turn out the best.
Supplier Shout Outs:
Simon and the team at the Red Lyon pub were fantastic, and the food and service was perfect. Everyone we worked with were awesome, we were very lucky.
For more information on Adam's work go to:
www.vivaweddingphotography.com
www.vivaweddingphotography.com/blog 
[email protected]
FACEBOOK
@AdamBronkhorst