As it's now December I will be bringing you a Christmas DIY tutorial each week for the next 4 weeks, with the help of  my regular DIY contributors! First up is the wonderful Anna from Download and Print, who has already brought you this FREE Printable Invitation and RSVP Card Template and this FREE Printable Folded Wedding Program.
The download can be found HERE. Simply follow the easy instructions and it will ready to downloaded to your computer in a matter of seconds, ready for you to make these cute Christmas ornaments.
I'll pass the Blog over to Anna………
Ho ho ho! It's Anna Skye here again from Download & Print hoping to get you in the festive mood. Each year my intentions are to start my Christmas crafts before December, and here we are, 2nd December and I've hardly crossed anything off my project list. I did manage to pull an eleventh hour miracle and have my advent calendar ready for the 1st, and now I'm getting lost under reams of material trying to make a cubby house. To give me a break from fabric flowers and tiny curtains, I thought I'd throw together these super simple paper ornaments and share the exclusive printable with Boho brides. I think these would look adorable hanging from small branches as a table centerpiece. You can mix and match the patterns, and use five or 10 strips per ornament, depending on the look you like.
STEP 1) Download the PDF template file and print with your home colour printer.
STEP 2) Cut each strip using your paper cutter or scissors.
STEP 3) Stack five or ten strips together, and punch the middle and end holes using the hole guides for reference.
STEP 4) Tie a length of string to one brad, and affix the brad to the middle hole of your paper strips, with the string tails on the pattern side of the paper.
STEP 5) Insert a brad into one end hole with the head of the brad on the paper's pattern side. Thread the remaining paper strips onto this brad to form a ball. Spread the brad to keep all strips securely in place.
STEP 6) Arrange the strips into a ball, imperfect is best! Tie your string into a loop and trim the tails.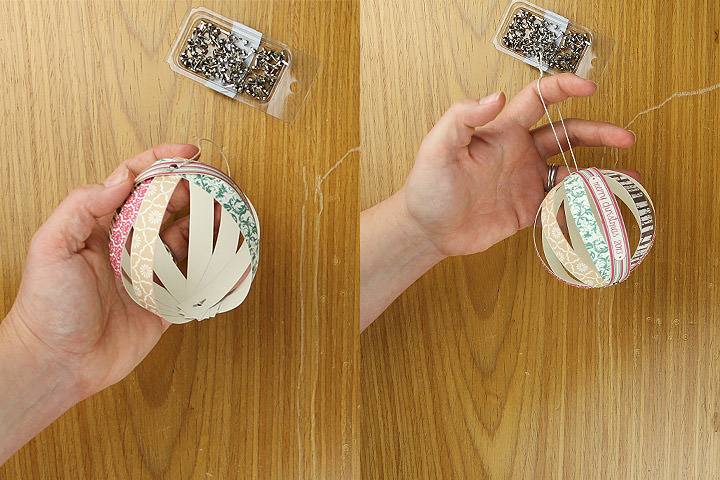 Thanks so much to Anna from Download and print for this gorgeous Christmas downloadable DIY Tutorial. Anna will be back in a months time with another FREE download for you.
Fore information on Downlaod and print go to:
www.downloadandprint.com
www.downloadandprint.com/Blog
FACEBOOK
Due to an email issue if you have emailed me between the 2nd & 9th of December, please resend it.
X