So it's now only 3 sleeps till Christmas day, and here is day 3 of my Christmas special.
I decided a couple of weeks ago to put together a selection of Christmas Wedding pictures, so I asked twitter for photographs of winter weddings, snow covered weddings and of course Christmas weddings!
I had a great response back and I have really enjoyed collating all the photos and picking my favourite 2 out of the selection sent to me.
I'd like to say a Massive thank you to all the photographers who took the time to send me in their photos, it's much appreciated!
I hope they manage to get you all in the Christmas spirit!…….I'm off for some a glass of sherry and some shortbread!
Here is part 1 of this Christmas Photo special (part 2 will follow tomorrow)
Rebekah Westover
The bride and groom are Natalia and Aaron. The wedding date was 25th Jan 2009. They were married in the Mt. Timpanogas Mormon Temple in Utah.
http://rebekahwestover.blogspot.com
http://www.rebekahwestover.com/


Fiona Kelly
Date of wedding 11th December. The couple are Gayle & Gary their wedding date was the date they met exactly 3 years ago. Very sweet! The Wedding was a Merton Registry office in London and their reception was in the Treehouse pub in Croydon.
www.fionasweddingphotography.co.uk
York Place Studios
Ancel and Louise, married on 5th December 2010 at Raven Hall at Ravenscar
www.yorkplacestudios.co.uk
Katy Lunsford
I took Lizzie, one of my first ever brides, out for a fun (if freezing!) shoot in her wedding dress in the snow last week. Or should I say in the blizzard! We picked the coldest, snowiest day, but I think the results were worth it.
http://www.katylunsford.com/contact.php
http://katylunsford.blogspot.com
PH Weddings
Carla and James' wedding at St Mary's Church, Grendon Northampton the week before Christmas.
www.phweddings.co.uk
www.phweddings.co.uk/blog
Toast of Leeds
Jo and Andy Draper who got married on November 27 2010 at the Village Hotel in Leeds.
www.toastofleeds.co.uk
www.toastofleeds.co.uk/blog
Weddings by Ryan
Suzanne and Peter were married at Hadlow manor in Kent in December 2010
www.peoplebyryan.com
www.peoplebyryan.com/weddings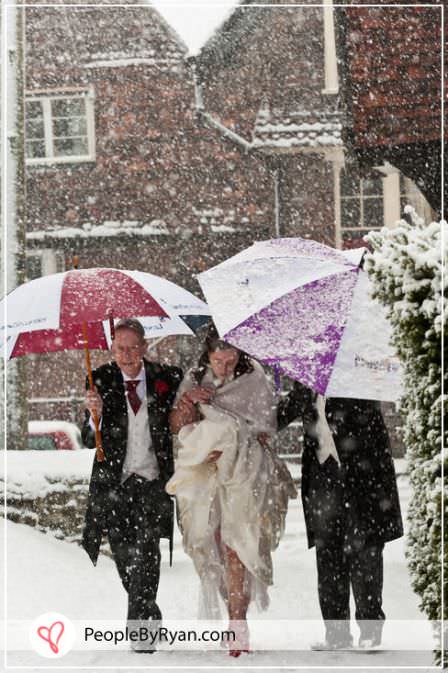 I hope you liked today's selection, pop back tomorrow for part 2 of the Christmas photography special.

Merry Christmas
Kelly xxx

[jprel]