So it's now only 2 sleeps till Christmas day and here is day 4 of My Christmas Special. Today is part 2 of the Christmas Wedding Photography Special. I loved sharing with you the photos I had been sent yesterday and today I have another great selection.
Snow filled winter weddings and Christmas weddings are always great and this year has given us a bumper year of the white stuff, i don't think we will ever forget this year in terms of the weather!
So I hope these pictures make you feel all nice and festive!…………I'm off for a mince pies now (I ate all the shortbread yesterday!) enjoy!
James Stuart
Katy & Carl who got married at the Sitwell Arms in Debyshire in late 2009 . The wedding and the reception were both at the Sitwell Arms in Derbyshire which saved people having to negotiate the ice, that is apart from the group shots, Katy had brought her wellies so we could get some portraits in the grounds.
www.jamesstewartphotography.co.uk
www.jamesstewartphotography.co.uk/blog
Michael Palmer
Lauren and James got married at Rhinefield House Hotel in Dec 2010
http://blog.michaelpalmer.com
http://www.michaelpalmer.com
Lee Allen
Tom and Laura  got  married in mid December 2010 in the Lake district. It's was a 3 day event. These pre wedding pictures were taken 2 weeks prior to the wedding in Leeds.
www.leeallenphotography.com
www.leeallenphotography.com/blog
Midway media
Corrin & Mike's winter wedding with the church decorated inside and out together with some snow for their more romantic shots on their own.  The ceremony took place on 31 December 2009 at St Peter's Church, Edensor situated in the Chatsworth House Estate, with a reception at Hassop Hall, nr Bakewell!
www.midway-media.co.uk
House of Mooshki
The shoot took place at a gorgeous place called Otterburn Hall in the wintery depths of Northumberland. It was a little cold to say the least but it made for some fantastic shots.
Dresses by House of Mooshki
Photos by Redboat Photography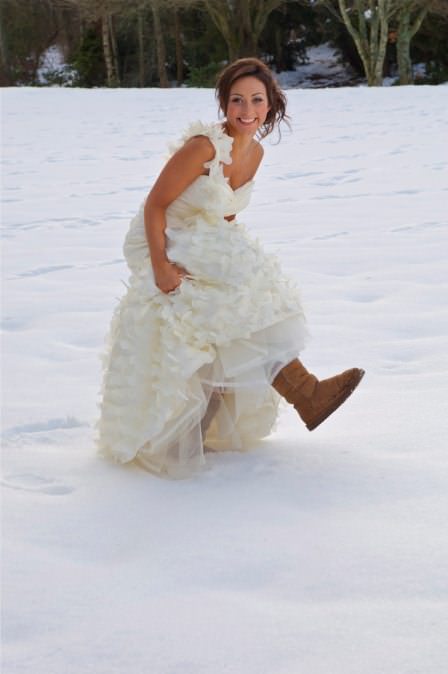 Sara Thomas Photography
The couple are Hannah and Adam  they were married on December 18th 2009 at Hintlesham Hall near Ipswich in Suffolk.
www.sarathomas.co.uk
http://sarathomas.co.uk/blog/
S6 Photography
Daniel & Heather Miles married  on Monday 21st December 2009. The ceremony was at a church at St John's University in York and the reception was at The Parsonage Hotel, Escrick, York. It was beautiful, a perfect winters day, it was the first lot of snow we had and it really shows off well in the photos. With clear blue skies and an amazing low sun.
www.s6photography.co.uk
http://s6photography.co.uk/blog
Once again I'd like to say a massive thank you to all the wonderful photographers who sent me in their work to select pictures from, it's much appreciated! I hope you liked this 2 day Christmas photographyspecial, it has certainly helped me get in the Christmas spirit!
Merry Christmas
Kelly xxx