Hello everyone, I hope you week has got off to a good start! Today we welcome back the Deckers group to hear more about planning a perfect Winter Wedding. We last heard their Autumn tips and considering we had sleet here in Sheffield yesterday, their Winter update couldn't be more timely!
More from Diane Barber, wedding co-ordinator 
Some brides can't stand the idea of getting married during our cold winter months, and can't see past the dull weather and the early nights. However, luckily there are also many brides-to-be who share our passion for a stunning Christmas-themed wedding, here at The Royal Toby Hotel in Lancashire.
A Christmas-themed wedding doesn't have to only occur throughout the Christmas week. We firmly believe that you can have a fantastic Christmas-styled wedding from November right through to mid-February. If the décor is done just right, you can pull in gorgeous elements of festive décor, along with greenery and berries, to really make a winter wedding sparkle.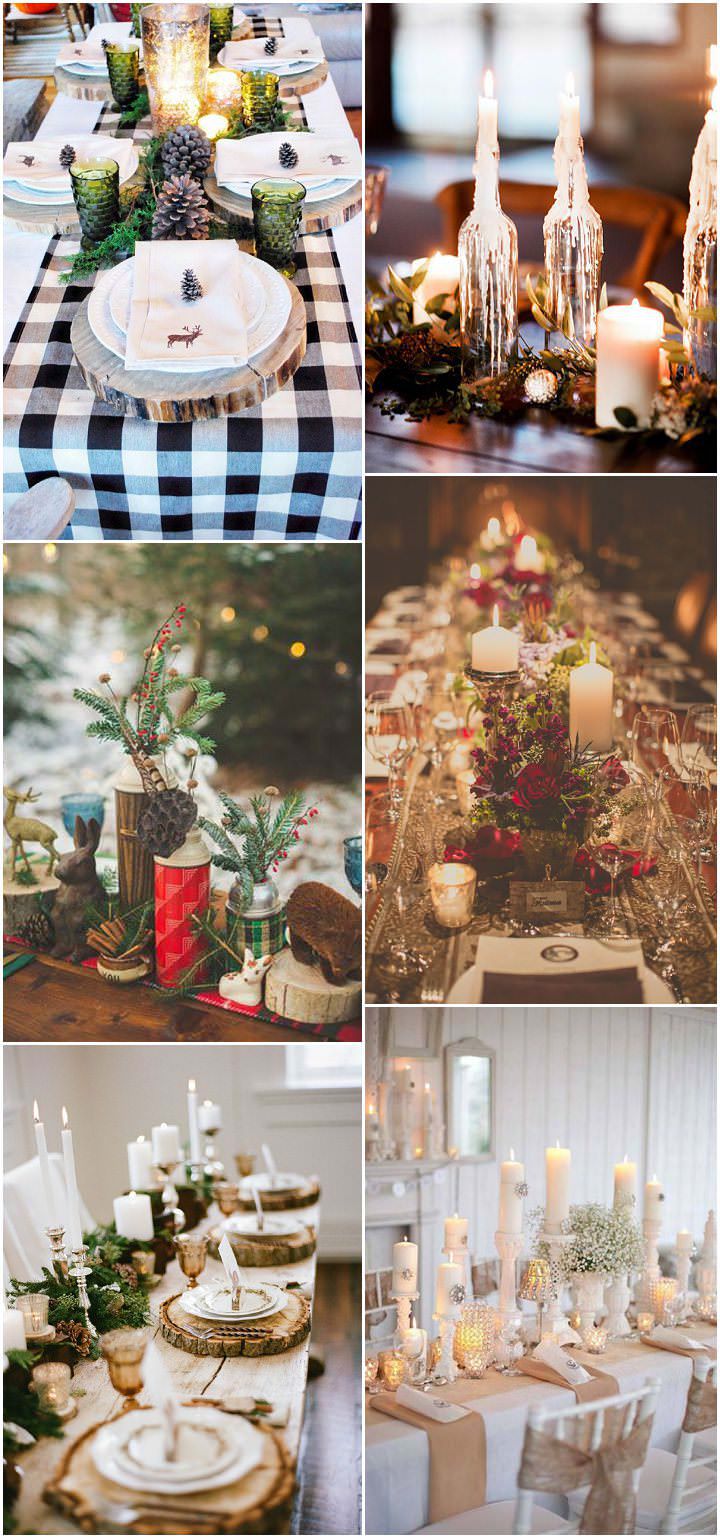 In fact, we find if a Christmas-inspired wedding is booked for January or February, guests usually welcome a big event to look forward, after their own Christmas celebrations are over. However, if your heart is set on the end of November or December, this can work beautifully because your wedding really sets the scene for a gorgeous Christmas period.
However, in terms of bookings we do actually find that the week between Christmas and New Year is incredibly popular for weddings. It works really well because the majority of people are off work for Christmas, children are off school and long-distance family can plan a good get together for Christmas and the wedding, and guests are in a party-mood!
Having a festive winter wedding – whenever it's booked for – really works out well for inviting guests too, as weddings in the height of summer can often clash with family holidays or other weddings. Family and friends are less likely to have already booked holidays abroad during November, December, January or February.
Another bonus is that in terms of budget, winter weddings are generally cheaper and you can really get a good deal if you speak to your chosen hotel or wedding venue.
When we romanticise about a festive winter wedding, we think of a light dusting of snow making for just the perfect wedding photos. You'd have to be very lucky to have snow on your wedding day in most places in the UK. If snow on your wedding day is an absolute deal breaker, you might well have to get married on top of a Scottish mountain!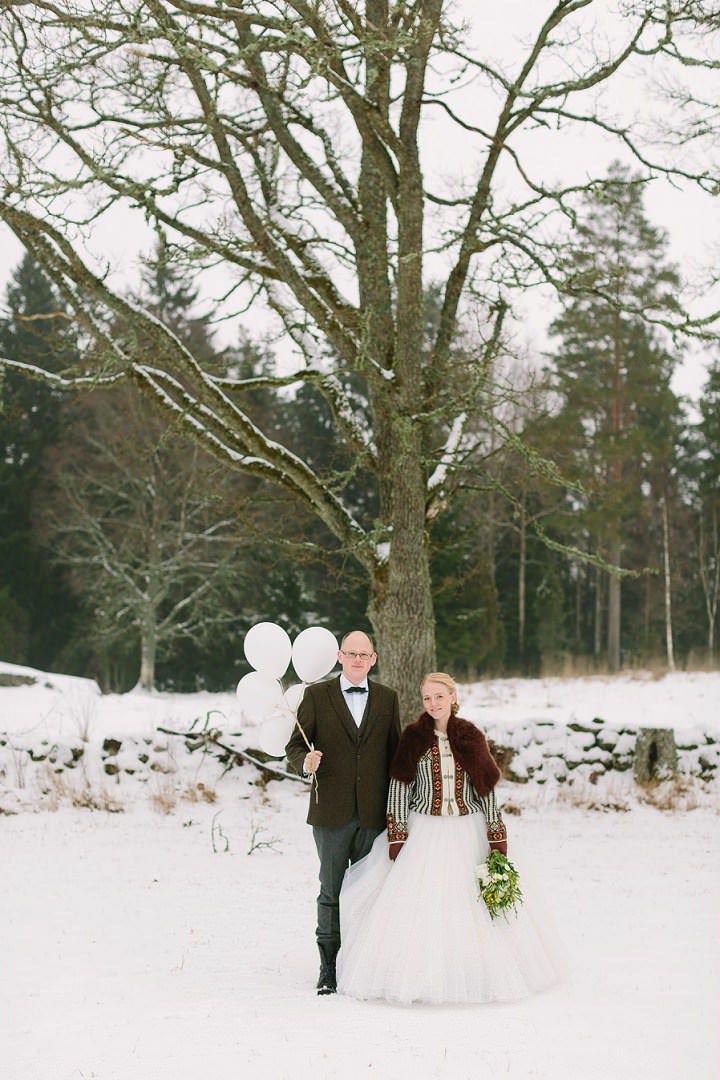 There's no doubt about it, winter wedding photographs are truly romantic and beautiful – even without snow. Think about indoor shots in front of a roaring log fire, or early afternoon photos with a bright low sun casting long shadows. Of course, you will have to plan photography around the possibility of rain, but that is also the case for a July or August wedding too, so why let it bother you?
For a wedding reception, using a Christmas theme can be elegant – and certainly doesn't have to look tacky if you're careful. Think less about bright tinsel everywhere and more about bowls of pine cones, lots of tea lights, and strings of stars draped around.
I would always recommend liaising with your wedding reception venue a couple of months before your wedding to see what décor they have planned. If it's a certain colour theme, like gold or silver, you can weave it into your own theme.
If you're planning in advance for a Christmas wedding next year, it's a great idea to plan out your room and table decorations early, and go and buy everything in the January sales. Looks for long garlands you can string around the room, small elegant Christmas decorations to use as favours, and lots tealight holders or lanterns.
In terms of your honeymoon, if you want sunshine you will be forced to go somewhere glamorous (what a shame!). Holiday destinations in Europe are strictly off limits during our winter months, so you'll be looking at relaxing in the Caribbean, adventuring through Australia or enjoying the sights in South America. Unless you want to go skiing of course – in which case you have plenty of choices in Europe!
Here at Deckers Group, we absolutely love a festive and romantic winter wedding. You can't beat the beauty of the Lancashire countryside in mid-winter, before moving indoors to a beautifully decorated and cosy reception room.
We have some fantastic weddings booked in for the Christmas and winter period 2016 – and we're already started planning some weddings for winter 2017 with some very well-prepared couples! Let the winter wedding season begin!
For more information on The Royal Toby visit:
theroyaltobyhotel.co.uk / FACEBOOK / T: @royaltoby / I: @theroyaltoby
This is a sponsored post