The first weekend of December! Are you putting your tree up this weekend? I am, and so excited! Love Actually, a mulled wine and the tree lights twinkling is my idea of a perfect evening in the run up to Christmas. Kelly and I are also pretty excited about our Boho Christmas lunch this week, it's been too long since we got a chance to chat about something non-weddnig related! We are starting off December's Boho Pins with the first part of a 3 week Christmas special. This week out pinterest picks are Christmas weddings, enjoy!
Image Source – what a lovely ceremony area, so festive and perfect for a Christmas wedding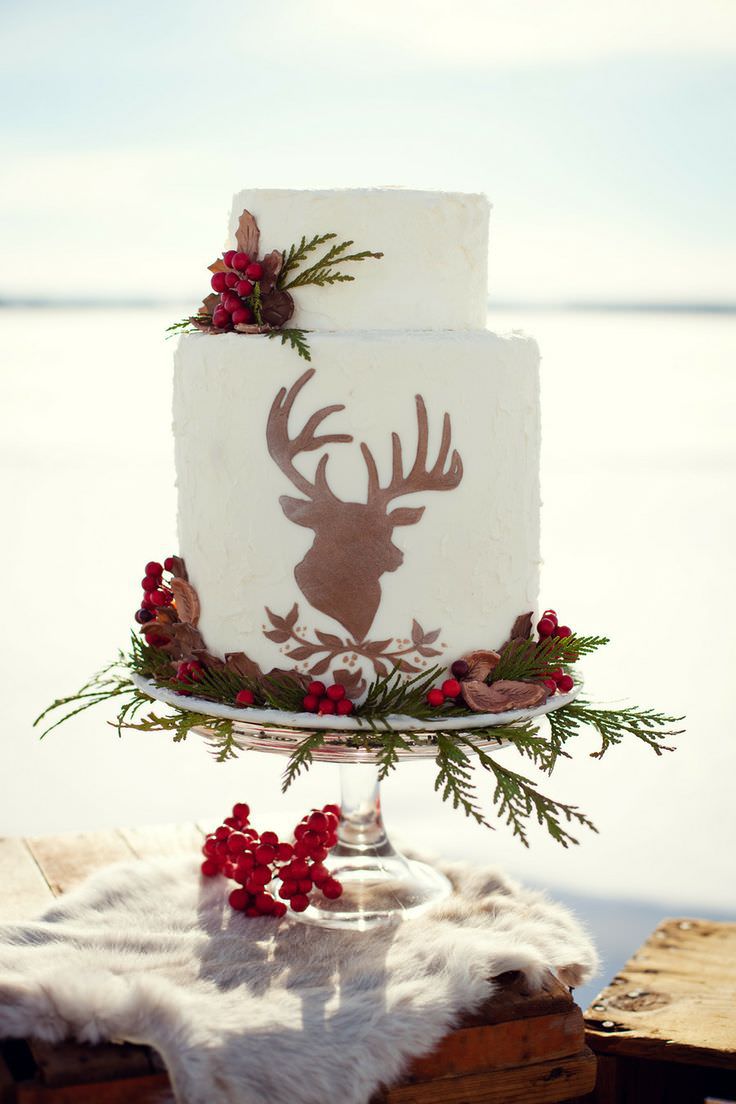 Image Source via  Precious Pictures Photography – The wedding cake is a great way to bring the christmas theme into yoru wedding, and what cake this is
Image Source – Why not bring some festive cheer into your wedding with the drinks you serve
Image Source via Studio 11 Weddings – Wedding favours that can also be used as place names, and christmas ornaments. Perfect!
Image Source via Jamie Lauren – Love this minimalist look for a stylish Christmas wedding theme.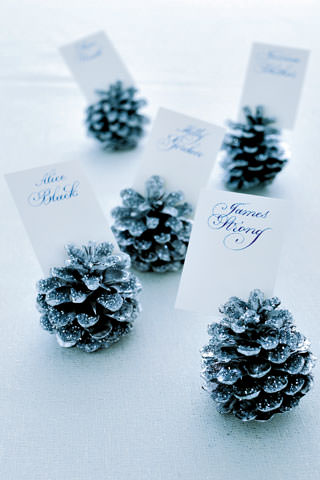 Image Source – I love these pine cone escort cards, a good dose of glitter is sure to make the Christmassy!
Image Source – This bride has a gorgeous festive bouquet and decorated the venue with wreaths, stunning!
Image Source – Excellent use of baubles for some Christmas cheer!
Image Source – This cake is so delicate yet a total show-stopper!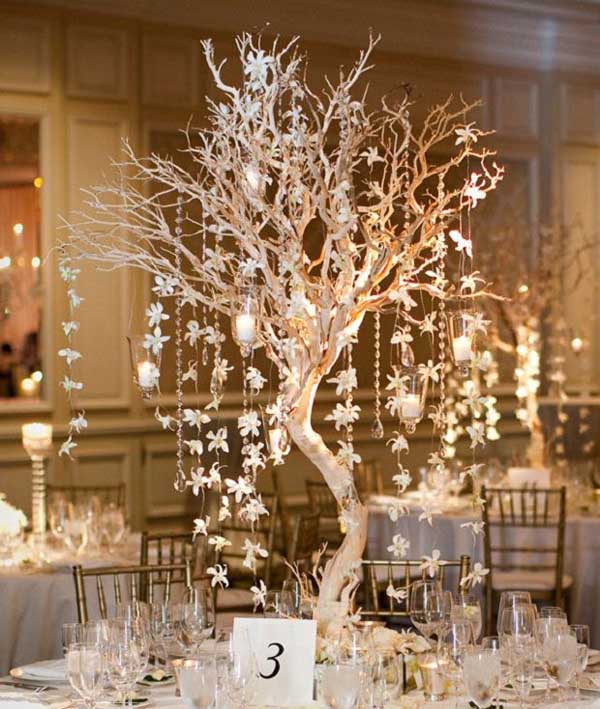 Image Source – Winter wonderland Christmas trees as table centers are stunningly festive.