When I received today's wedding in my inbox I had to do a double take, as I was at this venue as a guest only at the end of June, in fact the week before this wedding took place! Parley Manor in Bournemouth is a lovely venue with a beautiful ceremony area and a marquee (with the best marquee toilets ever) for the reception. The grounds are beautiful and have so many picture opportunities! My husband Nik was best man for the wedding we went to, and the groom, as in this wedding, was  a Royal Marine (uncanny!) So I have many happy memories of this venue as we had a great wedding there. Today I am delighted to share this wedding with you, as it  that shows off the venue perfectly and also shows of this couples personalities, they have really put their own stamp on their day. Thanks so much to Peppermint Love Photography for the gorgeous images.
'Everything we could have possibly wished for and more. We loved every second of it and felt very blessed to have so many family and friends around us.'
April and Alex who were married on 1st July at Parley Manor house in Bournemouth. 'We had been to two friends weddings there in the past, one a military wedding 2 summers ago and one a wedding last year where Alex was an usher. We fell in love with the venue and knew that when we decided to marry it would be there. To get married outside in the beautiful gardens was perfect, the outdoor setting was just so us. We had 60 daytime guests and a further 60 making 120 evening, it took a year to plan.'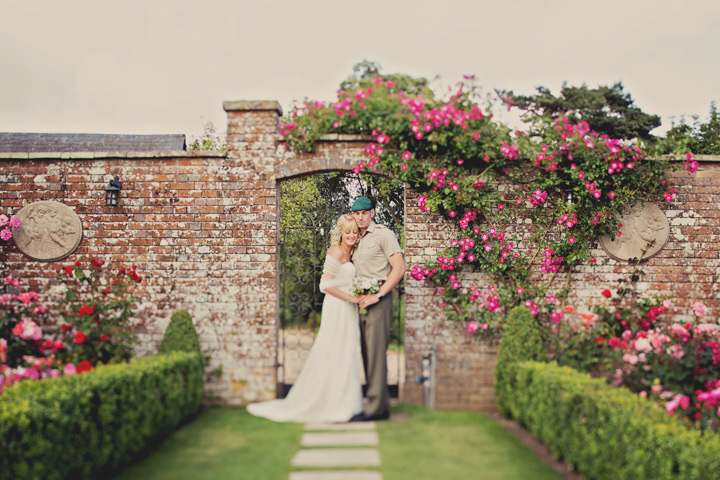 How they met
We have been together 8 years this Christmas, we met on boxing day at a friends house who was having a get together with his band and had invited a load of people over for drinks and we all sat round and watched him play (the band played at our wedding).
The proposal
It was April last year just before my birthday and we drove our campervan down to Polzeath in Cornwall. Me Alex and the dog "Ronnie" . We went for four days of surfing. On the second evening there we were sat cooking a BBQ after a long day in the water , when Alex got on one knee pulled out a ring and asked me to marry him. Of course I said yes and we toasted with a can of cider which we still joke about now. Was exactly how I was hoping it would be , just the two of us and was completely unexpected.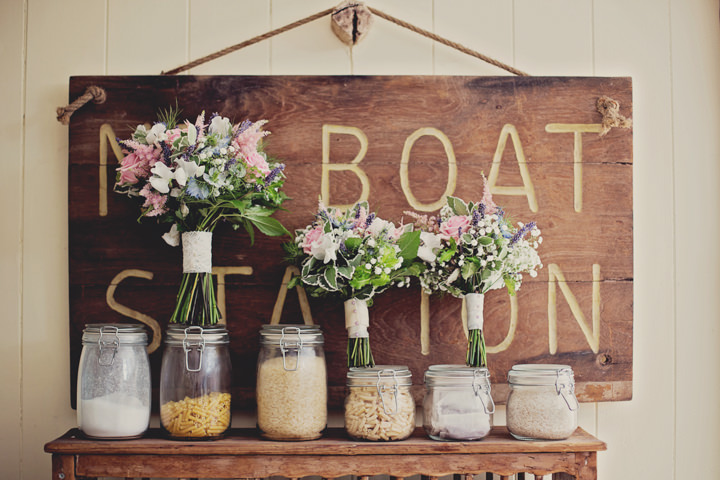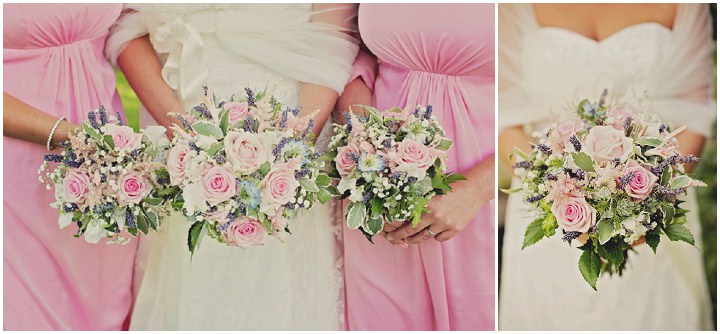 How did you choose your photographer?
We chose Kasia as a close friend of mine knew her and had said how well she was doing with her work. She gave me her contact details and I saw some of her work on facebook, which was very impressing. We are so thankful to Kasia she did such a superb job for us, she has some real excellent talent and can see her going very far in her career.
The dress
My dress was Romantica Virginia. My necklace was a diamond necklace Alex bought me five years ago. Shoes were borrowed from a friend. And I wore a Pandora braclett with a 'bride and groom' charm. My hair was a waterfall plait with gypsophilia attached to one side.
The suit and bridesmaids
Alex and his bestman were both in Royal Marine uniform, the three usher suits we hired. Two bridesmaids we bought from Tiffanys in Southampton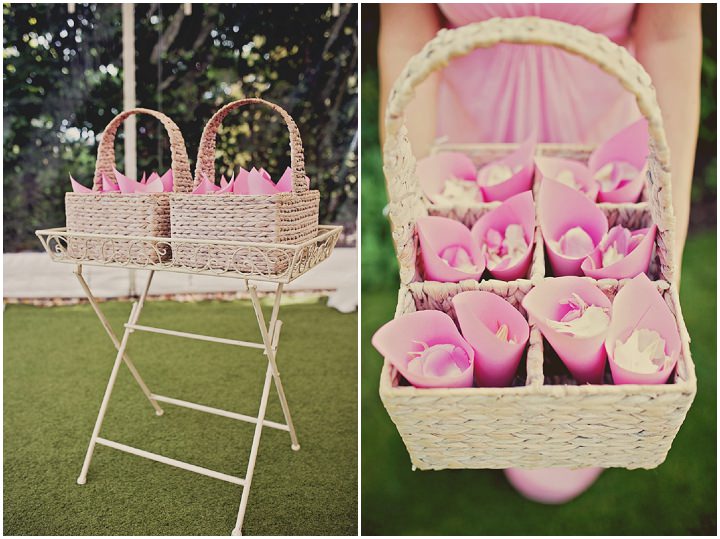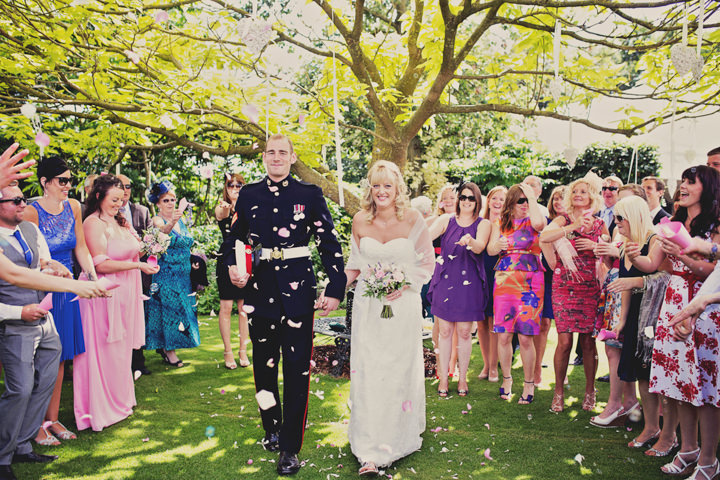 Theme or colour scheme
We were going for a garden vintage theme, with baby pink as the colour and used lots of heart decoration which my mum had spent hours and hours making.
Personal / DIY touches / Decoration
• Mum made lots of hearts out of material
• She also made two big driftwood A's with a driftwood heart for the gift table.
• Me and mum had also made the table plan together which was very effective and unique.
• Me and Alex made the table names together, they were military battle honours on one side with a paragraph on the back with the history.
• Table names we made
• Favours were bags of sweets with a personalised stamp, we also had an extra 100 bags of sweets for all the evening guests too which went down very well indeed.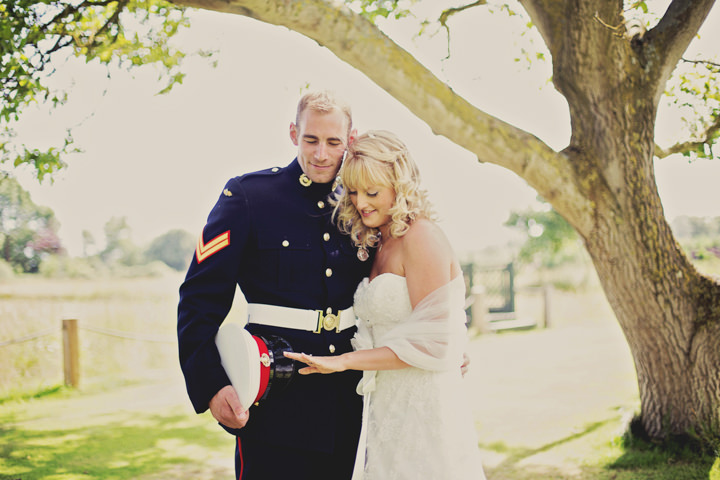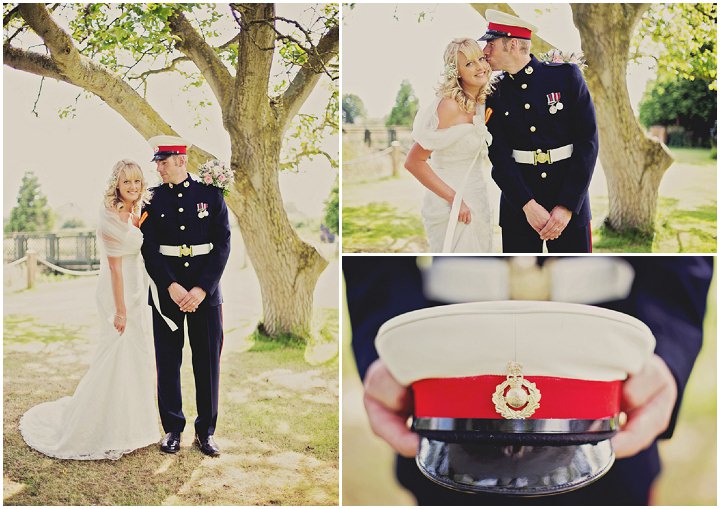 Food
We had a "posh BBQ" with incredible desserts after, was lovely as it wasn't to formal, lovely and relaxed for all the quests, who went back up for seconds!
Entertainment
We had a band 'Coke can Jack' from 7pm-9pm, a DJ 'gem roadshow' from 9pm-12pm and a photo booth from 7.30pm-10.30pm 'shutterbooth' which was amazing entertainment for the guests, everybody was in and out the photo booth all night in hysterics.
Flowers
We had very wild looking flowers, on all the tables the flowers were in little tea cups / vases / cans , all mixed and matched.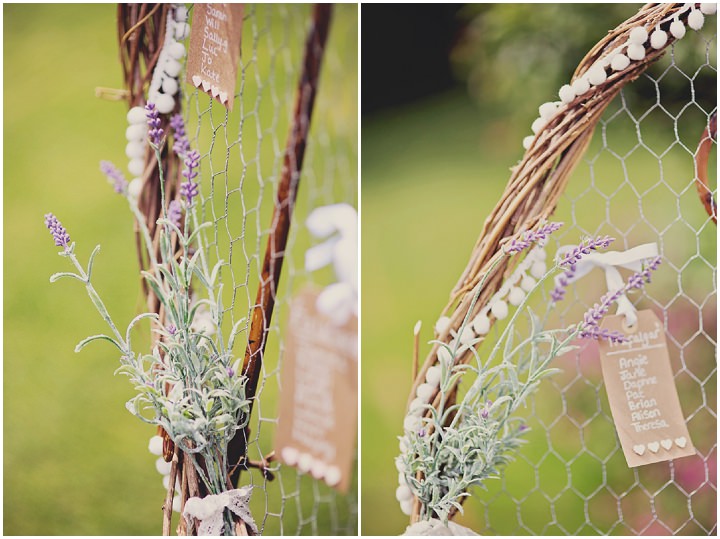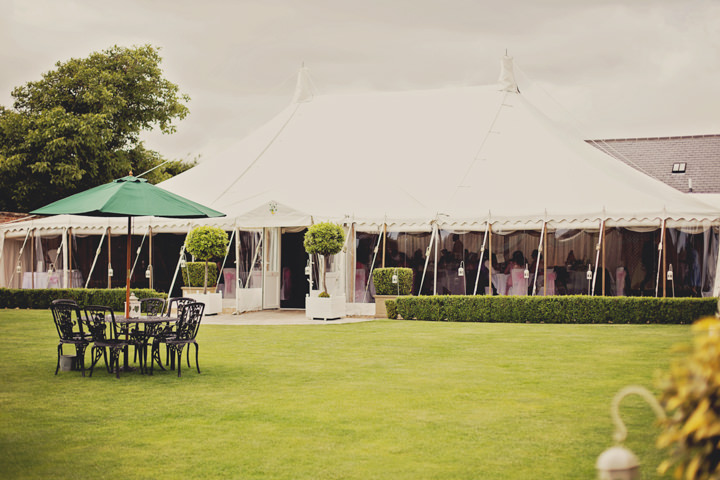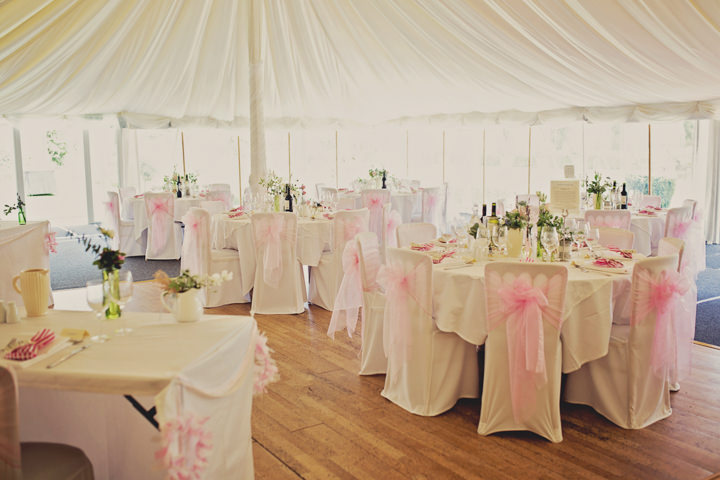 Special moments
Staying the night before in my childhood home and waking up there on the morning of the wedding with my mum and sister meant a lot to me. Travelling in the wedding car with my Dad to Parley manor grounds was very special. And just seeing Alex and all of our guests enjoying our special day with us was incredible. The best mans speech was a highlight too, he used a projector screen and gave us all a LOT to laugh about. The weather was absolutely perfect for us too, we were very lucky indeed.
Biggest surprise
There wasn't really any surprises as such, I suppose that the sun was shining in England for us was a surprise! As I had been worrying for weeks about the weather! Oh I suppose a few surprises were from some of the naughty pictures being taken in the photo booth ha!
Advice
To just relax and enjoy planning it all, it can be very daunting planning a wedding with so much to think about and organise. But it does all come together in the end and is worth every second spent planning. If your worried about nerves too I was, I didn't sleep well the month leading up to the wedding but on the day itself my nerves turned into excitement and once my hair and make up was done I grew some confidence and started loving every second.
Supplier Shout Outs
For more information on Peppermint Love go to
www.peppermintlovephotography.com
www.peppermintlovephotography.com/blog/
[email protected]
FACEBOOK
@kasianowak_
07934225688
Peppermint Love Photography has an unique fine art style of wedding photography that takes a photojournalistic approach, allowing moments to happen naturally and mostly capturing them without intrusion.
I believe my work is more then documentary, I believe my style has a natural feel but with an artistic, flattering touch. Your wedding is so much more then smiles and tears, I strive to capture details, colours and the overall feeling of the day.
My unique approach to fine art wedding photography is not about snapping away to make a full documentary of your wedding day. It's about creating a collection of photographs full of style and emotions, that work together.