My experience as a planner tells me that the hardest part of planning a wedding is finding the right venue. The venue you choose will dictate the look and feel of the whole wedding, so getting it right is so important. This is easier said then done though for couples with no idea where to start!
If this sounds familiar then today's featured supplier is going to be just what you are looking or. Find Your Perfect Venue is a new website set up for the bride and groom looking for the perfect venue for their wedding. It covers the whole of the country and caters for all sorts of weddings. It doesn't matter if you are looking for a barn, a farm, a piece of land to put a marquee or tipi on, or something more traditional, find your perfect venue has something for everyone!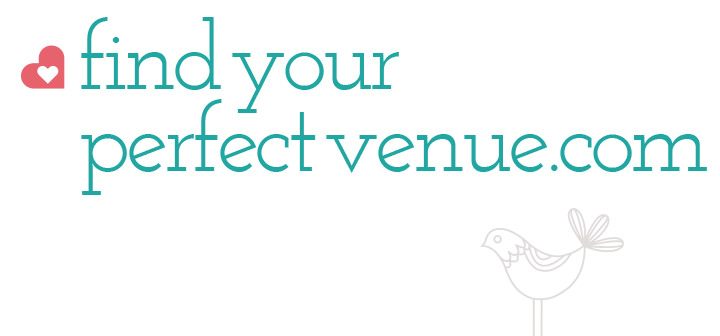 '

Findyourperfectvenue.com

is a new inspiring way to find your perfect wedding venue. You can effortlessly peruse venues by style, type and location, making it easy for you to find the venues that match your vision for your perfect day.'
Who we are
Mat and I have both worked in website development for many years. Our inspiration for setting up the site came when we realised how difficult it was to find venues online quickly and easily; we saw a gap in the online world of weddings and realised we could fill it.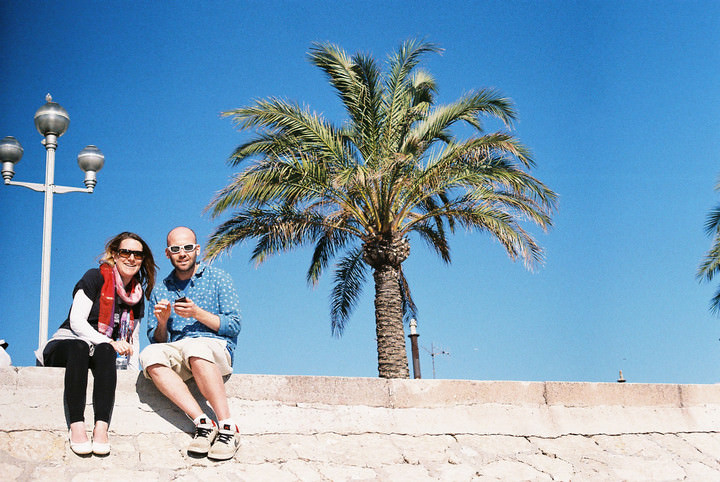 How does FYPV work?
The site is designed to be a very visual experience. We understand that most brides and grooms have a picture in their minds of how they'd like their wedding to be, and that picture is very personal to them.
We have created a bespoke (very simple to use, yet clever in it's workings) filtering system, which enables brides and grooms to browse their ideal venues with ease. The filtering is focussed on style and location as they tend to be the deal-breakers when it comes to choosing a venue.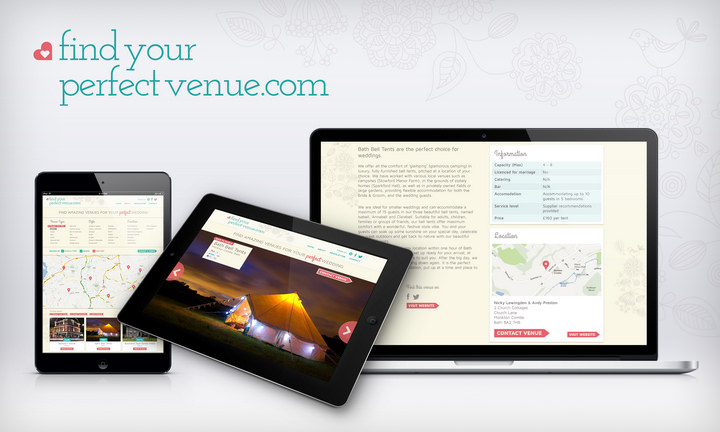 How will it be helpful to brides?
FYPV brings the best UK wedding venues together in one beautiful website. It's user-friendly, intuitive and helpful; designed to take the stress out of finding your perfect venue. Whether you're looking for a rustic West Country barn, a stylish city space, or a festival wedding and whether you're using your phone, laptop or tablet, you will enjoy the search on findyourperfectvenue.com. Planning your wedding, after all, should be fun!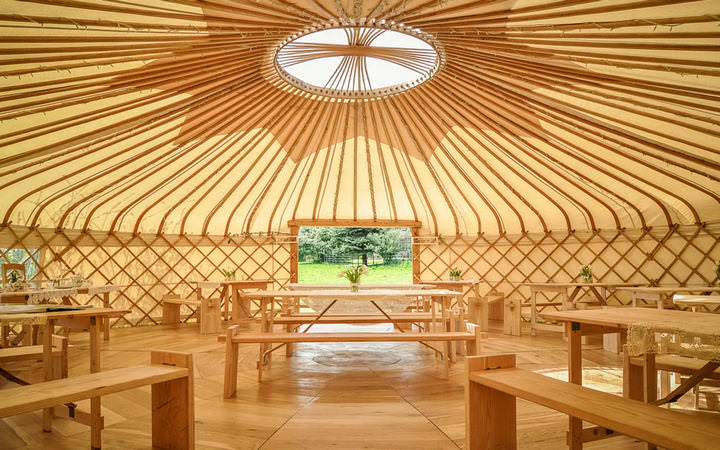 When was FYPV established?
The site launched on 1 July 2013, and we're currently offering free listings to new venues until the end of the year.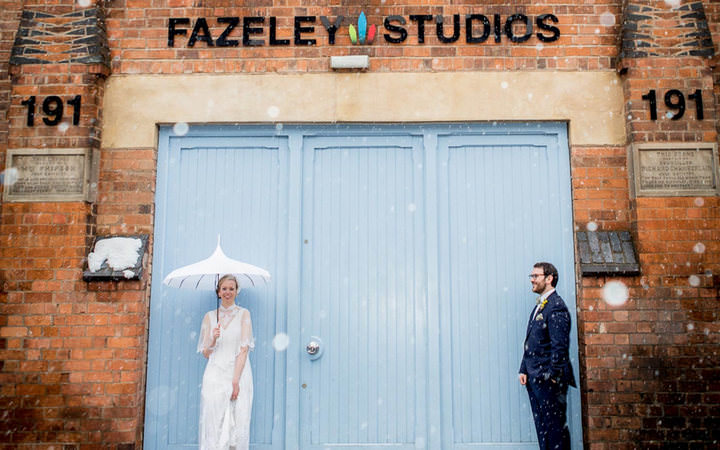 So what are you waiting for? If you are a bride or groom looking for a venue, then check the site out, it may just have what you are looking for! And if you are a venue then get your self listed quick smart, what have you got to loose?
For more information on Find My Perfect Venue go to
www.findyourperfectvenue.com
FACEBOOK
PINTEREST
@perfectvenues