I'm a big fan of anything that will make a wedding day more personal and less traditional, so I am delighted to have Laurra from One Life Ceremonies on the blog today. I have met Laurra on several occasions now and had the joy of working with her and her mum Maria at the Sheffield pride wedding that I organised. (see HERE for full post) I also featured them back in May (for full post see HERE )
Name and company name:
Laurra Nalty, One Life Ceremonies
Intro/Bio:
One half of One Life Ceremonies; we write and conduct personal and memorable wedding, gay commitment and wedding vow renewal ceremonies which are written individually for each couple based on their ideas and what they want.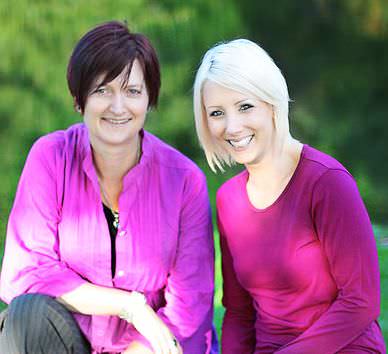 When did you set up your company?
One Life Ceremonies was set up by me and my mum, Maria in early 2008 and it was a few years in the developing stages before that.
What made you get into it?
The idea to set up One Life Ceremonies came from personal experience of organizing weddings and funerals for family and friends. We've always felt that the ceremony is the most important part of any celebration but instead of finding someone who would write and conduct something personal, we instead came across a lot of restrictions and felt like the ceremony had to fit into either a religious or Humanist category when we felt comfortable with neither.
We saw a gap in the market for ceremonies that are more than just names fitted into a pre-written script, and for ceremonies that are individually scripted around each couple based on their beliefs, not ours, and what they want.
What were you doing before?
I was working as a waitress and I also did a degree in writing at Leeds University.
How would you describe what you do?
It's an entirely personal and tailor-made service which focuses on what each couple actually wants instead of what they are told they must have; it's also something that most people don't even know exists!
Where are you based?
We have an office in Leeds, West Yorkshire.
What sort of geographical area do you cover?
We cover the whole of Yorkshire, Derbyshire, Lancashire, County Durham and Cumbria, and are also happy to travel throughout the UK.
What sort of Couple do you think you attract?
We attract couples who want to make the absolute most of their wedding day and see the ceremony as an integral part of that, not just the bit that has to be got through before the reception! We work with couples of all ages and from all walks of life, there isn't really a 'typical' One Life customer, it's simply people who want to do things their way and on their terms instead of going along with what every other couple in the country does.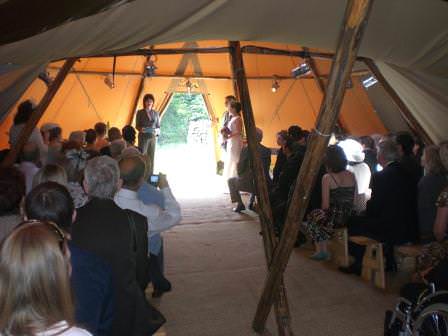 What is the best bit about your job?
I get to meet a lot of people which I love and I get to write a lot which has always been a passion of mine. I also really enjoyed doing a vintage photoshoot few months ago! One of the best bits though is that because we have such a unique business we always have such a good response when we tell people what we do!
What is the worst bit?
There aren't many bad bits to be honest but I guess one of the hardest things is that not many people know a service like ours exists, which means many couples end up going down the standard registrar route because they don't realize they have a choice! Everyday though more and more people find out about us so although it's a slow process we'll get there eventually!
What is your biggest achievement so far?
We've done some incredible ceremonies over the years and each one is an achievement for us. One that stands out was a ceremony for a lesbian couple in The Rainbow Weddings Tent at Sheffield Pride (organised by Kelly at Boho) last year in front of 250 'guests' (who didn't know the two brides), the response we got was amazing.
I think though our biggest achievement has been actually setting up the business! Having come from a non-business background it has been one of the hardest journeys either Maria or I have ever made and it's made us better businesswoman as a result!
What are your plans for the next 2 years?
We have plans to expand One Life Ceremonies so that we can cover larger areas of the UK, which is quite an exciting prospect for us! We also hope to get a celebrity to have one of our ceremonies – this would be the ultimate advertising for us!
What advice would you give couples when choosing what sort of ceremony they are going to have?
The advice I would give is to look at all your options and to think about what the importance of the ceremony is to you. If you choose a religious ceremony do it because that is what you believe not because you like the way a church looks in wedding photos, if you go down the registrar route don't forget you can still include your own vows even if the rest is a standard script, (we also offer a vow writing service!) and if you want something completely personal to you as a couple then of course – come to us!
If you were going to write anyone's ceremony who would it be?
I would love to do William and Kate's, they have so many great things they could include in their ceremony like their friendship, their families, hopes for their future together- stuff that will basically NOT get mentioned in a CofE ceremony! It would also have been great to do Russell Brand and Katy Perry's – they seem to have a pretty madcap relationship and I'm sure we could have done something quirky with their vows and ceremony!
Tell us something about yourself that we may not know, non work related
I taught myself to speak Polish, Italian, French and German (ummm.. not fluently!) and I once ran two half marathons in a week.
What do you really love?
Cake.
And what do you really hate?
No cake.
What is your ideal way to spend a day off?
Well I'm a bit of a gym bunny (well you've got to balance the cake out somehow!) so it would probably involve some form of exercise, then shopping, finished off with an amazing dinner!
What can you never leave the house without?
My camera, I love photography and you never know when a great opportunity will show itself!
Who would be your 5 dream dinner guests dead or alive?
I'd go for Bill Bryson (my favorite writer), Mary Portas (my business idol), Derren Brown, J.K Rowling and Heston Blumenthal (but only if he cooked the meal first!)
If you weren't running One Life Ceremonies what would you be doing?
I would probably be running a little late night café that sells only desserts; honestly this is a seriously lacking commodity, who doesn't want cake at 8pm?? Either that or trying to convince the Guardian that they need to hire me as a weekly column writer (still holding out for this btw!)
(photo credits are In The Pink Photography ,  Olivia Brabbs Photography and serendipity photography)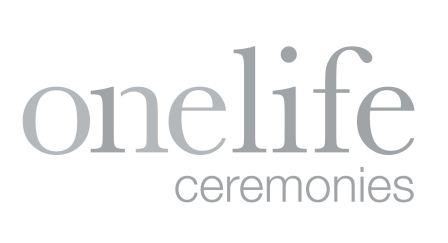 For information go to:
www.onelifeceremonies.co.uk
onelifeceremonies.co.uk/ceremonies-blog
One Life on TWITTER
One life on FACEBOOK
Email: [email protected]
Phone: (0113) 868 0072