I have a GORGEOUS wedding for you today brought to you by the super talented Debs Ivelja . It takes place in one of, if not my favourite wedding venue in the UK, Preston Court, which is as amazing as it sounds! Complete with a carousel, paper pom poms, a beautiful first look and Tiffany Grant Riley planning the whole event, this wedding is FULL of amazing details and looks stunning! Oh and did I mention that the Wedding Smashers were the DJ?  If you don't know them go and check them out NOW!! The best wedding DJs out there, honestly!!
'A big part of our day was being surrounded by friends and family. Everyone came ready to party; it was hard to tell the adults from the kids.'
Anna and Thomas who were married on 14th July at Preston Court, Canterbury, Kent. 'We loved the farm and the carousel.. We loved the rustic and vintage feel of the location. We had 60 guests and it took us a year and a half to plan, but we can't take any credit. It was all due to the hard work of our wedding planner, Tiffany Grant Riley.'
How they met
We met while working together in the same office. Tom would always make excuses to come by my desk and chat. I knew he didn't have any business in that neck of the office block, but I always looked forward to seeing him. We've been together for 5 years.
The proposal
Thomas proposed on my birthday (Nov 29th) while we were on a trip in Toronto. He was fidgety all day but I thought nothing of it. We were mooching around Philosopher's Walk at the University of Toronto, and sat down on a bench. He finally proposed and I could see a weight lifting from his shoulders. To me it was a blur, sort of like watching a live even with a 5 second delay. Eventually I caught up with myself and said, "Yes"!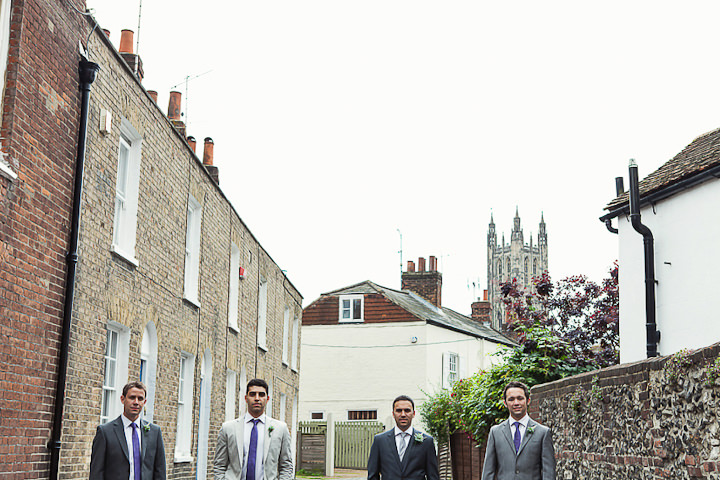 How did you choose your photographer?
I chose Debs because of the calmness in her photographs. I believe she was just starting out at the time (how time flies!), but I could tell she had an amazing eye for timing. I knew the venue was unique, but I did not want a kitsch carnival theme screaming from the pictures. Debs did a phenomenal job balancing individuality and closeness, while still producing FUN pictures. I will always cherish them.
The Dress
Dress: Angel Hair by Reem Acra
Shoes: Jimmy Choo
Ring: Tiffany
Earrings: Rozzie on Etsy 
Veil: Marisol on Etsy 
The suit
Tom wore Hugo Boss
Theme or colour scheme
Tiffany helped us narrow down a theme and colours, and boy were we lucky to have her. I didn't see the value of a theme until I saw the photographs and how lovely everything looked.
The general theme was "Rustic Romance"
Our colours were: Sea foam, blush pink, lavender, and oatmeal.
Decoration
I think the only decorations we had were pom poms. The barn had two vintage organs which were spectacular and needed no decoration.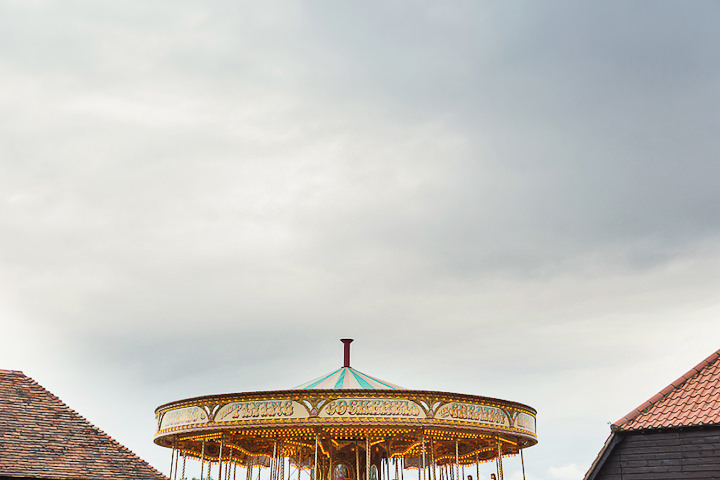 Food
We tried to cram in as many of our favourite things as possible:
-Ice cream sundaes in shot glasses
-Veggie samosas
-Onion bhaji
-Roast beef
-Coffee crème brulee (delish)
-Apple crumble
Entertainment
Wedding Smashers!
Flowers
I had a lavender bouquet. The best men had succulent buttonholes with lambs ear or astilbe.
The tables had Roses, lavender, astilbe, and potted succulents.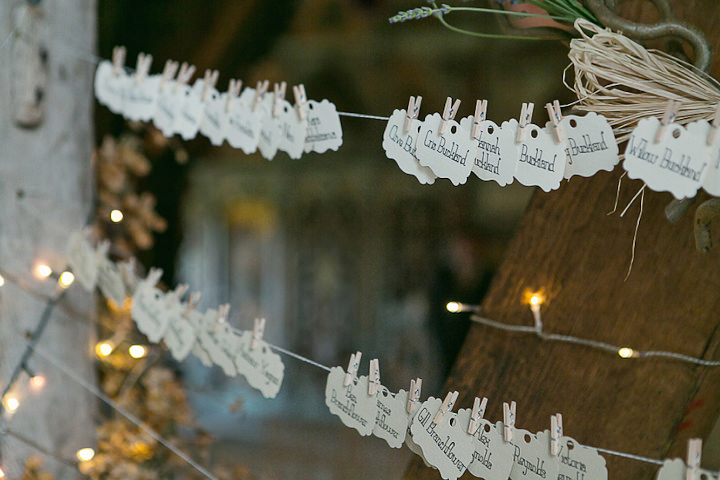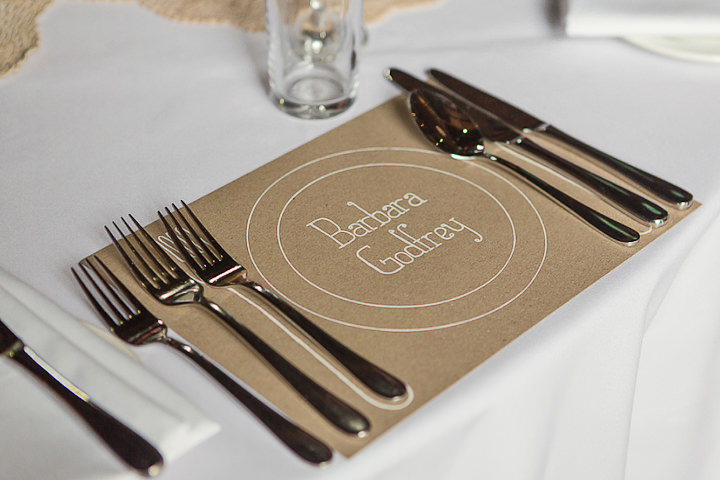 Personal /DIY touches
• I used my Gocco machine to make the save the dates, invites, and programs
• Tiffany dyed doilies to make our tablecloths
• Tiffany made our placemats out of kraft paper
• My mother in law made the seed bombs
• I purchased the muslin bags for the seed bombs (which are just spice bags used in cooking) and Gocco'd our names onto them.
• My mother in law made the pie pops for the dessert table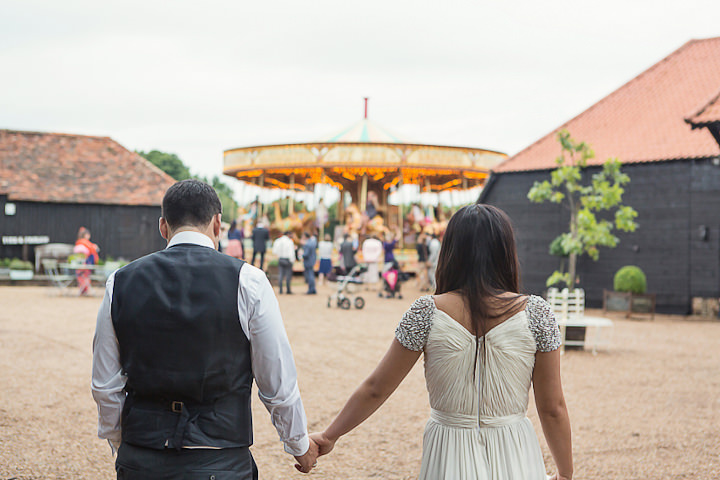 Special moments
Highlights were probably the moments we had together while taking wedding portraits. The day goes by so quickly that you really need to enjoy the quieter moments together. We also loved riding the carousal with our family and friends. It brought a childlike happiness out of everyone.
Advice
My biggest tip is to look after you and your partner. Although weddings seem all about the couple, so much of it is dedicated to making other people happy. Do things that will make you and your partner happy. Plan some time to be alone together. Giggle like kids. And EAT, do not forget to eat! I was so busy chatting that I hardly had any sweets from our dessert table.
Biggest surprise 
How quickly it all went by
Supplier Shout Outs
For more information on Debs work go to
www.debsivelja.com
www.debsivelja.com/blog
[email protected]
FACEBOOK 
@debsivelja
PINTEREST
INSTAGRAM
07429 485148