Today I am joined by Travel writer Christina DeVito who is here to share her travel knowledge with you and help you choose the perfect spot for your honeymoon.
The world is a massive place, so trying to choose where you want to go for your honeymoon can sometimes be a struggle! You want the perfect place that you will remember for ever, but how do you choose when there is so much choice? Today Christina is here to tell you about a few of the less obvious places, those that will offer you more privacy and more room to explore!
I'll pass the Blog over to Christina…………….
Honeymoons – they're about majestic scenery, delicious foods, seductive moods and beautiful moments that are intimate and serene. The problem is that, when you go to many of the popular honeymoon destinations, your special memories of gazing into one another's eyes may be ruined by families with rowdy children, hoards of drunk college students, tour buses packed with vacationers, and dozens of other couples with whom you are competing for dinner reservations. To have a truly dreamy honeymoon, you might want to consider venturing off the beaten path. There are plenty of destinations that offer the splendor and culture of iconic romantic spots and yet, because they are not quite as popular, couples can enjoy their surroundings without the crowds for only a fraction of the price.
Durban, South Africa
South Africa has all the imaginable components of romance within its borders; stunning beaches, dramatic sunsets, scrumptious wines, high culture and lavish accommodations. However, add elements like the wildlife (zebras, elephants and lions anyone?) and the African culture that is so different from our own and a honeymoon becomes the event of a lifetime. Though many tourists head to Cape Town, Durban is sure to delight honeymooners who seek both relaxation and thrills. Hand-in-hand, they can stroll through the botanical gardens and along the blue waters of the Indian Ocean. A surfer's mecca, couples will find plenty of watersports to keep them busy (they might even want to stop in the city's Surfing Museum). After a day of hitting the waves, newlyweds will have a plethora of restaurants and clubs at their fingertips in which they can unwind and celebrate. An ocean getaway at heart, Durban offers the excitement of a young, thriving population with the relaxation of a beach town.
Hoi An, Vietnam
Once a major sea port, Hoi An features cuisine, architecture and customs that are influenced by cultures including the Japanese, Chinese, Indonesian, Thai and French, creating a rich experience that is unique to this Vietnamese city. Extremely walkable, honeymooning couples can easily explore the nooks and crannies of this UNESCO World Heritage Site to visit the enthralling art and history of Old Town. Opportunities for romance are everywhere, whether it is seeing the nighttime lanterns reflect in the canals, watching (and participating) in traditional song and dance, or charting a private ride on the traditionally styled sail boat, the ghe nang. With the city's location right being along the coast, trips to the Cua Dai Beach and China Beach will provide stunning backdrops and exhilarating fun above and below the waves. Honeymooners will want to make the short trip to visit the wondrous My Son Ruins that were built by the ancient Champa people, as well as discover in the lush countryside by foot or bicycle.
Hoi An has received recent attention from travelers, but it continues to retain its small-village charm and unsoiled historical heritage. Furthermore, luxury accommodations are extremely affordable in the region.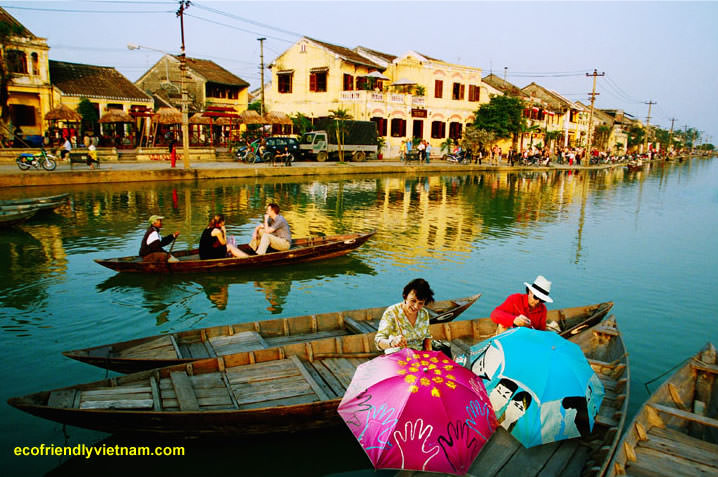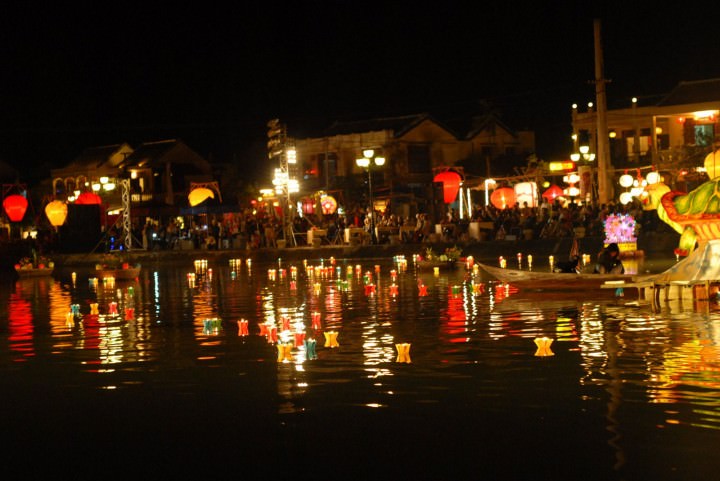 Colombo, Sri Lanka
 The civil war that long scared away travelers is now over and, unbeknownst to most of the world, Sri Lanka is working hard to build up their tourism industry. Located off the coast of India, this tropical country offers honeymooners pristine beaches, breezy green hills, and enchanting rain forests. The ocean-side capital Colombo offers extravagant living at inexpensive rates, and will surround couples with an exciting metropolitan that is teeming with exoticism. The city serves as an excellent jumping off point for day trips all over the lush island to see national parks galore and the many well-preserved ruins of ancient peoples, the crowning jewel being those found in The Cultural Triangle.
Sofia, Bulgaria
For a honeymoon of beautiful nature, exquisite architecture and history that spans back for thousands of years, look no further than the capital of Bulgaria. A journey through this Eastern European city can be enriching and romantic; cycling is a fantastic, safe way to explore the bountiful green parks, buzzing cafes, grand bazaars, and surrounding structures that have stood for millennia. However, despite the immense presence of antiquated architecture that reflects the Roman, Ottoman and Russian rulers of yesteryears, Sofia has a youthful culture that is innovative, creative and forward-thinking. Together, honeymooners can peel back the layers of this vibrant city that is an enigma to most Europeans. Art museums will invigorate the imagination while nightlife will seduce couples with music both folksy and modern. Nature lovers will find plenty to entice them as well, as Sofia is at the foot of lovely Mount Vitosha, the city is a gateway into a remarkable natural landscape of waterfalls, forests, wildlife and snow.
As newlyweds, the world is your oyster – this is the time to seize new experiences, create electrifying memories, and strengthen your partnership as the two of you climb to new heights. While a honeymoon is often about unwinding from the wedding stresses, make sure to create unforgettable memories that the two of you can cherish for a lifetime.
Thanks so much Christina , I hope you found her suggestions helpful? I'd love to know where you have planned for your honeymoon, are you planning anything out of the ordinary? Feel free to make us all jealous by leaving your honeymoon ideas below.
Photo Source: Durban Botanical Garden, Durban by Night,   Durban surfing,  Hoi An River,  CUa Dai Beach,   Hoi An at Night,  Colombo City, Colombo Beach,  Jami Ul Alfar Mosque Colombo,  Sofia by night,   Sofia Bulgaria skyline,  Mount Vitosha Sofia.