I have a fantastic Engagement Shoot for you today, I was so excited when the amazing Jomel Gregorio sent me in this beautiful engagement shoot.
I LOVE Jomel's work, it's so imaginative and creative and he really does work with the best couples who really want to do things differently and come up with some amazing photos. Check out a couple of other shoots i have posted of Jomels' work HERE and HERE.
This time the couple are Melvin and Rona, and they took part in a Pearl Harbour Inspired Engagement Shoot. I'm sure you will agree the results are stunning!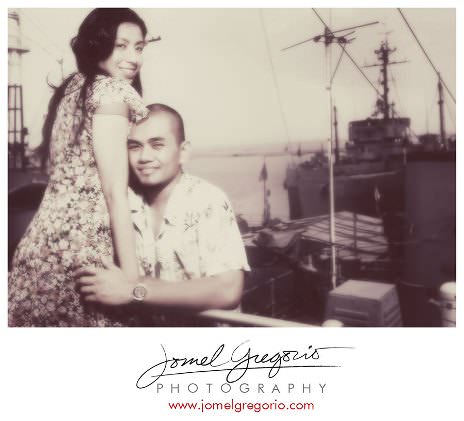 A MASSIVE thank you to Jomel for sharing his work with me, For more information about Jomels work go to:
www.jomelgregorio.com
www.jomelgregorio/blog
[email protected]