I do love a Tipi Wedding, and today's wedding is no exception! Set close to Sunderland the couple wanted the wedding to be as outdoors as possible, the Tipi setting is just perfect and they have done a great job at creating the relaxed, fun day that they wanted. I just love the brides dress which she helped design, what an amazing thing to be able to do and don't you agree she looks totally stunning in it!  Massive thanks to Zoe from Photos by Zoe for the wonderful images.
'A magical day full of fun, love and beautiful things. Would do it again in a heartbeat.'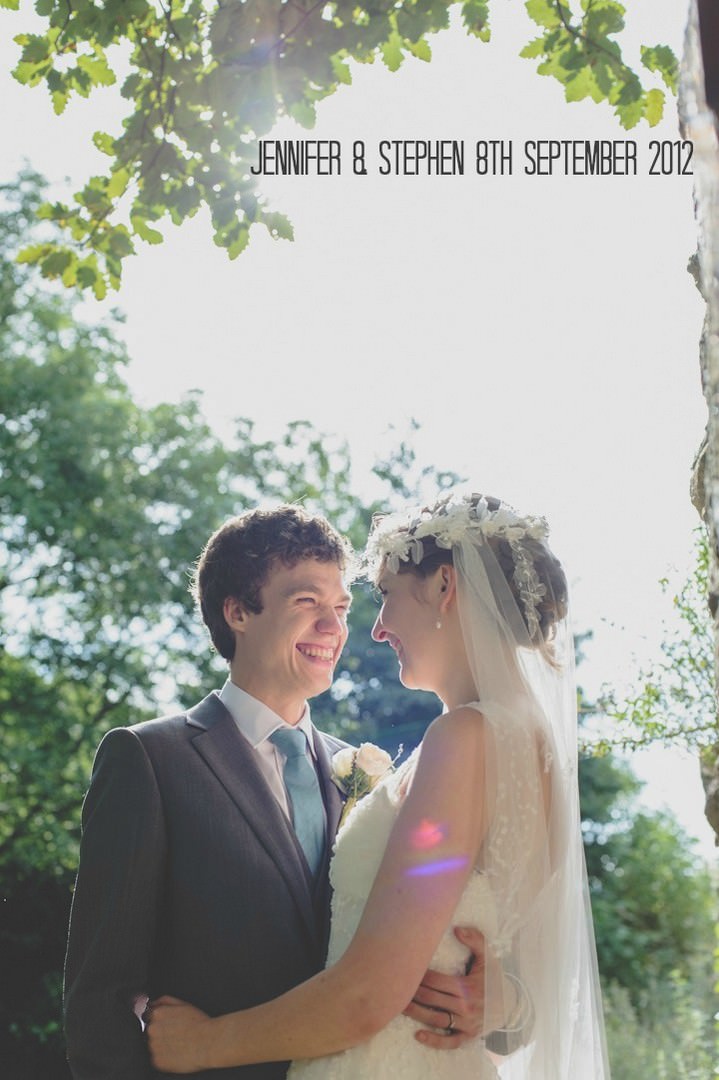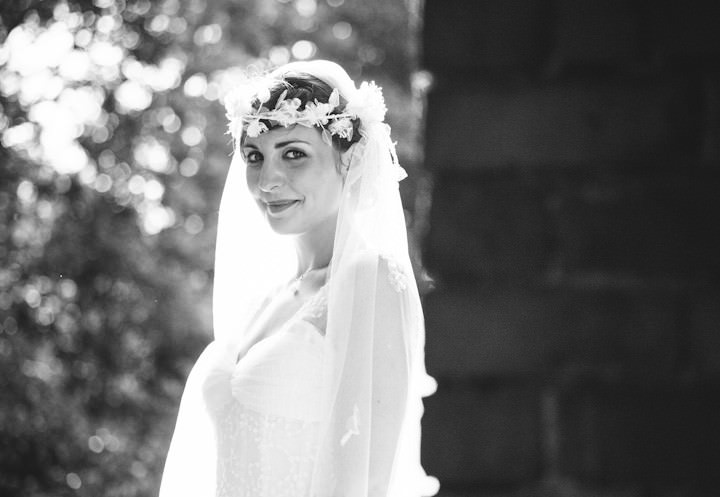 The lovely couple are Jennifer and Stephen who were married on 8th September 2012. 'The ceremony took place at Whitburn Parish Church near Sunderland with the in Tipis set up a 10 minute walk up the road at the local Scout Centre, West Hall on Moor Lane. Whitburn is where I (Jen) grew up. Though we don't live there now, it's a beautiful place, is full of wonderful people and it always feels like 'home'. We had 110 guests and it took 9 months to plan.'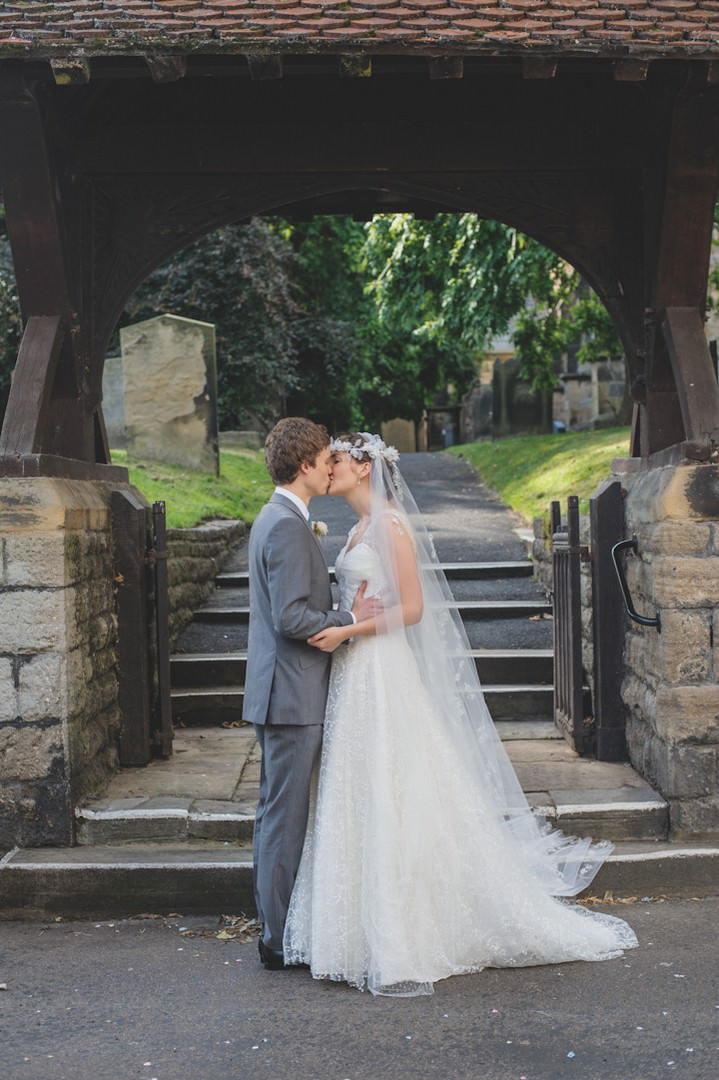 How they met
We met when we were out dancing in Sheffield, where we both went to university. We may well have met a few of times before that as we had lots of friends in common but that's our story and we're sticking to it! That was back in 2007, a year when I moved to France and Steve went travelling in the US, so the odds were stacked against us staying together but we have and we've never looked back.
The proposal.
Ok, but it's a long story! In 2011 we opened a pop up tea room for a week in Richmond. In order to fund the project we sold mugs with personalised quotes on. The whole project was great: exciting, silly and loads of fun, it was so good to work on something together, as we never get to do this in our separate jobs. On the final night, we went for a few drinks with the volunteers and other people that had helped to run the project. Steve was determined to go back into the tea room for 'one last cup of tea' after everyone had gone home and so we did. I was sent out for takeaway and when I got back Steve put a mug in my hand filled with champagne. He started saying lots of lovely things to me and told me to have another look at my mug. 'Will you marry me' was written on the mug!
Why did you choose your photographer?
Zoe is married to a very kind volunteer who helped Steve out at an event he ran in January last year. Andy recommended her work, we had a look at her website, thought it was just brilliant and went from there. We really loved the way she captures all of the candid shots and little details at her weddings.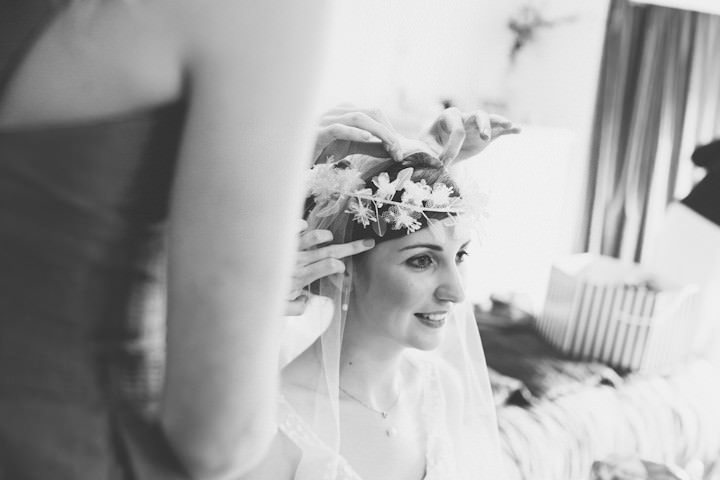 The dress
Mam runs a bridal shop in Sunderland called Special Occasions where she designs and makes fully bespoke dresses. So we designed the dress together, went shopping for the fabric together and then it was made by the very talented Christine and Elizabeth who work at Special Occasions too. My shoes were from Vivienne Westwood, my veil was made by mum and my headpiece was made by Millfields in Essex.
The suit and bridesmaids
Steve's suit was from Reiss. He's very slim and their suits were the best fit. It was the first time he had worn a three piece suit and there is now no getting him out of waistcoats. He went all out on some beautiful shoes from Crockett and Jones. Rachel and Rhiannon's dresses were also made by Special Occasions.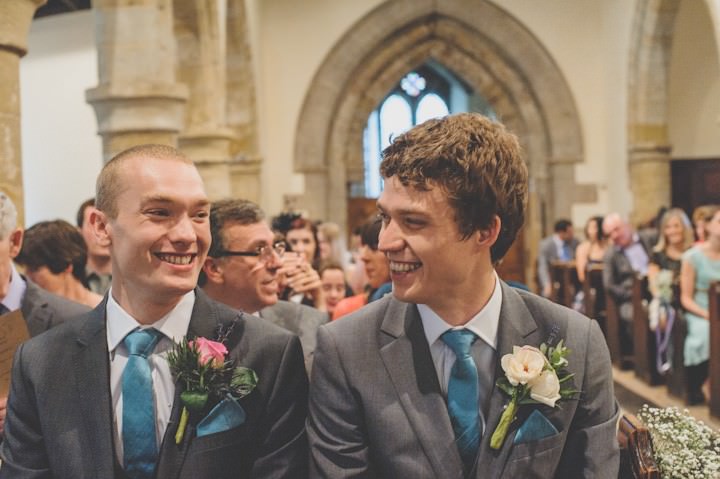 Theme or colour scheme
Nope, just wanted to have fun and for our guests to be happy and ideally we wanted it to be as outdoorsy as possible. I have a deep love of the colour turquoise so that was always going to feature
Flowers
Hydrangeas, Roses, and a whole mix of other seasonal flowers. They were put together by a family friend called Audrey
Food
We had a giant picnic in the tipis, big picnic baskets appearing on each table filled with cooked meats, pates, lovely bread, cheese etc etc. Jacob and Tori caterers were in charge of the food and they did a brilliant job. The cake also deserves a mention. My brother made the most amazing croquembouche.
Entertainment
When we first arrived at the tipis the incredible Bangshees were there to welcome everyone. Steve's aunty is one of the members of this all-female drumming band and they really set the tone, getting everyone involved in their performance. A good friend's brother was in a celidh band (422) and so we asked them to play just after dinner. We rounded things off with a DJ from North East DJs who kept everyone up and dancing until the early hours.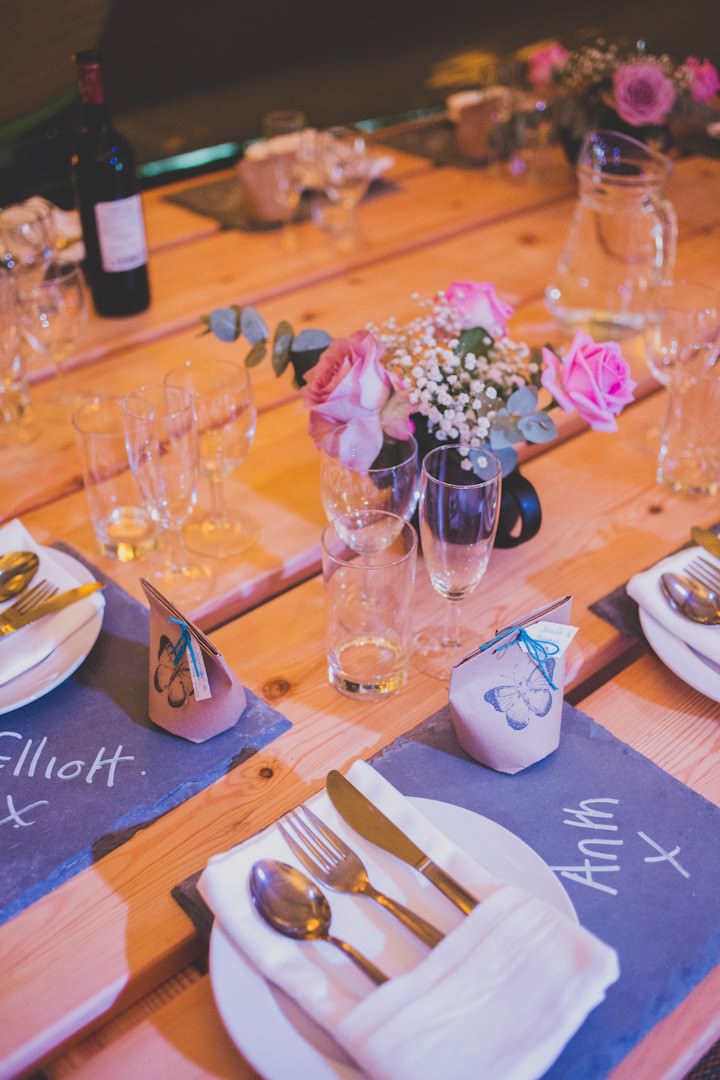 Personal/DIY touches
It was a very 'all hands on deck' wedding! We had so many people involved in all sorts of jobs, from making the cake, to writing names on the place-setting slates and making the tea-related favours and goody bags for the kids. There were lots of handwritten signs all around the site, games to play and lanterns to be lit, we couldn't have done it all without our family and friends there to help and it made it all the more special.
Special moments
It was such an incredibly special weekend, we'd have to include something from the day before, a lovely day where everyone got together and made the site look great and was followed by fish and chips around a campfire.
The atmosphere during the ceremony was wonderful, so exciting to have everyone all together in the room, I cried a little. Steve loved having a beachboys track play us out into the sunshine.
The whole afternoon and evening up at the tipis – there is nothing we would change. From our ice cream and beer in the sunshine, the bangshees, the beautiful speeches and the dog on the dance floor through to bacon sandwiches the next morning.
Advice
Take a minute during the day to stand back and take stock of everything. If you have done it the way you wanted it's a chance to appreciate it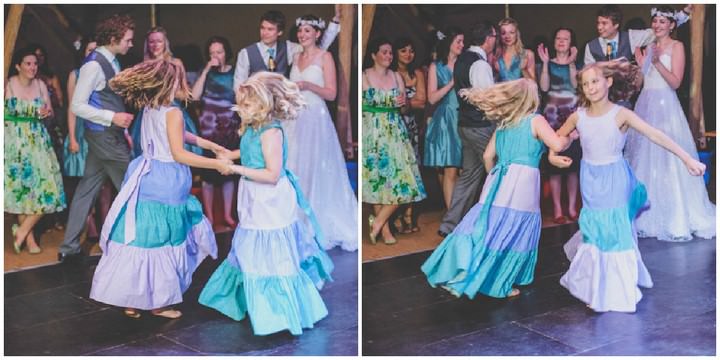 Supplier shout Outs
Dresses – Special Occasions
Tipis – www.specialeventtipis.co.uk  David and the rest of the team at Special Event Tipis were incredible – they were super professional, made putting up three enormous tipis look like a walk in the park and couldn't have been more helpful throughout the whole experience. Would highly recommend them to anyone looking for a tipi for any occasion. The tipis themselves were beautiful and looked gorgeous in their setting, it was sad seeing them come down the following day.
Land –  www.southtynesidescouts.org.uk/campsite   Dennis and Ken were the scout-masters in charge across the weekend and were ever helpful and efficient!
Photos – http://photosbyzoe.co.uk What can we say, Zoe's work speaks for itself  – she was just wonderful! And she was ably assisted on the day by Jaye from Tux and Tales photography www.tuxandtalesphoto.co.uk
Caterers – www.jacobtoricaterers.co.uk Matt and the team took our slightly unconventional brief (we want a giant picnic!) and made it all come together beautifully.  The food was top notch and plentiful, the staff couldn't have been more friendly and they were super professional from start to finish!
Music – Bangshees – www.bangshees.com  -they rock our world!  422 – www.myspace.com/422goforth Northeast DJs www.northeastdj.co.uk/Home.html
Flowers – Audrey McCourt
For more information on Zoe's work go to:
http://photosbyzoe.co.uk
http://photosbyzoe.co.uk/blog
FACEBOOK
@photosbyzoe