It's the end of the week……Yay! have you all got that Friday feeling? Another speedy week has flown by, how has it been for you? Somehow though it's still January, the month that never ends! It's been anther busy week at Boho HQ with a to do list that I just don't seem to me making any progress with! But I have at least had time to put together this gorgeous real wedding for you today.
The lovely couple are Tim and Scott who were married on 30th June in Connecticut, United States. It's a  wonderful civil partnership what has been sent into me by Tara Morris from Hitched Studios. With an airplane theme and evening entertainment from Cirque De Soleil, this wedding is like no other!
Here's Tara from Hitched to tell you a bit more about the day…………
The amazing Tim and Scott started their life together in 2008. Two and a half years later while vacationing in Florida Scott arranged to have an airplane banner display "Tim, will you marry me? I love you, Scott". They were married this past June at the gorgeous Lord Thompson Manor in Connecticut. The staff at Lord Thompson Manor (the owner extraordinaire) takes this place to another level with their attention to detail and love of weddings. Some of the exquisite details include: pashminas draped on the back of every female guest's chair, a huge wooden airplane with Tim and Scott's wedding date on it because they wanted an airplane theme, gorgeous wooden crates of colorful fruit, a menu to blow your mind, a candy bar that would make Willy Wonka green with envy, and a table for two set up under a tree complete with chandeliers hanging off low lying branches.  A favorite Rabbi officiated the ceremony (Lev Baesh), the weather was perrrrfect, Tim's mom sung at the ceremony, many of their family members gave the seven blessings. Tim and his a cappella group surprised Scott with a beautiful rendition of Stand By Me, and they surprised everyone with a performance by Cirque De Soleil acrobats, Ken Berkeley and Matthew Cusick. Other details included: 100 lanterns hanging from all the trees around the outside ceremony site. Any cards that were put into the card box (which was a travel themed suitcase) were for their 2 week Mediterranean cruise.
There were so many special and creative elements that made this wedding magical for the couple and the guests!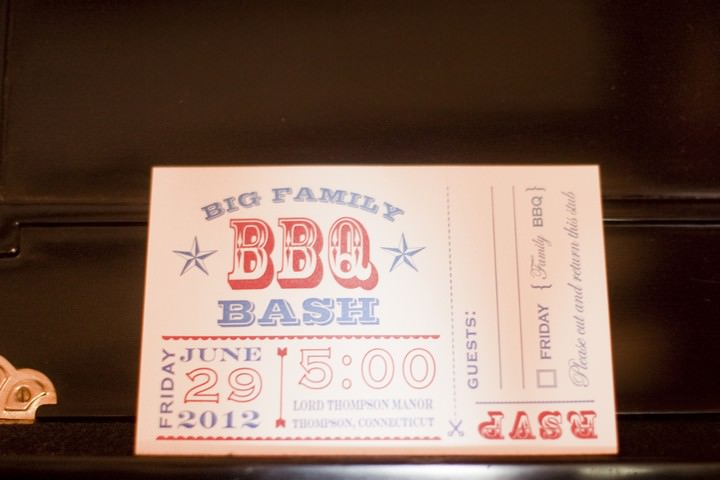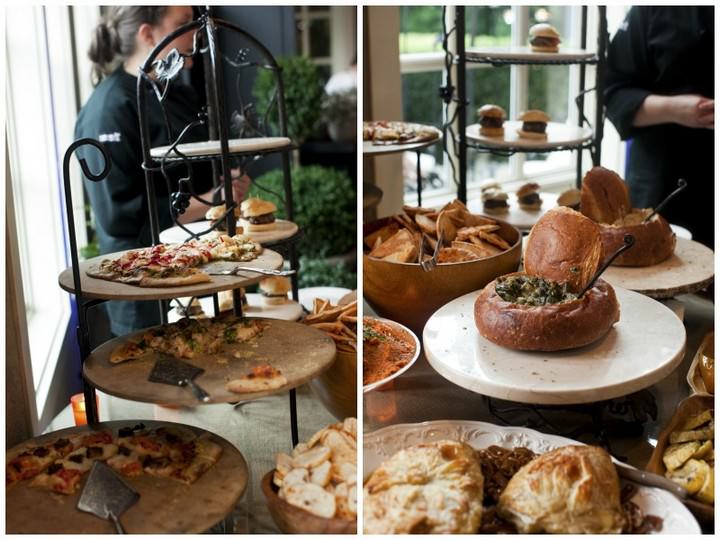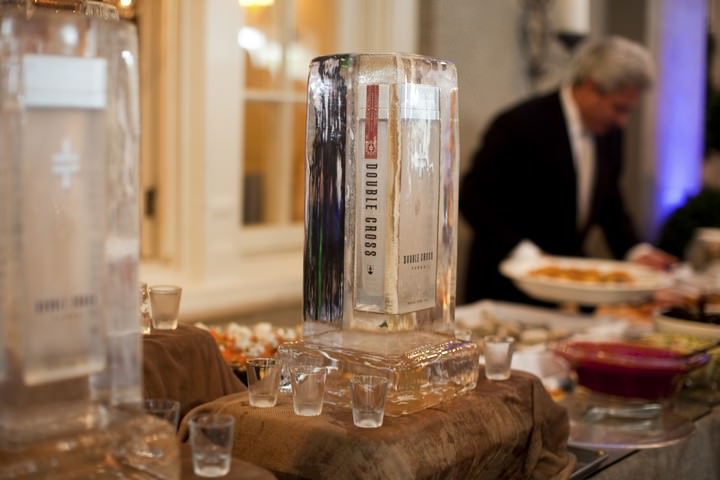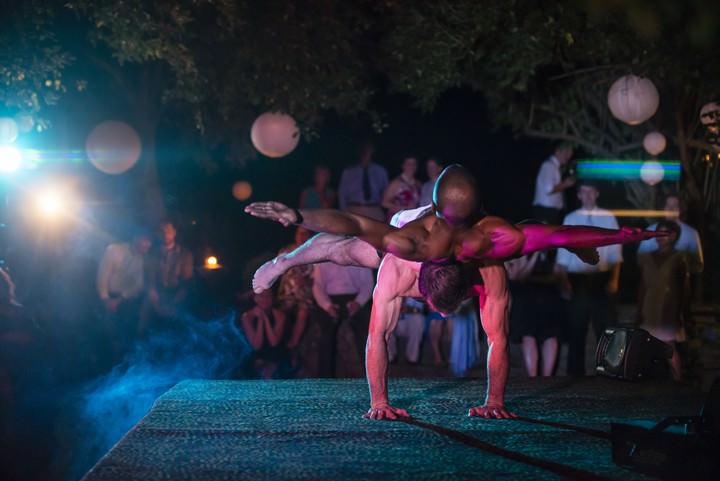 Supplier Shout Outs
For more information on Tara's work go to
www.hitchedstudios.com
http://hitchedstudiosblog.com
FACEBOOK
@hitchedstudios