Welcome along to 2013 and what I'm hoping will be another great year for the Blog. I hope you all had an amazing Christmas and new year break, sorry I have been a bit quite, but like most of you I decided to take a few days off over the Christmas break to relax, and re charge my blogging batteries, and I can tell you it did me the world of good! I am now ready for a brand new year of Blogging and I have a whole load of exciting projects I am currently working on that I will be able to share with you over the next few months!
To ease us into the new year gently I thought I would start with a bit of reflection, a look back at 2012 and a few highlights from the blog.
It has been a great year for Boho Weddings, both with the Blog and the wedding planning side of things. The Blog has gone from strength to strength, gaining more regular readers. The blog is now becoming much more  of a community  where brides (and grooms) can come and share their wedding planning stories, seek advice, new ideas, search for the best wedding suppliers and generally be inspired to create a wedding that is fun and personal to them.
2012 has seen more DIY Posts as I introduced weekly DIY tutorials, more real brides as I introduced 5 new Boho Brides to the Blog. I also welcomed new regular guest  writers who have been offering up advice in their specialist wedding areas.
After the 2012 readers survey I set about making the biggest changes the blog has seen in it's 3 year life and decided to go for a complete blog overhaul, changing the design, colour, size, layout, functionality and also the content. I have to say the whole process proved challenging BUT I do hope that you agree it was all worth it in the end! I LOVE the new Blog and I will be adding a couple more changes over the next few weeks, with a new addition in the layout as well the launch of the new mobile site.
As for the wedding planning, 2012 saw me work with some amazing couples. I truly am blessed to have had so many amazing weddings to work on and I'd like to thank each and everyone of my wonderful couples for being so fantastic. 2013 sees more lovely couples and I can't wait to get started on their wedding planning adventure, lots of exciting things planned fro these lucky couples!
Personally 2012 threw up it's challenges! I seem to have managed to get a bit more work life balance, not a huge amount but I did managed to cut down on my working hours and add a bit more structure into my working day/evening.  No more 2am finishes! giving myself allotted working hours seems to have worked, now I just need to get my finish time of 10pm down to 8pm every night! I guess there is still a long way to go!
This time last year I wrote about my main focus which was to be blessed with a child, unfortunately the baby making journey has not been an easy one and after 3 years of trying and a whole host of tests and hospital visits it looks like the chances of having my own baby are near impossible! This of course had effects on myself and on Nik, sometimes good and sometimes bad! I'm hoping that 2013 may brings a few answers, but I also know I have some tough decisions to make!
So Today I thought I would share with you a few of my personal favourite weddings that I have featured in 2012, along with a few of the most viewed posts……….Enjoy!
My Top 10 weddings of the year (in no order)
OK so it may be wrong of me to have favourites, but it's hard not to! sometimes I feature weddings that I absolutely love, that I can't get out of my head, so here are 10 of those weddings. I haven't put them in order that would be to hard. Do let me know if one of these is your favourite.
Alex and Andrew's 'Darling Buds of May meets Antiques Roadshow' Tipi Wedding by Toast of Leeds
Jenny and Ben's beautiful Grecian pool side wedding by James Melia
Abbie and Dalen's Apple Orchard Bohemian Wedding by Shannon May
James and Jade's Magical Woodland Wedding by Mark Tierney
Amanda and Jonathan's Rustic Outdoor Tennessee Wedding Complete with Alpacas
Lisa & Tom's Rainbow, Humanist, Cow Shed Wedding by Brighton Photo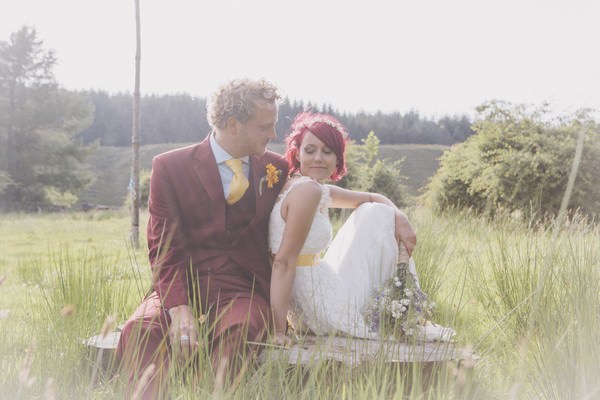 Amy & Tristan's Homemade Picnic Style Wedding in Sunny Australia
Lucy and Murray's Magical Malta Wedding 'Our Love, Our Wedding, Our Way!' by S6 Photography
Katie and Mark's Modern Manchester Wedding With a Hint of Mad Men and a Jenny Packham Dress by Jonny Draper
Janine and Ryan's Back Garden Wedding And Fun Fair Reception by Tracy Moore
Top 10 most viewed weddings of the year (in order)
These are the top 10 weddings that you have viewed the most, over the space of the year, these 10 weddings have been viewed thousands upon thousands of times!
1) What happens when a Photographer gets married? – This!……Helen and Dominic's Pink and Yellow Ibiza wedding  (By Christian Ward photography)
2) A Sunny Spanish Wedding with an Alexandra McQueen Suit, Gucci Shoes the Overtones and Lots of Gorgeous Donkeys  ( by RAW Wedding Photography )
3) Becky and Tom's English country farm wedding, with hay bales, cider and sunshine. (By Craig and Kate )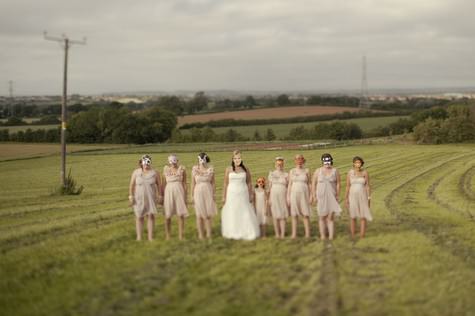 4) A Claire Pettibone dress for an intimate, relaxed, Yorkshire barn wedding. (by Brooke Parker Photography)
5) Boho Planned Weddings: Maddy and Chris and Their Beautiful Garden Wedding (By Christian Ward photography)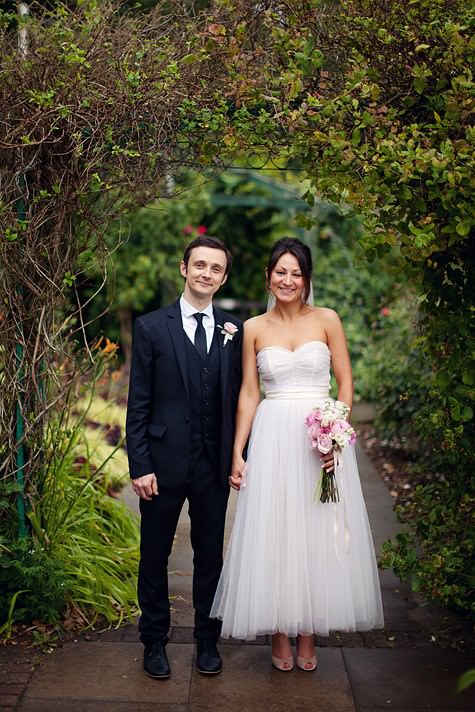 6) Boho Planned Weddings: 'It's a Family Affair' Johanna & Paul's Botanical Gardens Wedding by Nicola Thompson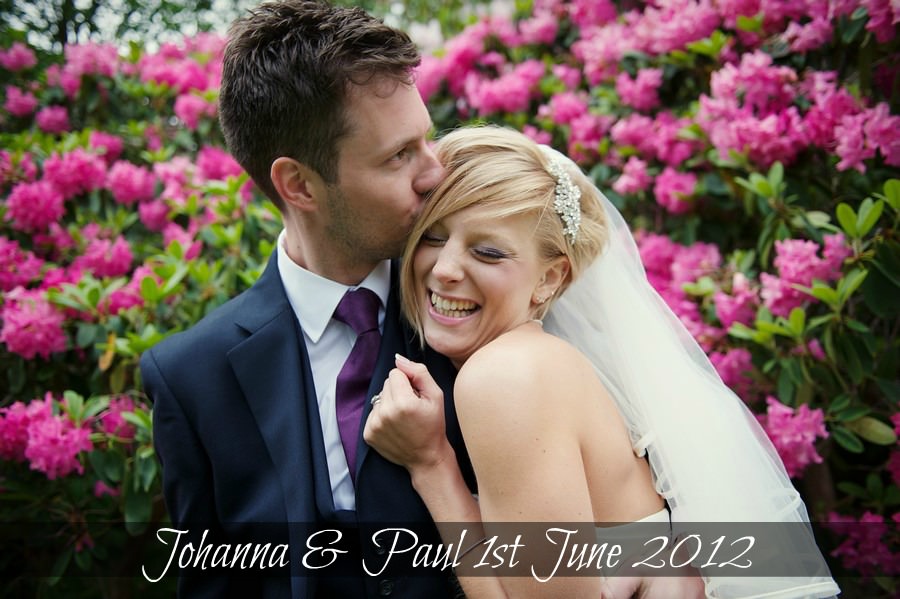 7) Claire and Jims 1950s American Gangster Themed Wedding by Assassynation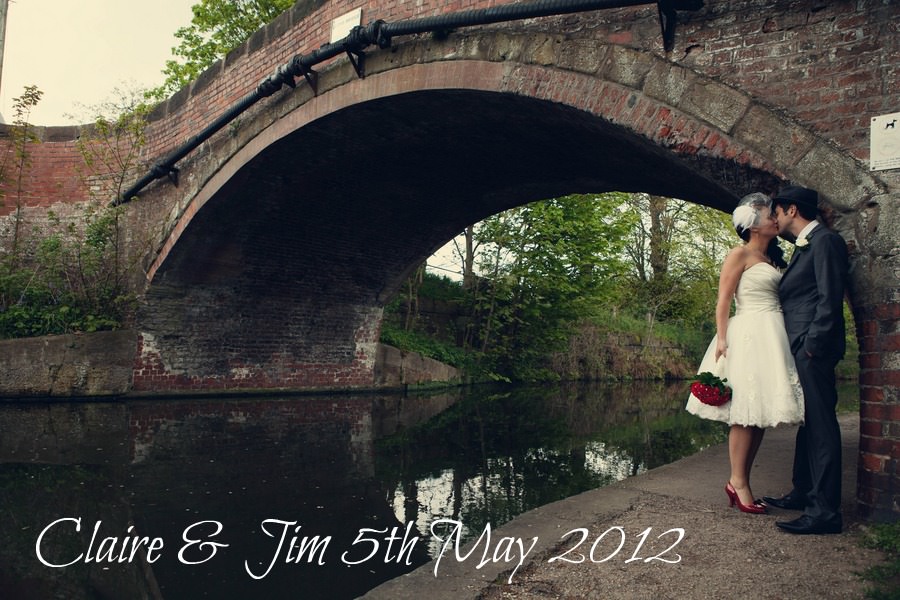 8) A Cornish cliff top wedding for a stunning 1930s vintage bride (By Paul J Andrews Photography)
9) Emma and Peter's Fun and Relaxed Village Hall Wedding with a Charlotte Casadejus Dress and Lots of Lanterns (By Helen Lisk.)
10) James and Jenny's Rustic Fete Wedding With Lots of Personal Touches (By Devlin Photos)
Top 5 most viewed DIY Tutorials
2012 was the year for the DIY Tutorial, as I started to feature one a week. I have many regular contributors to these DIY Tutorials, so if you would like to pin the team do get in contact!
1) DIY Tutorial: 1000 paper cranes backdrop by Boho Bride Laura
2) DIY Tutorial: Paper Pinwheels by Adore By Chloe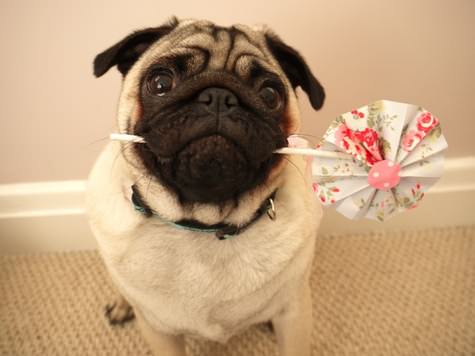 3) DIY Tutorial: Paper Heart Garlands
4) DIY Tutorial: Gypsophila Bouquet and Buttonhole
5) My Birthday Bash (Part 2 – The DIY and Details) PLUS a Free Download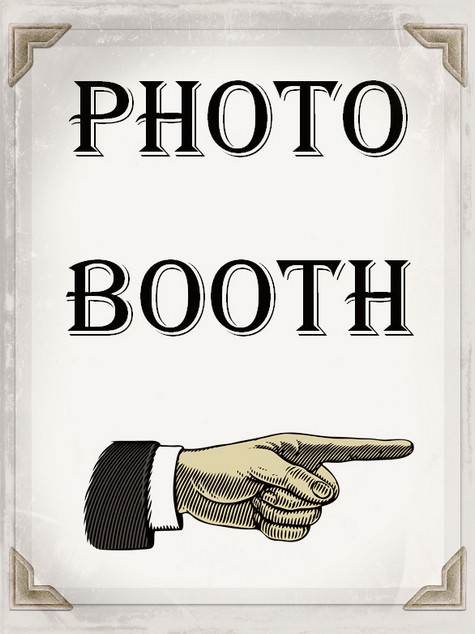 Top 5 most viewed Miscellaneous
Along with real weddings and DIY Tutorials the blog covers every area of planning a wedding, here are the top 5 most viewed posts of everything else.
1) Bridal Style: Wedding Hair – Key Wedding Trends For 2012 (Part 1)
2) Bridal Style: Wedding Hair – Key Wedding Trends For 2012 (Part 2)
3) Wedding Wednesday Discussions: Wedding Readings – What will you Choose?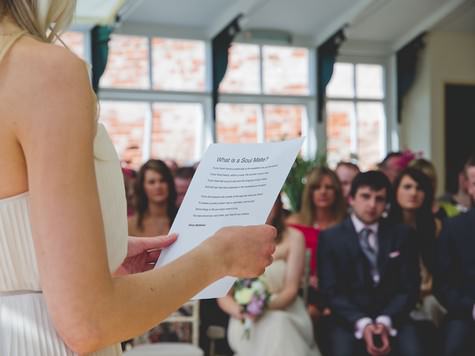 4) Bridal Style: 50s Style Wedding Dresses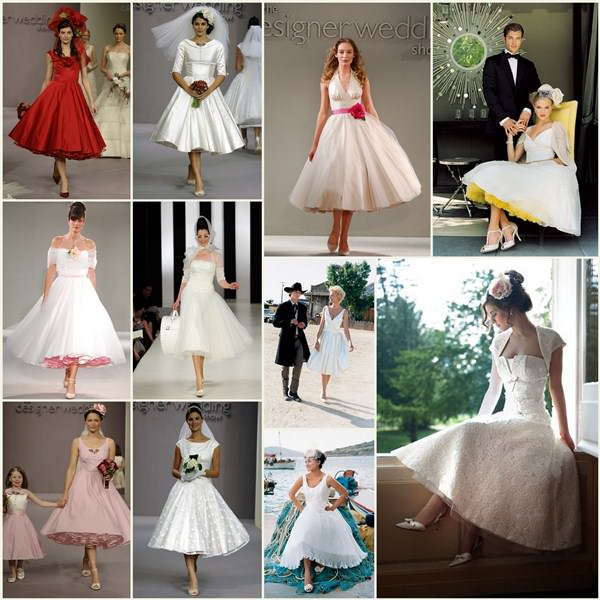 5) Bridal Style: How To Turn a Day Makeup Look Into a Night Time Look
Best of  my 365 Happiness Project
In 2012 I started my 365 Happiness project, which basically came about from an idea I had to help me spread some positivity through each day of 2012. It proved to be a very interesting exercise as it made me look for more positives out of life than I normally would do.  I have to admit some days it was hard, as naturally not every day of the week is a good day! BUT it really made me think about my life and what I was thankful for.
There was one star of the show though and that was Dee, my beautiful cat. If you followed the Happiness project, you will know all about Dee, you will know I love her more than anything! She has been with me now for 15 years and she really is like  best friend/child to me! so the best of the Happiness project, has to be all about Dee!
So there you have the year of 2012………..It really was a great year for the Blog! I'd love to know what your highlight was! 2013 will bring many new opportunities! I really can't wait to get stuck in!
Big Boho Love
Kelly xx