This afternoon it's all about Wedding dresses as I share with you a beautiful collection of Vintage inspired Boho dresses from Inga Nataya. These dresses are a beautiful collection of dreamy fabrics and soft lines, perfect for any bride looking for something  different for her wedding day.
Here's Inga to introduce herself……………
My name is Inga Nataya, I own and have designed for a company called Nataya Inc. since 1997. We are a leading US manufacturer for alternative/second wedding and vintage inspired dresses. My style is often described as romantic, whimsical, sensual, feminine with bohemian flare. In terms of design, I take pride in organically fusing a vast variety of wealthy styles and art movements into a dress with bohemian ease and grace.
This year I did a collection of bridal gowns called White Dahlia, that will carry Inga Nataya label
About White Dahlia 
'I fell in love with an oversized bloom in the garden, for a while after I thought about developing a wedding collection (a new endeavor for me though I have been dressing "alternative" brides in Nataya wears since 1997) I drew inspiration from paintings of Goya and Raphael, from cathedrals in Rome, from large open nature of beautiful California. I then traveled to India to develop the conceived concepts and put them to life. While layering materials and perfecting embroidery artworks I read about the flower to learn that it has a contradictory history, and since Victorian times (one of my favourites) and until now is a symbol of fidelity and lasting marriage which kind of gave me a reassurance of being on the right path.'
'Collection consists of Gowns and Accessories (mostly veils and a neck piece)
All gowns are custom-made using tulle, cotton, chiffon, georgette and original embroideries in colors Amethyst, Lilac, Cream, Ivory and White.'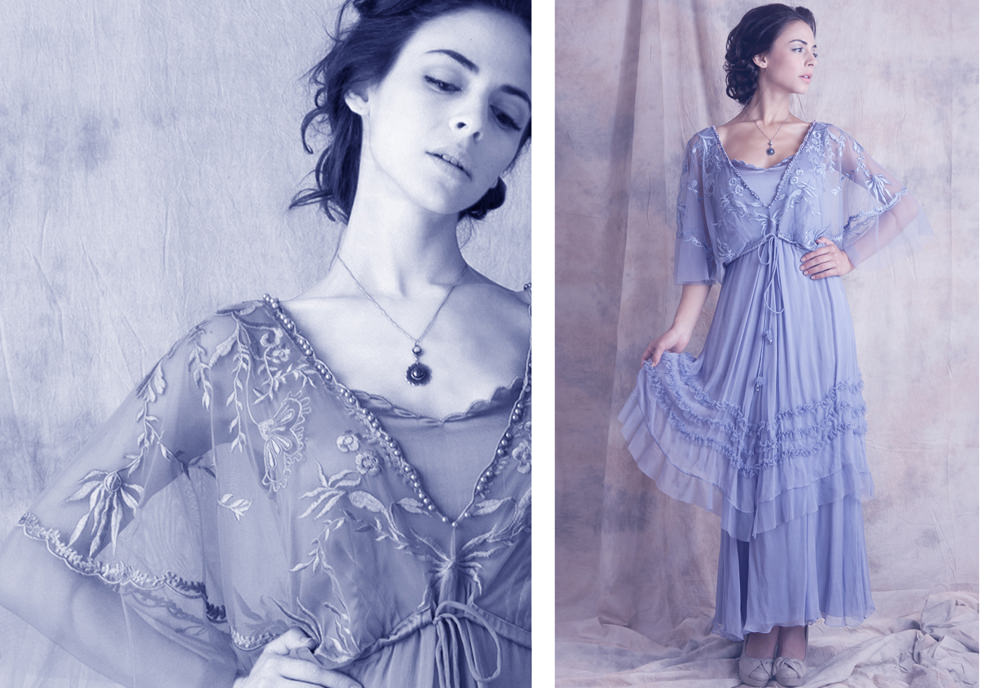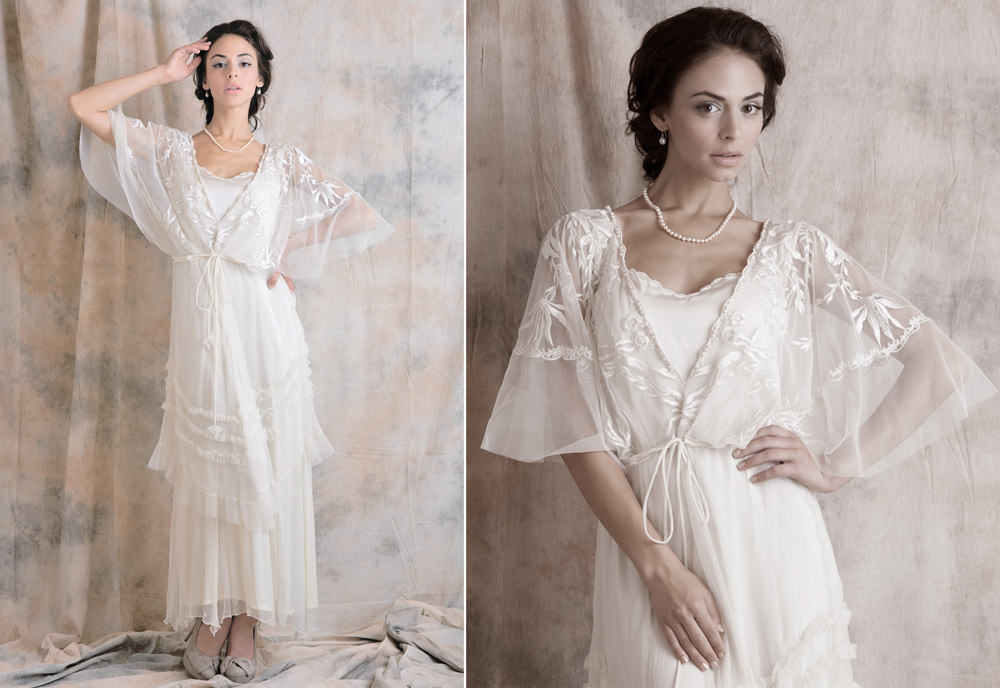 Our contact details are:
+1) 323-592-9172
[email protected]
http://brideinvintage.com/
FACEBOOK
TWITTER
Credits:
Inga Nataya – wardrobe and styling
Angela Marklew  – photography
Teal Druda Make-up