Calling all Cat Lovers……..You are going to LOVE today's post! Since I got the the results of the readers survey back (which will be up on the blog next week), I have found that you lot aren't all that keen on engagement shoots so I have decided that I won't be featuring them unless something really special comes along. When I received today's shoot I knew that this was the something special that I was looking for! For that reason, this mornings post is an engagement shoot!…..and it includes cats, lots of cats!
A massive thank you to Australian Photographer  Hilary Cam Photography for the wonderful photos, I am LOVING his work, you must go and check him out!
The lovely couple are May and Kelvin who had their engagement shoot on 25th June in New South Wales, Australia.
Hilary has been kind enough to tell us a little more about how the shoot came about!………..
Cat Lovers Kelvin and May contacted us with a fantastic and unusual location in mind for their engagement shoot. Their love of furry creatures had lead them to the discovery of a cute alleyway in Surry Hills, nicknamed Cat Alley. In a delightful hidden back street of bustling Sydney is this quiet sanctuary for a laid-back community of prowling felines. Walking down Cat Alley you can't help escape the feeling you are but a guest amongst the cats – this is their place. Bringing a snack or two guarantees a friendly reception.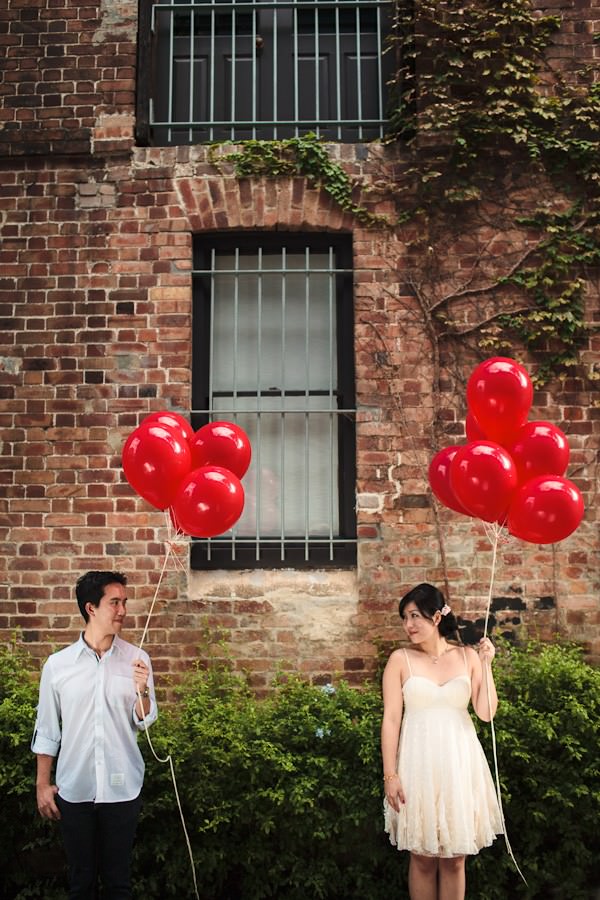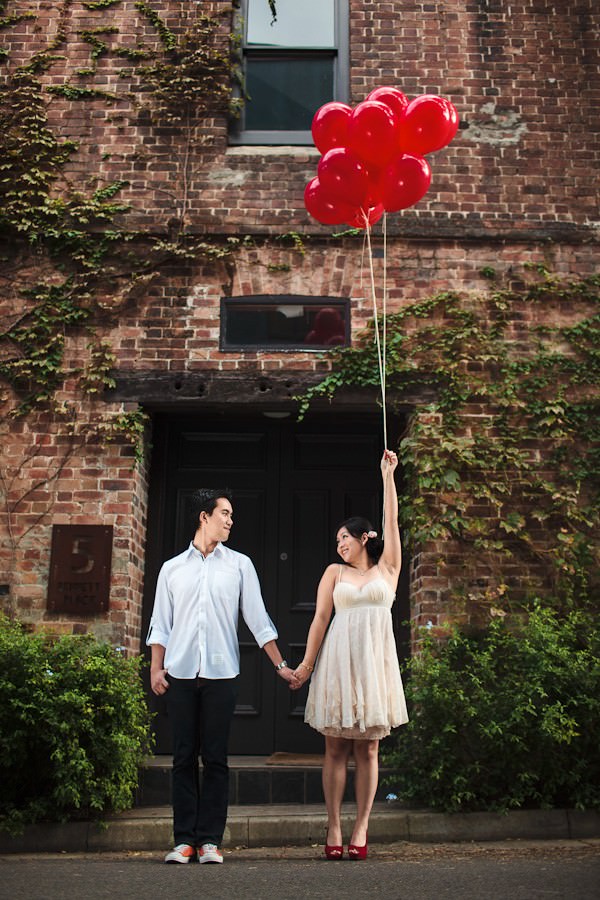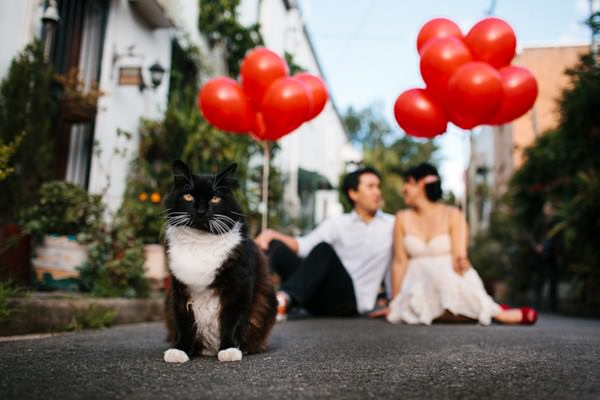 Fore more information on Hilary's work go to:
www.hilarycam.com.au
www.hilarycam.com.au/blog
[email protected]
FACEBOOK
♥  You can see more Engagement Shoots on the Blog HERE  ♥