I have my own views on wedding fairs as you will know if you read my #WW Discussion on them a few weeks back (click here to read full post) So when Julie from Hargate Hall called me to ask if I would help her put on a wedding fair for them, I really had to think about it before I said yes.
The wedding fair was this Sunday and I'm SO glad I did say yes as it was a great day! with an amazing turn out!
The wedding fair was a lot of hard work to put together, my hat really does go off to anyone who does this full time as it's not as easy as you would think! But we had some really great people there on the day and from the feedback we got from visitors and Exhibitors everyone seemed happy!
As well as filling the main hall, apartments and marquee with great exhibitors I thought it was really important to offer something more, so we arranged for a variety of entertainment to take place on the day. Thanks goes to: Tom Wardle, The Leos Quartet, The Soiree, Mister Ree,and a special thanks to Paul at Spirits High for providing the LED dance floor and amazing lighting for both the main hall and the marquee. We also had a bouncy castle for the children. We put on a coffee shop selling cakes for the adults…….caterers offering food tasters for the visitors as well as food for sale. We also got the whole venue decorated with some great examples and ideas, from Bunting Queen and Zana Event Hire and a fashion show for both brides and bridesmaids.
All in all it was a great day, I really enjoyed it and got two bookings from it, with loads more interest to follow up!
But best of all. I made a new friend from it, Julie Knox is one of the most lovely people I know. Her and her husband Anthony work SO hard and really deserve to be millionaires!
If you are looking for a wedding venue that is more than just a wedding venue…….a whole weekend wedding venue then Hargate Hall is the perfect place!
Here are a few pictures of the day………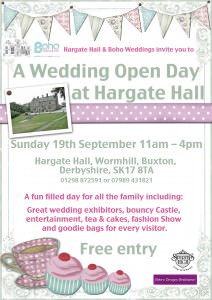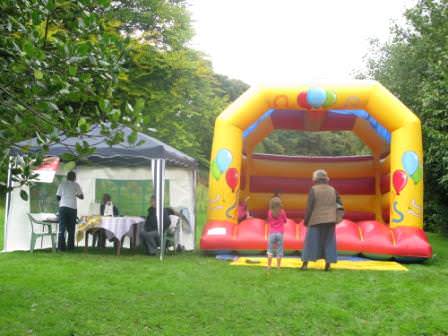 Modern and Vintage tables put together by Zana Event Hire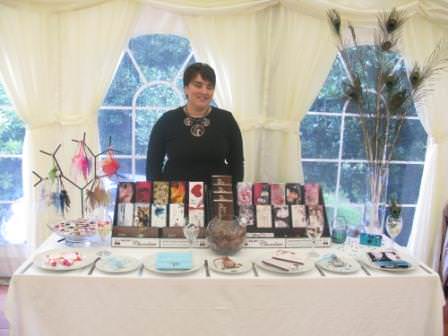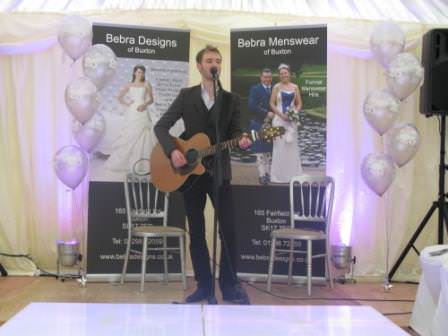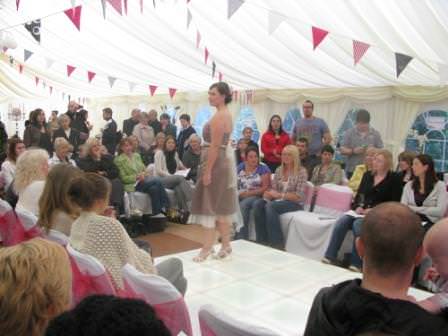 A MASSIVE thank you to everyone involved in thet day. For a full list go to Hargate halls website www.hargte-hall.co.uk