On August 14th 2010 I had the pleasure of being involved with what is probably my favourite wedding so far (although I know I shouldn't have favourites) It was the wedding of Sophie and Tony at Sheffield Botanical Gardens.
The wedding was quite an odd one in the fact that for the last few months I had been dealing with the motherof the bride, not the bride or groom as they both live in New Zealand. And I couldn't wish for a more lovely client to work with. Kay the mother of Sophie, knew exactly what Sophie wanted and was an absolute joy to work with!
The brief was chilled out, bean bags, outdoors, simple and lots of tea lights and that's certainly what they got. You couldn't wish for a more beautiful setting than Sheffield Botanical gardens, and with an outdoor ceremony as well the couple were spoilt with locations to choose from. Luckily on the day Sophie brought the New Zealand sunshine with her as it had been raining terribly for 2 days solid, including the morning of the wedding.
They chose an amazing Papakata tent to hold the reception in and it was totally perfect!
The day itselfwas really hard work, starting at 9am and finishing at 1.30am but I loved every minute of it! It was such a great day, the ceremony was totally moving, a lot of tears were shed! and again with the speeches! But it was full with a huge amount of laughter as well.
(Details of all involved can be found at the end of this post).
Many Thanks to Lisa Abbott Photography for the use of the photographs.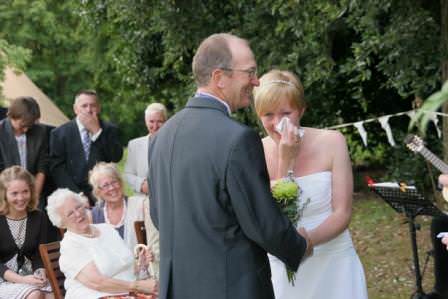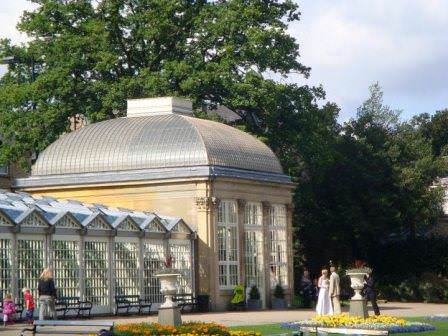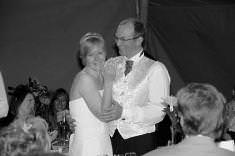 Full wedding details
Location: Sheffield Botanical Gardens
Tipi: Papakata
Furniture Hire and fittings: Sherwood Marquees
Photographer: Lisa Abbott Photography
Catering: CoCo Catering
Bar Service: Barrels and Bottles
Cup Cakes: Yummylicious
Music: Greg Bish Blueprint – Function band
Magician: Andy Taylor
Flowers: bought at wholesalers and arranged by me