Getting Married abroad Good or Bad?
Today's #Wedding Wednesday discussion is all about getting married abroad…..why do people do it? What are the benefits? And why is it more and more people seem to be choosing this option?
I am hearing more so often these days that couples are choosing to get married abroad, I did it, I've just come back from my friend's wedding in Santorini, other people in the industry have done it…….even my nail lady is doing it!! But Why? And do the pros out way the cons?

1) Money: in quite a few cases it can be a lot cheaper to get married abroad, depending on where you do it. When the Euro was good we were in a win win situation BUT as exchange rates slip and slide it can be hard to keep an eye on your budget. I know from experience when planning my wedding in Ibiza we started out with the Euro being 1.40, by the time the wedding came it was about 1.09…..which added another €2K onto our bill.
But overall weddings do tend to come up cheaper doing them abroad.
2) Guests: this can also be a great way to save money as really the amount of people you invite to your wedding can up the price. Depending on where you do it you are instantly cutting down your gusts list….a great way not to invite that Auntie you only see at Christmas or that annoying person you work with……………BUT you will also find that those close to you may not come. For one reason or another not everyone you want there will be able to make it.
You need to be much more aware of your guests for a wedding abroad, as much as you may be shedding numbers; you need to treat those who do come very well. They have spent a lot of money to get there and given up a lot of time!
3) Weather: people are choosing to jet off to warmer climates as our weather here is so rubbish, there is no better backdrop to a wedding than a clear sky blue sky and sunshine, so why not travel further to get that guaranteed sunshine. BUT with this you need to be aware of how hot it will be. Getting married in high season isn't always an option for some courtiers….who wants to be a bag of sweat on their wedding day?
4) Less Fuss: some people want go away to get married as it is just a lot easier and a lot less fuss. You tend to miss out some of the finer details that you may get hung up on here in England. When things are so far away you lose that control element so you don't tend to obsess so much about the shade of napkins or the size of the centre piece. Also you are more likely to use a planner for a wedding abroad.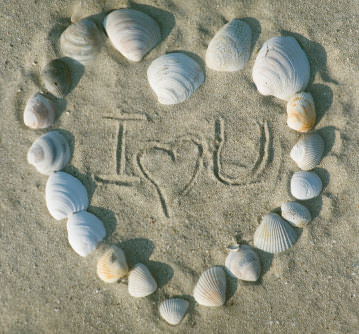 5) More relaxed:  the mood at weddings abroad can often be a lot more relaxed than at a UK wedding. Your guests are in Holiday mode, they have had time to wind down so the whole wedding day can be a lot more chilled out.

6) Travel: How far do you expect your guests to travel, how accessible is the place you want to get married? Can you guest get there for a weekend or a couple of days? Or will they have to come for the full week. If you are looking to get rid of a few people off the guest list then this is fine, but think about the people you are inviting and who you want there. Also think about the costs. Getting married in Thai Land may be a lot more expensive and less accessible than Spain for example.

7) Papper wok: Alot of countries will have different laws about marriage, in some countries it will be easy, in others very hard. Some countries you need to have been a resident for a certain matter of time. For example you can't get married in Spain unless one of you is Catholic, you can have a blessing but the legal bit has to be done in the UK, where as it is very simple to get married in Cyprus and great for spontaneous couples Remember you will need documents translated in some cases as well.

8} The big party back home: Now I didn't have a party when I got home….to be honest, bar a small handful of people everyone I wanted at my wedding came out to Ibiza. Both me and My Husband decided that to have a party here would only add another £2- £5K onto the wedding budget and we would then end up inviting all those people we had managed to knock of the guest list buy doing it abroad…………….the reason we did it in Ibiza in the first place! BUT a lot of people want the party when they get back…………maybe just to extend out the wedding/holiday they just had?? Maybe those who did get married miles away really did miss most of their wedding guests. Decide on what is important to you.

Overall people have great experiences getting married abroad, it's fantastic to get married in the warmth, outside with the sun shining…..the picture opportunities can be so much better! Everyone is in a good mood and the day is much more relaxed.
It can be a great way of kicking off half of your guest count, so in turn saving you some money. It can also be away of losing some of the people closest to you that you really wanted there, so be prepared for someone to disagree with your choice and not understand why you have done it! Also be prepared to play travel agent for some people. Chances are they haven't bee to that country before and will expect you to come up with all the info on flight and places to stay! Some of your guests just won't get your choice of venue, but remeber you can't please everyone!
I wouldn't have changed my wedding for the world, and if I had to do it again I would probably still do it in Ibiza,

Let me know what you think. Have you got married abroad? Have you been a guest at a wedding abroad? Are you a supplier working with weddings abroad………….don't be shy post your comments and let me know what you think.

Kelly xx

[jprel]