* THIS COMPETITION IS NOW CLOSED AND THE WINNER HAS BEEN CONTACTED *
Today I wanted to tell you a bit more about the Designer Vintage Bridal Show and give you the chance to win some tickets to the show. This will be the third show and it takes place at Hagley Hall in Hagley, Worcestershire. On Saturday 22nd and Sunday 23rd September………….AND I'm going to be exhibiting! Woo Hoo!
The Designer Vintage Bridal Show (DVB) is a fabulous wedding show that stands apart from the other shows out there, why? well for a few reasons.
1) They have an extensive list of top wedding suppliers, all offering that bit more than your regular show. Each supplier has been hand-picked and invited to exhibit at the show and all have a pull towards the vintage way fo life, offering first class products and service as well as a more alternative outlook to the whole wedding scene
2) I'm going to be there! LOL….no really DVB is one of the only shows that really embraces  the wedding bloggers and it has really welcomed us into their fold with open arms. This year there are 4 of us attending. Myslef, Beyond Beyond, OMG I'm Getting Married and Adore by Chloe. Not only will you get to meet us and chat to us on a one to one basis but we are also offering ourselves up to an open forum, so if you have anything to ask us please leave a comment in the Box below and we can come prepared with our answers.
3) As well as the amazing exhibitors and the chance to meet the wedding bloggers, there is a whole host of other stuff ging on, making this not just a wedding show but a whole day out.
A glimpse into vintage styling and design for wedding gowns through the eras. From the 20's to the 70's, take your seat for a journey across decades of designer gowns and vintage originals. Three daily shows starting with the sophisticated glamour of the roaring 20's and 30's; stunning designs influenced by the flirty and fun 40's and 50's and a finale dedicated to the swinging 60's and bohemian elements of the 70's.
Join us immediately after our regular catwalk shows to learn from the experts. Professional advice and tips on styling for your favourite vintage era. Styling from the top of your head to the soles of your feet.
Ever wondered if victory rolls suited you, wanted to experience glamorous waves or find the perfect shade of red lippy to compliment your dress? The Vintage Salon are offering complimentary vintage hair and make-up tasters, pop over to for a simple up do, part curl, wave or eyes & lips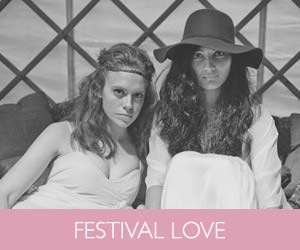 This year's show sees the very welcome return of Wedding Yurts, a glorious alternative venue for your wedding reception. We're celebrating by turning the yurts into a mini festival-inspired marketplace, showcasing some truly up and coming bridal designers and suppliers, all hand-picked to work in true unison with the Wedding Yurts should you wish to create a bespoke bridal package.
How do you choose from the thousands of different cake flavours, designs and styles available? Come and join Caroline from Caroline's Cake Company at The Designer Vintage Bridal Show and try for yourself the different styles. Add on any number of tiers and finish your creation with decorations, sugar flowers and ribbons to find the perfect wedding cake for you. Caroline will talk you through what to think about when planning your cake. Matching it to a theme or your chosen venue; working to a strict budget or colour; deciding on how much is too much or not enough. Come and have fun with our very own wedding cake version of Mr Potato Head!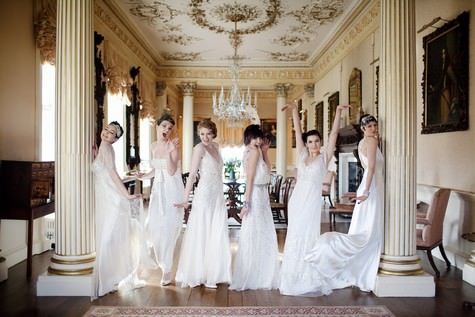 Interested? want to win tickets? Well I have 2 pairs of tickets this can be to 2 parties of 2 people or 1 party of 4 people. Maybe you fancy a day with your mum, or your chief bridesmaid  maybe you want to bring your fiance? maybe you want to come in a group for a girly day out? well here's what you need to do
Leave a message in the comment box below telling me
1) Your name (don't forget to fill in your email address in the comment box other wise I can't get back to you)
2) How many of you there are 2 or 4
3) What day you would like to come, Saturday or Sunday
4) a Question you would like to ask us during the Bridal Bloggers Forum (You don't need to ask us this personally on the day, we are currently collecting questions from visitors so we are all prepared on the day)
T&Cs
* The winner will be chosen at random
* The Competition will run from Wednesday 5th september till Monday 10th September
* The winner will be contacted on Tuesday 11th September
* If the winner has not got back to me by Friday 14th another winner will be picked
And don't forget to anyone else who has already bought tickets do feel free to leave us a question for the Bloggers forum in the comment box below, I'd love to hear your questions.
Photo Credits:  Emma Case
♥ You can see more information on Wedding Shows on the Blog HERE ♥
Due to an email issue if you have emailed me between the 2nd & 9th of December, please resend it.
X