It's DIY time again on the Blog, and todays DIY Tutorial comes from Boho Blog regular the lovely Laura from The Mrs Makes. I have a whole host of DIY tutorials to bring you from Laura and todays is a nice easy one for you. Luggage tags are very popular at the moment, they are cheep and easy and can be used for many things, table plans, wish trees, but today Laura is going to show us how to incorporate tea and some washi tape to make some cute place name tags.
Step 1)  I tea stained my ivory luggage tags to make them less 'white'. If you want to do this, remove the string from them all and dip each tag briefly into a bowl of strong black tea (cold!) and leave to dry.
Step 2)  Wrap your tape around the bottom of the tags. You could use a different one per table, random patterns or like me, all the same.
Step 3)  Replace the boring white string that usually comes with tags with a stripy string of your choice, wool, or ribbon.
Step 4)  Stamp your guests name using the alphabet stamps and ink pad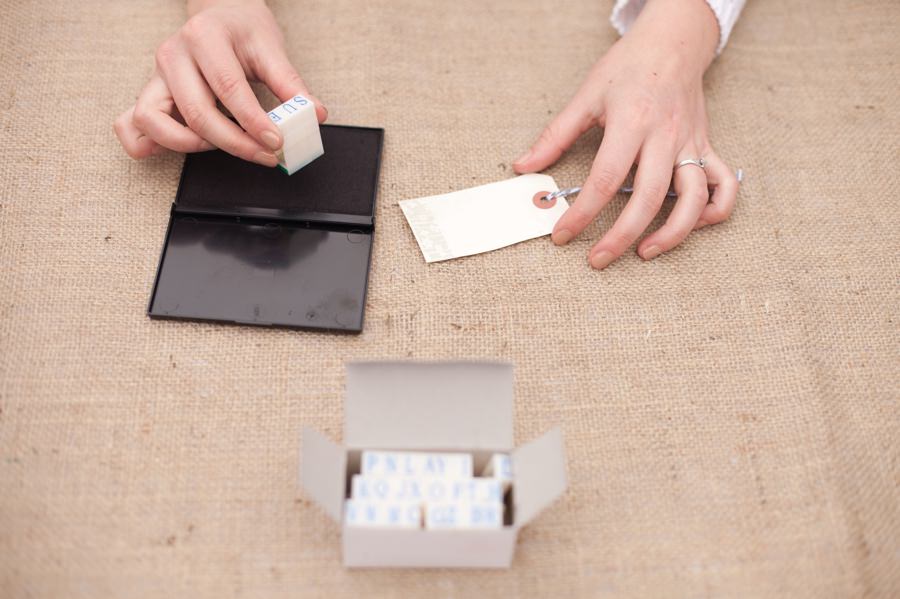 Step 5)  Tie to your guest's chair, wine glass or just place on their napkin as a place setting.
If you want to read more about Laura's wedding journey and more about her DIY adventures then she has her own blog  www.themrsmakes.com
Photography By:
www.jesspetrie.com
[email protected]
TWITTER
LINKEDIN
FLICKR
07581209794