Wow it's Friday already! I hope you have all had a good week? I am currently in Cornwall enjoying a few days off, catching up with my mum, eating way to many cream teas and ejoying soem chill out time! It's been great fun so far. So onto todays wedding which has been sent into me by  Jacqui McSweeney 
It's the wedding of Angela and Matthew who were married on 27th April 2012 at the the Ginger Fox 'the perfect venue – amazing food and wine followed by dancing' with 53 guests. The wedding is full of big smiles and lots fo laughter.
'Our wedding was magical, laid-back and relaxed, full of laughs and happiness with an English country backdrop.'
How they met
Matt and I were set up by our close friend Donna Williamson while I was staying with her and her partner Paul in Brighton late 2010. Donna had told me about Matt while we were traveling through Morocco and showed me a photo. I told her that I thought he was too cute and pretty and she said, "Fine I won't introduce you to your future husband then!". Lucky for me she did introduce us.
We went ice skating at The Pavilion. Matt impressed me with his amazing ice skating skills especially when he performed a beautiful pirouette landing in the arms of another man. After a few more drinks, bumping into my swing seat repeatedly (on purpose) and interrogating me at length at Riki Tik bar, I decided Matt was a bit of alright.
For our second date, Matt took me to The Ginger Pig in Hove for dinner. He picked me up at Tesco. After an amazing night, we both knew we had met the person we would be with forever.
The proposal
After making me walk up 528 steps, Matt proposed at the top of St Paul's Cathedral overlooking his beautiful hometown London in August 2011. Later that night, Matt took me to see Les Miserables and we had dinner in Chinatown. A truly unforgettable weekend.
The Planning
It took eight months, however we picked the venues within two weeks as I had to fly back to Australia shortly after Matt proposed.
The venue
We wanted somewhere intimate, yet laid back. We also wanted somewhere with great food and wine and an English country feel about it.
How did you choose your photographer
For 18 months, Matt and I had a long distance relationship where I lived in Australia and he lived in the UK. I found the wonderful Jacqui McSweeney online. I goggled wedding photographers in Brighton and I really loved Jacqui's whimsical, quirky style. She also captured the real happiness and emotional of a wedding.
The dress
My dress was by local Hove label, TruBride. My friend Donna took me Ocean Bride shortly after Matt proposed. My earrings were Tiffany and Co. My wedding ring was by local Brighton jeweller Midas Touch. My fur shrug was by well-known Australian designer Alannah Hill.
The suit and bridesmaids
Matt wore Hugo Boss and the bridesmaid wore a well-known Australian designer, Sacha Drake.
Theme
I wanted an English country theme.
Entertainment
Selected music on our iPod
Flowers
Local wild flowers in blues, purples and pinks by Viva Verde
Food
Starter
Confit Duck Terrine with Green Papaya and Mango Salad and Chilli and Lime Dressing,
Tempura Tiger Prawns, Cucumber and Green Papaya Salad with a Sweet Chilli Sauce,
Braised Pork Cheeks with Parsnip Puree, Crispy Pancetta and White Cabbage Escabeche,
Main
Roast Rump of Spring Lamb with Minted Jersey Royals, Pea Shoots and Rosemary Mustard Glaze,
Confit Rabbit Leg with Gratin Dauphinoise, Fine Beans and Morel Mushroom Sauce,
Pan Fried Fillet of Sea Bass with New Potatoes, Confit Cherry Tomatoes, Spinach and a Tarragon and Lemon Butter,
Decoration 
Flowers, name plates with customised branding from our wedding invites, candles.
Personal touches
A close friend designed our invites, save the dates, RSVPs and name plates in line with the English country theme and the venue.
Special moments
• Seeing Matt at the ceremony (he looked so handsome)
• Getting our photos taken in a field near Devil's Dyke where I had to jump a gate in my wedding dress
• The wedding speeches (Matt's speech was very funny)
• Our first dance to Rule the world by Take That from the movie Stardust (never in a million years did I think my wedding song would be a Take That song)
• Having family and friends travel from Australia (13 in total).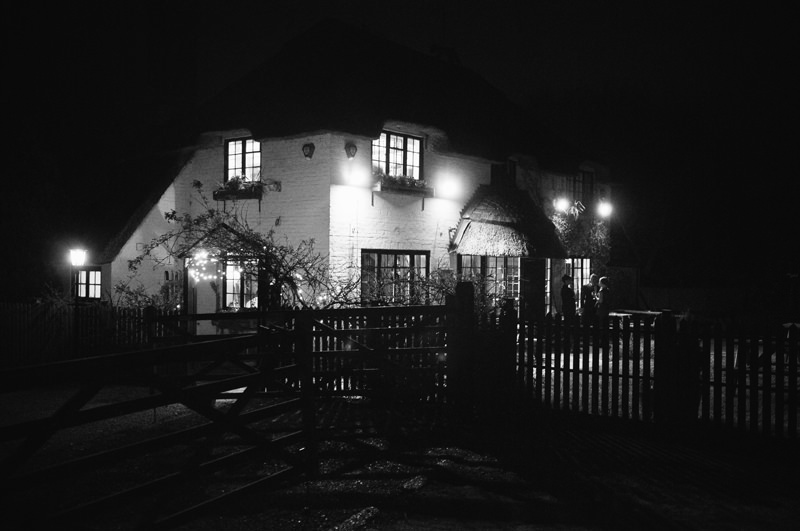 Advice
Just relax and enjoy it and make sure the groom has bought the best man and ushers' presents well in advance, not leaving it to you to the day before!
Biggest surprise
How quickly the day went!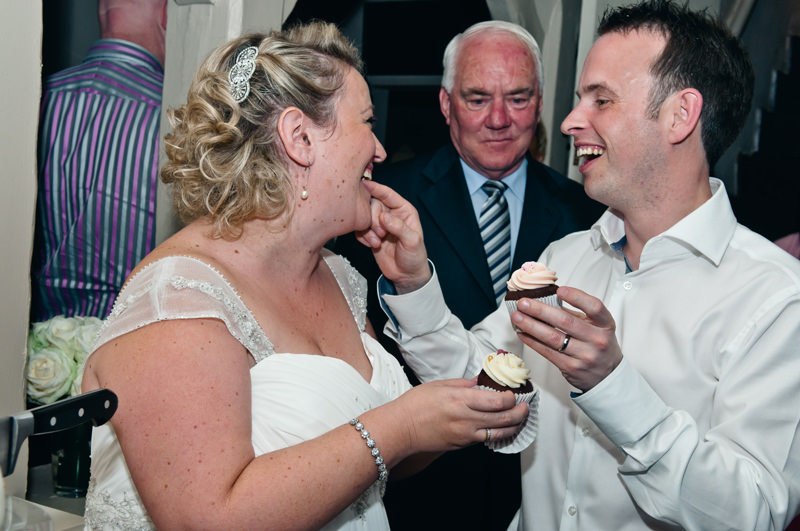 Supplier Shout Outs
Reception – The Ginger Fox at www.thegingerfox.com
Photographer – Jacqui McSweeney at www.jmcsweeneyphotography.co.uk
Hair and make up – Jeni Dodson at www.jenidodson.com
Flowers – Viva Verde at www.viva-verde.com
Dress – Ocean Bride at www.oceanbride.co.uk
For more information on Jacqui's work go to:
www.jmcsweeneyphotography.co.uk
www.jmcsweeneyphotography.co.uk/blog/blog
[email protected]
FACEBOOK
TWITTER
♥  You can see more Real Weddings featured on the Blog HERE  ♥