I was approached by Jo Davison of the Sheffield Star a few weeks ago about my wedding planning business, as she was writing a piece about alternative weddings. I was more than happy to go and meet with her to discuss the sort of thing I do.
Jo was lovely and we talked about all sorts……she seemed particularly interested in the gay wedding I planed at Sheffield pride back in June, for Bella and Lorna, so after tacking some more details about my background and my business I set up an interview with Jo, Bella and Lorna to get their take on the whole day.
Below is the artical she wrote…………..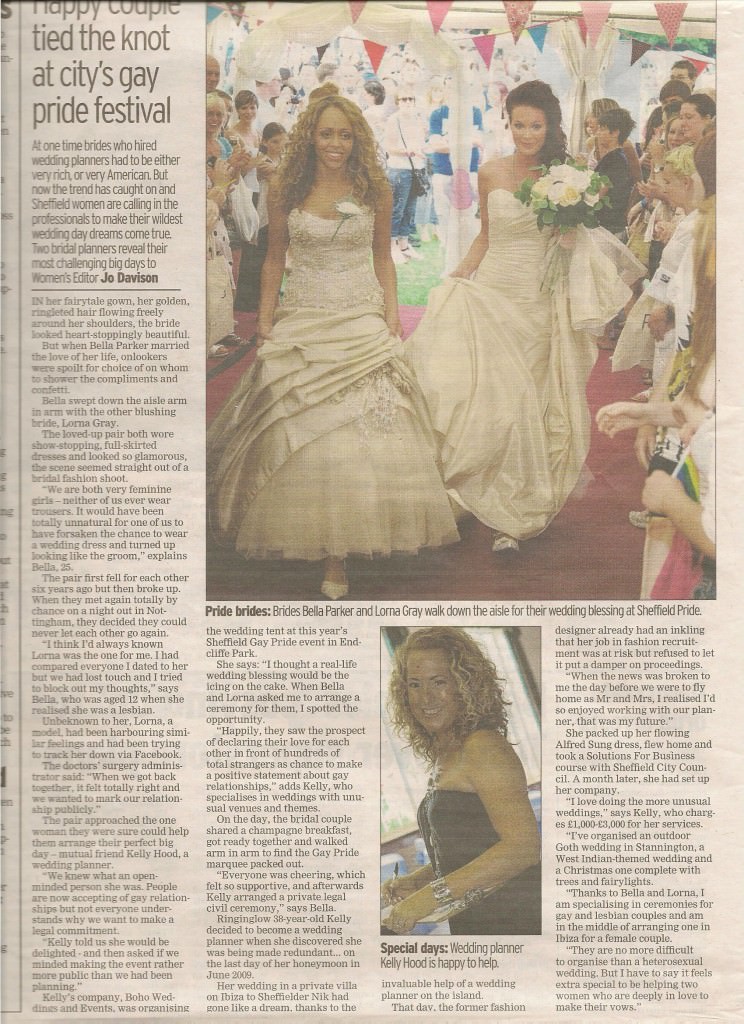 (Please note my prices don't start at £1,000 – £3,000 as stated in the article, they start at £35 and go up to any amount depending on the size and type of wedding)
For more info about my wedding services please go to:
www.bohoweddingsandevents.com