Today's wedding has been sent into me by the very lovely Sassy from Assassynation Photography. Sassy has been a regular on the blog since day dot, so it's great to see her here again with another amazing wedding, and what a wedding! It's full of fun, laughter and a whole lot of black, white and red! the groom is a big fan of American gangster films, so the whole wedding took on this theme.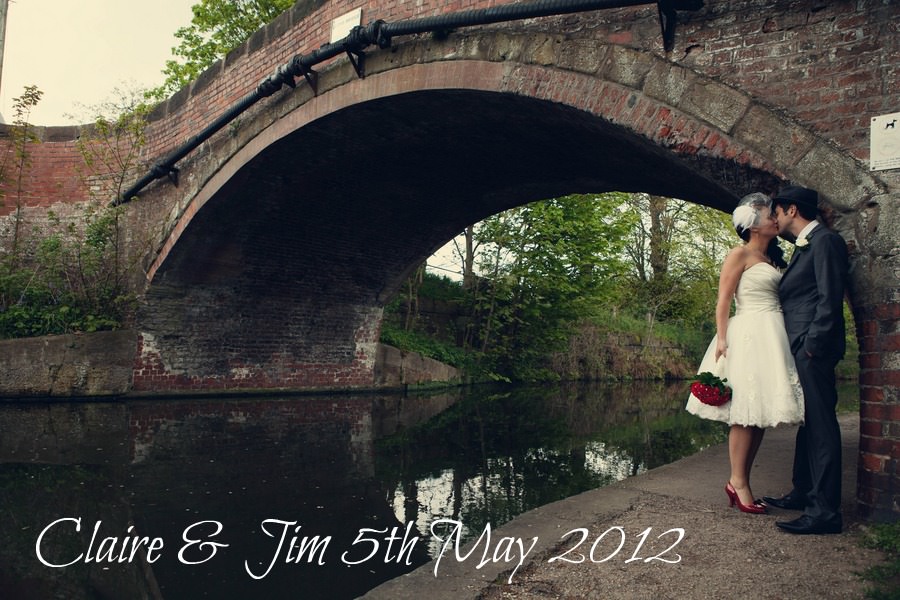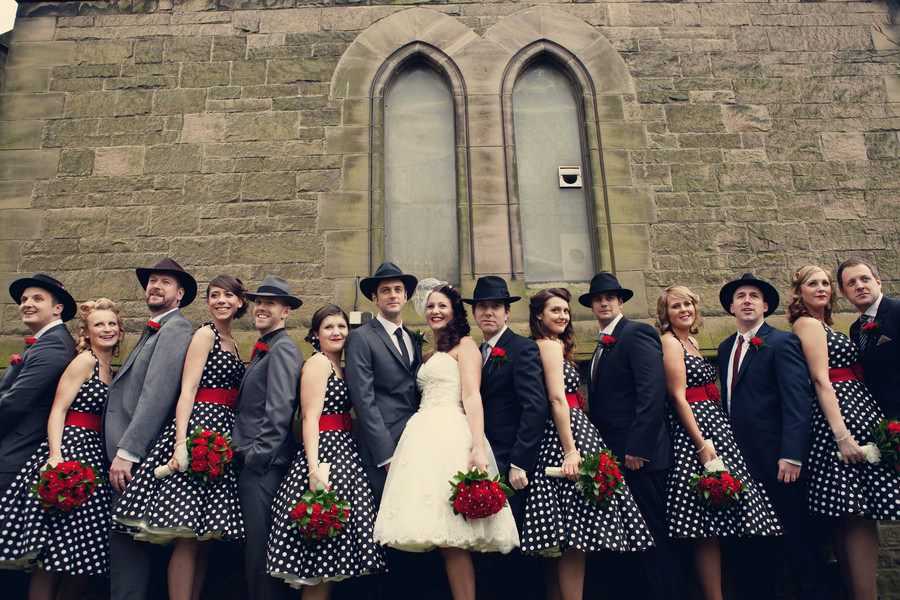 The lovely couple are Claire & Jim who were married on 5th May at St Peters Church in Cheshire with the reception at the The Bowdon Rooms. They had 100 guests in the day and another 60 in the evening. It took a year to plan. I love all the 50s details but I especially love the amazing outfits, Claire's dress is gorgeous as are the bridemaids dresses, I am LOVING the polka dots!
They describe their wedding as '1950's American Gangster meets black, white and red polka dots. Add a pinch of tradition and lots of fun!'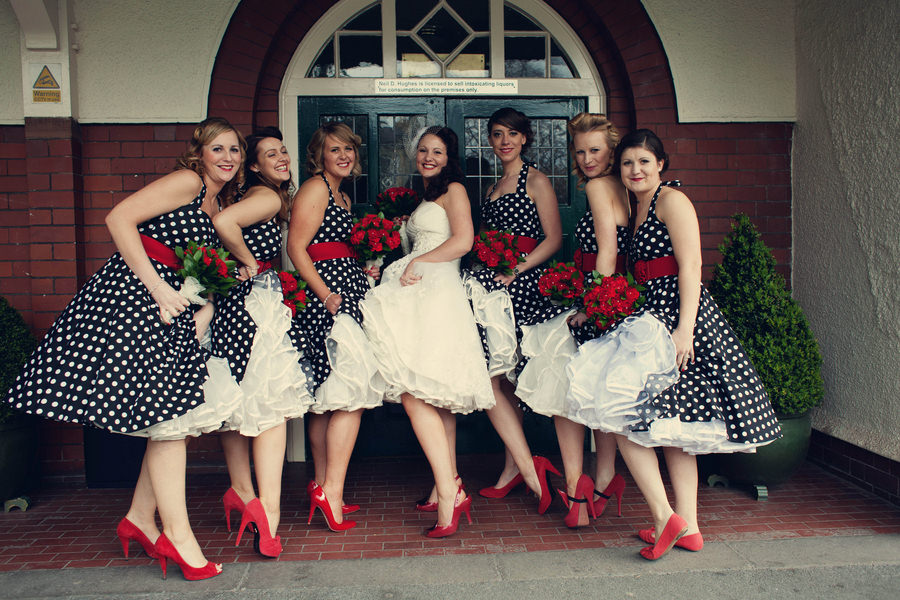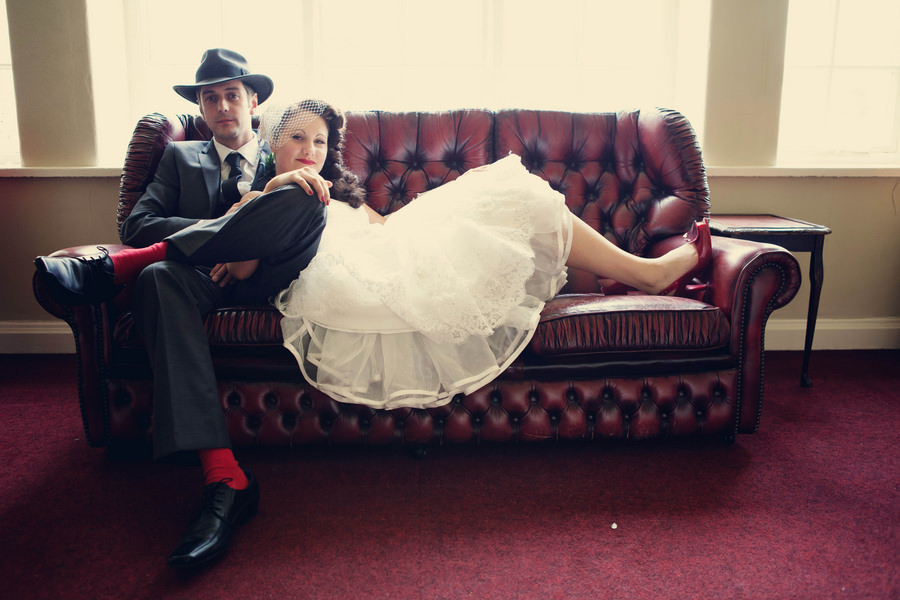 How they met
We met when we were backpacking around Australia. I'm originally from Leeds and Jim is from Manchester. We live about an hour and a half away from each other in the UK!
I was travelling with two friends from school. We were staying in a guesthouse in Bondi beach at the time. We had just come from Thailand and were skint. We were working in the local bars and restaurants earning more money for a trip up the east coast of Australia. Jim was there with his two friends from Uni. They had been travelling around Thailand and Malaysia and had headed to Australia after that. It was Christmas time and the house was buzzing with fun and excitement. Jim was a hot surfer dude … what can I say I am a sucker for the beach bum with a surf board!
His friends ended up heading back home and Jim's brother came out to join him travelling up the east coast. Me and the girls bought a VW camper and the boys bought a car. We were travelling at the same time up the east coast and kept meeting up. Then one day we got a call saying that the boy's car had blown up and they didn't have enough money to get it fixed. So the boys ended up hitching a ride with us girls.
The rest as they say is history………..
Jim and I ended up continuing our travels to New Zealand, Fiji, The Cook Islands and Tahiti with a stopover in LA on the way back.
We have now been together 8 and half years.
The proposal
I love the sea and the coast. Jim booked a romantic weekend away to Whistling Sand in Wales: just me, Jim & our dog – Molly.
We went for a walk down the beach. I couldn't understand why he insisted on carrying a backpack with him. Little did I know he had Champagne and an engagement ring in there!
He proposed on one knee on the beach. We drank champagne and watched the tide come in. It was perfect.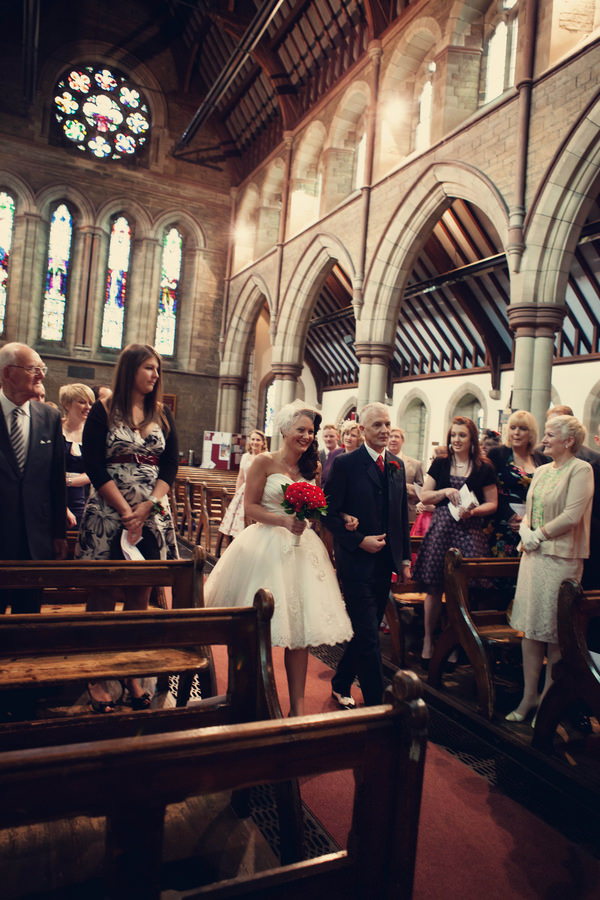 The Venue
We are really lucky to have a beautiful church just around the corner from where we live. The Father of the church is lovely – Father Michael. We're not very religious but the church means a lot to us. We live in a village that has a strong community feel.  St Peter's church is where some of Jim's family were laid to rest and it is also the church he went to with school as a child.
The Reception was at The Bowden Rooms, Cheshire.  It was perfect for us. We searched high and low for somewhere that really fitted with our 50's theme. We were looking for somewhere that wasn't as formal as a hotel or country manor, somewhere that was relaxing yet had glamour and a bit of quirkiness thrown in.
We found The Bowden Rooms. An Edwardian building built in 1905; it has remained largely untouched and boosts a 40 feet high arched ceiling with vintage chandeliers. It has a large sprung maple dance floor (which is so much fun to dance on – it literally bounces!) a mezzanine with a balcony and even a jazz club upstairs.
The staff members are warm and welcoming, they cannot do enough to help you. It was just perfect for Jim and I.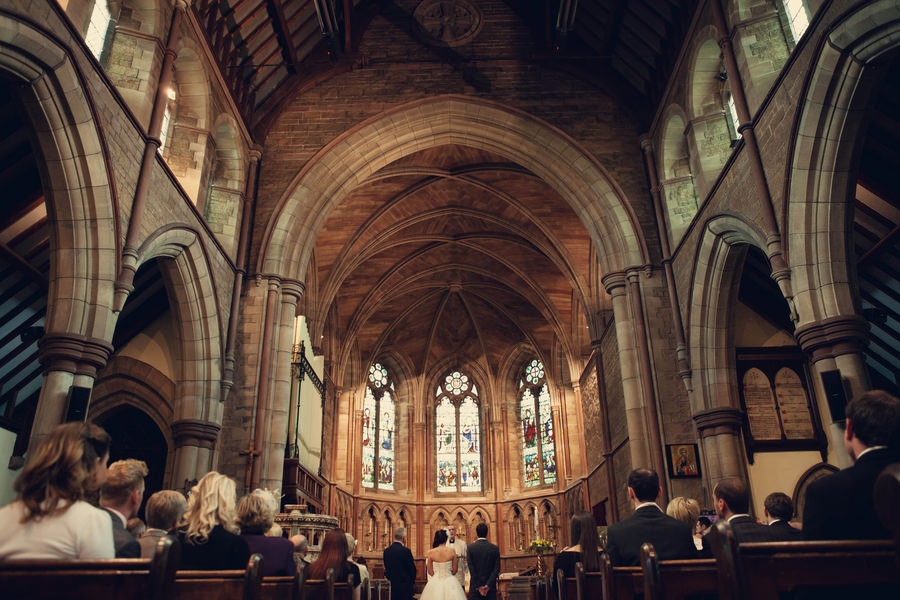 How did you choose your photographer
Have you seen Sassy's work? It's amazing!
I'm a graphic designer so creative visuals and photography are very close to my heart. Sassy specializes in vintage photography so she knew exactly what we wanted to achieve. Her work speaks for itself.
We wanted something a bit different, something fun. Above all we wanted a unique keepsake, pieces of artwork to keep forever.
Sassy delivered this and more. She is an extremely creative person with an amazing eye for photography.
We cannot recommend her enough.
The Dress
Me and Jim were on a budget. We paid for everything ourselves and we didn't have 20k to blow on one day. I also didn't want to spend thousands on a dress I would only wear once. I knew I wanted the short 1950's style dress and I was really lucky and found an online shop that sells short bridal dresses (and long ones, too).   The company is based in Cheshire. You can email and make an appointment to go see and try on the dresses. Mai the owner then alters the dress to your measurements. The shop isn't fancy. The price reflects that you're not paying for a lush showroom. My dress cost £200 and I love it. It's the best £200 I ever spent!
They also sell petticoats which were perfect for the look I was trying to achieve. The dresses don't feel cheap and are of a high quality.
I did make sure I still went to a fancy bridal shop with my mum and mother-in-law to have the posh 'bridal experience' so I wasn't missing out, then bought my dress online and saved myself the cash!
My shoes were Vivienne Westwood Melissa Lady Dragon – well you can't cut back on everything!
Anyway I managed to get them in the sale! Another one of my treasures, I thought they just gave my look a funky fun edge that fitted perfectly with my theme. Plus I can wear them again and not feel too bridal.
The suit and bridesmaids
Jim did treat himself to a new suit.
We are lucky to have a lot of friends and we also really wanted to get them involved in our big day.
We didn't have the budget to hire out suits plus we didn't want the boys to look that formal; we wanted their characters to come out in their outfits.
So Jim asked his 5 Ushers and 2 Best men to wear their own suits. We bought grey hats for the best men and they wore their black suits. Jim wore a grey suit with a black hat. We bought them all red socks and got them all matching button holes to tie them into the wedding party / theme.
I had six bridesmaids (like I say, we have a lot of close friends!). I managed to get the girl's dresses for a steal on Honeypie Boutique – £34.95 each.
The petticoats were from my dressmakers shop mentioned above. The girls decided to buy their own shoes. Again this was great as I wanted their personalities to come out again. Plus if the shoes were uncomfortable they only had themselves to blame! They did get a bit carried away and one of my girls bought 4 pairs of shoes, changing them as the night went one!
I struggled a little with the belts. I know I wanted something quite chunky and pillar box red, but it was difficult finding a style I liked. I eventually managed to find them after months of searching (I now own about five different coloured red belts!) on an online vintage shop based in Denmark.  They're really good and delivery was surprisingly fast.
Theme
1950's / Vintage.
We were also influenced by 1950's rock and roll music and American gangsters! Jim loves the Godfather and films of that era.
The colours were black, white and red with polka dots featuring highly too.
Food
We had a buffet. We didn't want the formality of a sit down meal.
The choices were a chicken curry, beef stifado and mushroom risotto, served with salads, rice, mash and a selection of breads.
We had profiteroles and cheesecake for desert.
The evening buffet was pizza, chips & salad!
Entertainment
We had an amazing 1950s band – Dominic Halpin and the Honey B's. They are a really good band and know how to get the party started.
Flowers
Red Carnations. I wanted a really vivid red colour for the look, so I picked carnations. Plus, they are in keeping with the 1950s gangster theme (as seen in the Godfather!)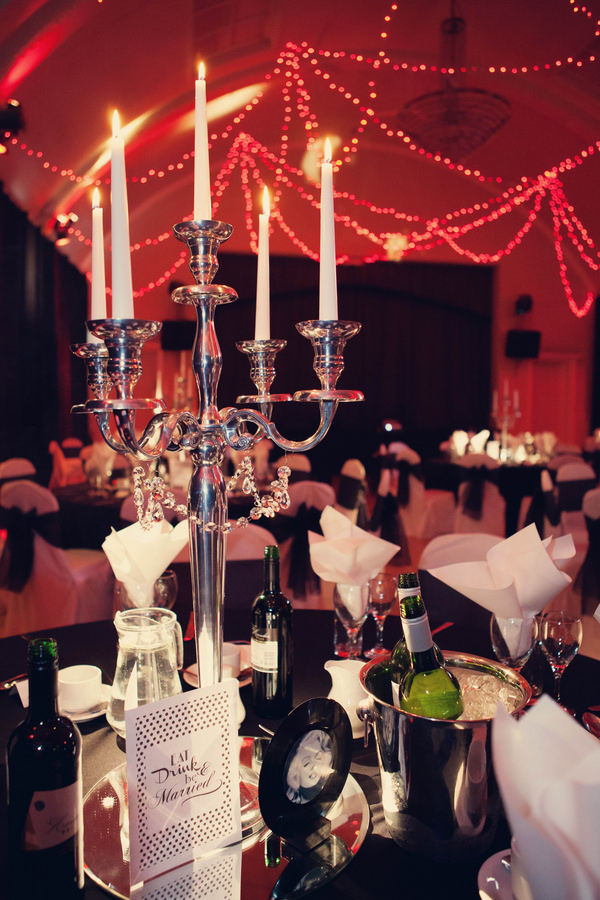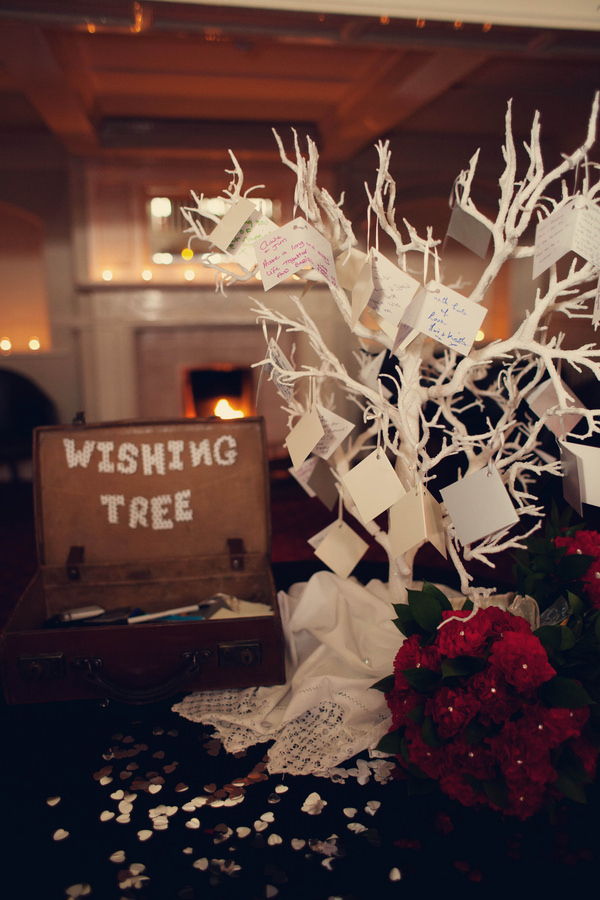 Decoration
For my centre pieces I had candelabras with beads hanging from the arms, sat on a round mirror. I found a really nice lady based in North Wales. She offers high quality products and a really good service for a very reasonable price. She was even as kind enough to come and set them all up at the venue in person.
For the table numbers and table plan, I collected some old records (the smaller ones).
As mentioned I'm a graphic designer so a fellow designer and I made the artwork for the centres.
We named the tables by famous 50's icons. We wrapped small fact and figures about the person around the record edge of the record, placing the table plan in side along with the icons pic.  I bought an old frame off EBay and sprayed in black. My hubster tacked on some white plywood and stuck the records on using double sided tape. I think it worked well and again very in keeping with the 1950's rock n roll feel.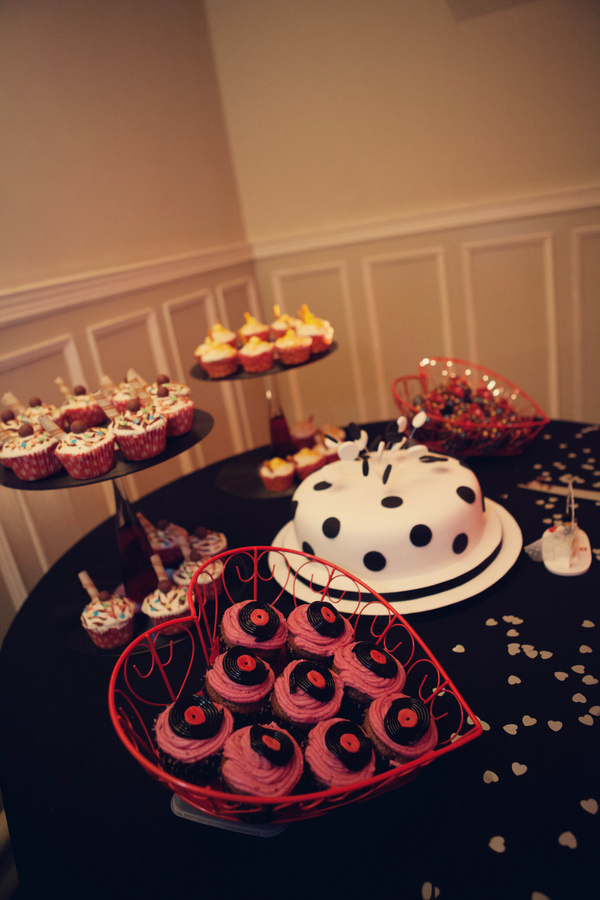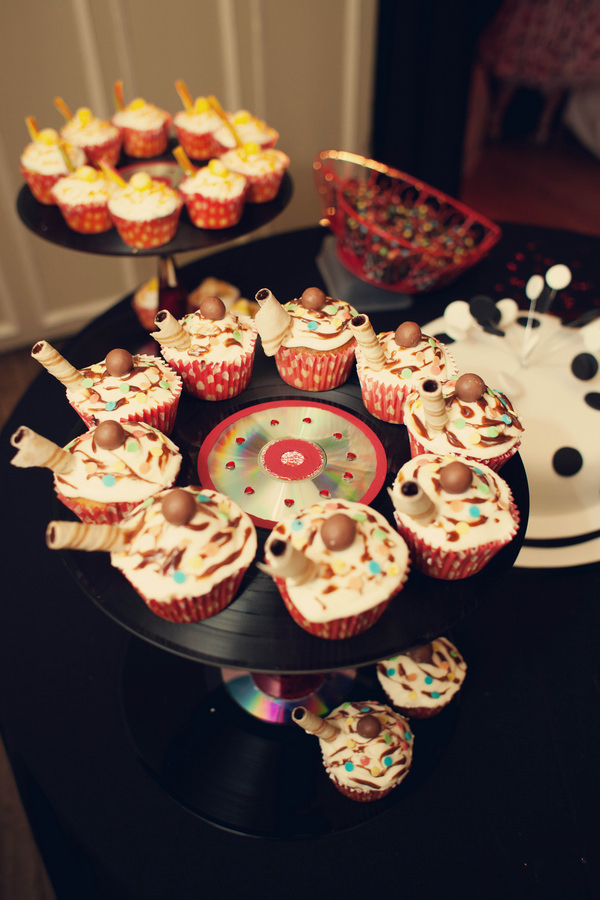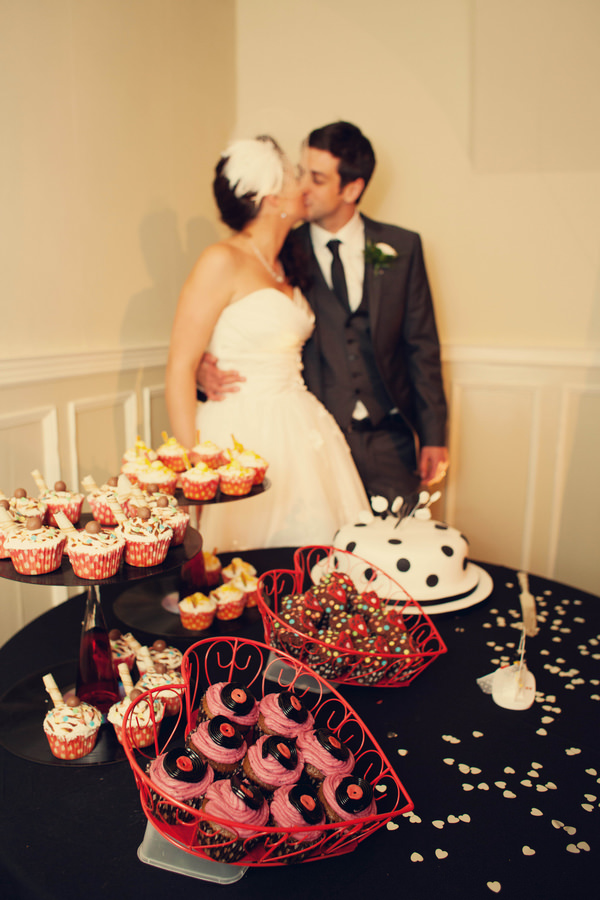 Personal Touches
There were a few nice touches.
One of the other ones I haven't mentioned yet was my sister and one of my bridesmaids made our wedding cake and cupcakes – they were yummy! So many people asked me where I had bought them from!
The cake stands were made out of old records and there were mini records made from liquorice on some of the cupcakes. A larger polka dot cake ensured that the wedding theme continued. What was also really nice about the cakes was that they were a surprise. We knew they were baking something but not how much effort they were going to go to. Amazing.
Special moments
The Best man speeches. One of the best men works for a large British television company. He produced one of the best videos ever – he'd secretly interviewed our parents and family and even gone to my home in Leeds. He lives in London! We really didn't see that one coming. Jim's brother was hilarious in the video, making out that when I met him I had a look on my face that said I had chosen the wrong brother and all this. So funny.
Another highlight was when the band unexpectedly called me up on stage to shake my maracas along to one of the songs! Lots of people thought it was planned but it really wasn't!
I just went with the flow (plus the bubbly was in full swing by this point!)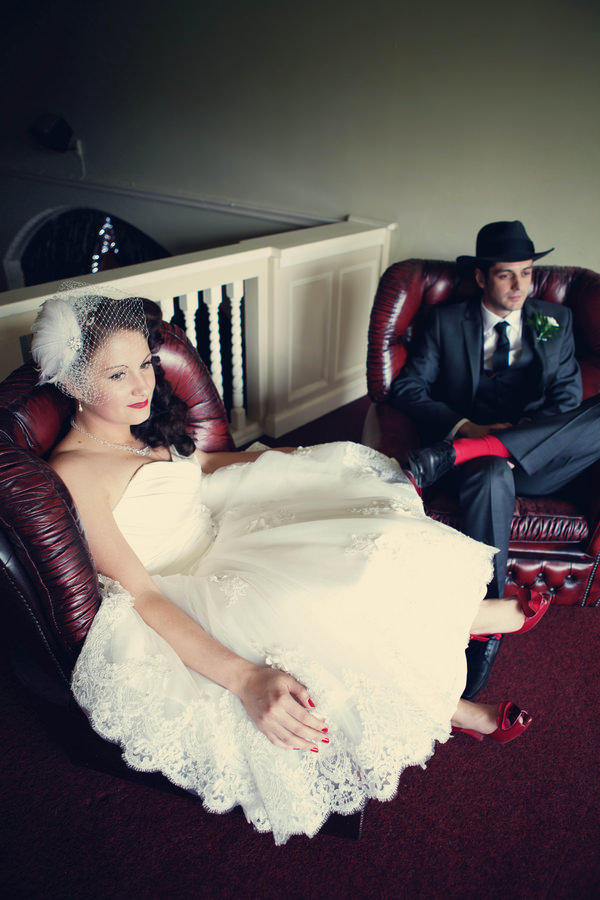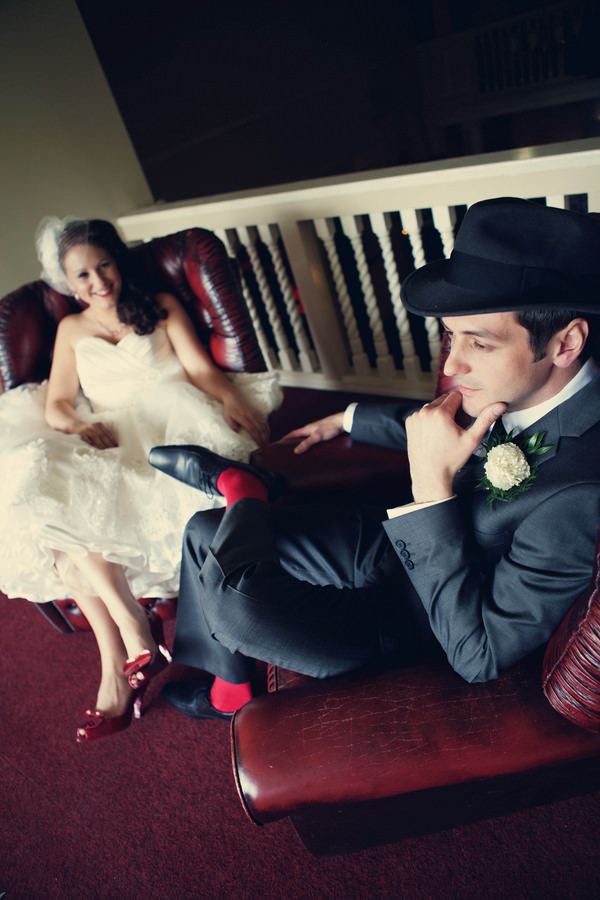 Planning Advice
Don't lose sight of why you're getting married. I see so many couples stressing about their wedding wanting to get it perfect. Just keep reminding yourself why you're doing it and how lucky you are to have found your soul mate. The rest really doesn't matter if something doesn't go to plan.
The most important bit – is to have some fun!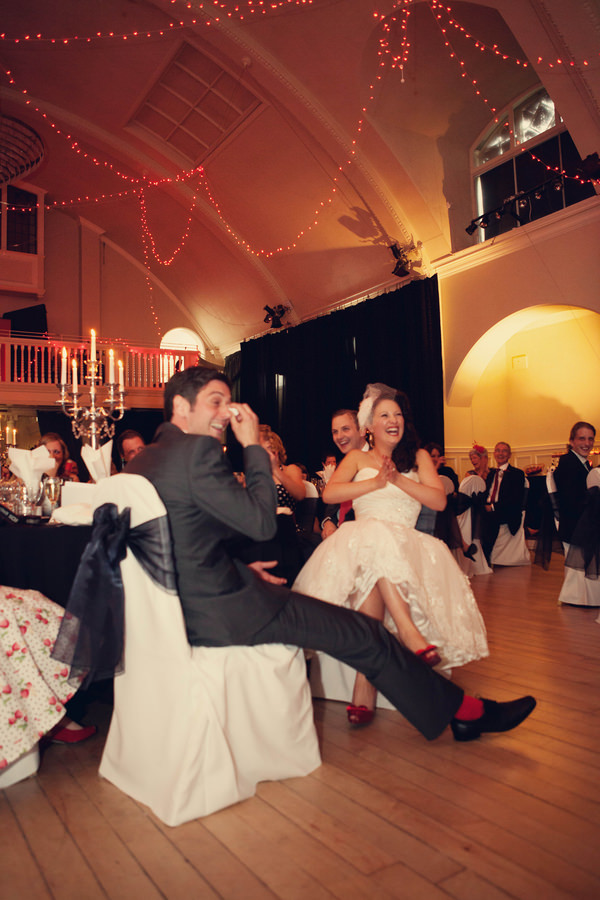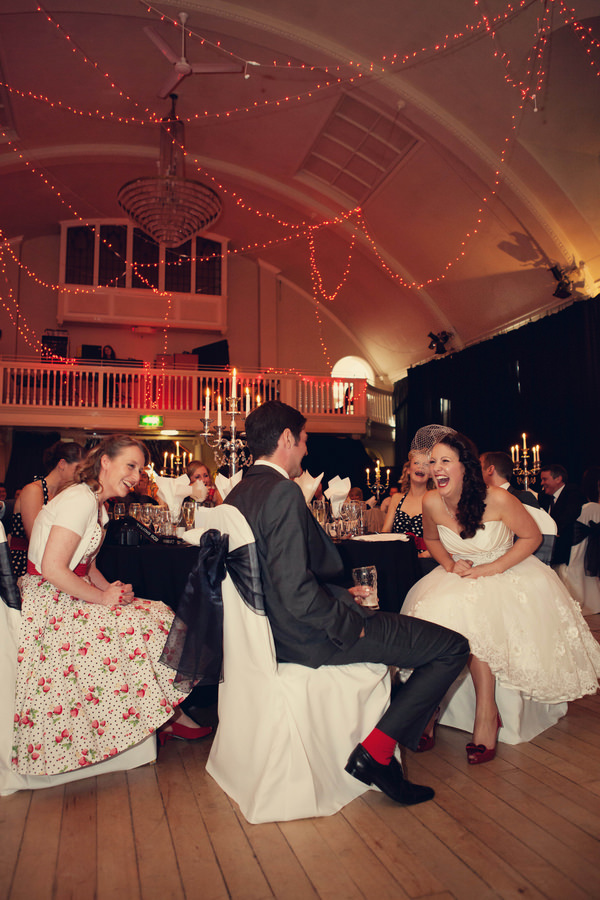 Biggest surprise
I'm not sure really. All of it!
I did surprise myself. Jim was very emotional all day and I just couldn't stop smiling.
People tell you it is the best day ever but it really, really is!
Supplier Shout Outs
For more information on Sassy's work go to:
www.assassynation.co.uk
[email protected]
Sassy on FACEBOOK
Sassy on TWITTER
07968948114