On 3rd June Nik and I held a Birthday Party for our joint 70th Birthday! and today I am very excitted as I get to share with you those photos, thanks to the very talented Jess Petrie!
Nik was 30 on 2nd June and I was 40 on 7th March. As we had such a small wedding (only 35 guests) we decided that we wanted to get all our friends and family together to celebrate 2 monuments birthdays. I didn't really celebrate my 30th many years ago, so I wanted to make a bit of a big deal about my 40th.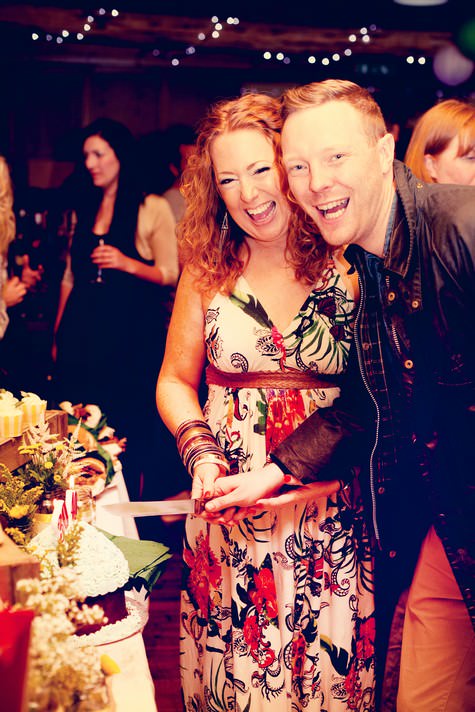 We decided straight away on the venue, in fact it was the venue that dictated to us the date of the party, as they only had limited dates available! Woodland countryside centre is literally just up the road from out house, I have done weddings their before and have more booked there this year and next. The date coincided with the Jubilee weekend and Nik's sister's wedding, so we thought it would be a great weekend to do it as lots for his family and friends would already be in Sheffield so a double celebration.
With the venue as it is a rustic barn with its own garden we decided that we would do a day to night party, instead of just an evening do, and make the most of the outside space. As pretty much all of our friends have children or are pregnant we thought it would be more convenient for everyone if we made it as family friendly as possible, so off I went with my planning head on to create a family friendly, rustic, garden party Birthday Party!
4 months later our guests were invited, I had completed umpteen DIY projects, decorations chosen, garden games bought, bouncy castle hired, catering and bar booked, DJ and sound equipment sorted………The party was ready, and Nik and I were certainly ready to let our hair down!
I have to admit there were time when Nik told me he thought I was planning a wedding, it's hard as wedding planner not to think too much about every last detail, but I had to keep reminding myself that it was a birthday party and NOT a wedding. I had the words ringing in my head every time I went online to get more straws or more pegs for the photobooth…………I found it soooo hard not to go over the top!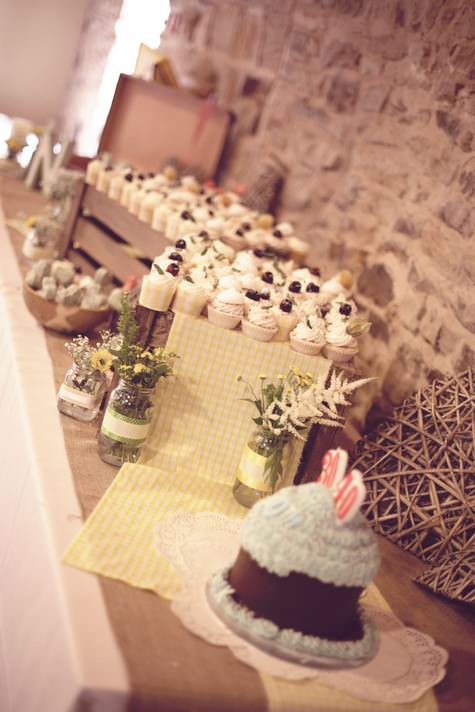 The day of the party it chucked it down with rain, not just a little shower it was properly torrential! Not ideal when we had planned a summer garden party! The hay bales had been ordered, and already put out in the garden the day before, the fire pit was ready to roll, the decorations for the trees, the paper bag lanterns for the garden…..but instead they all had to be forgotten. Instead we went out and bought a gazebo, and borrowed a few from friends so their would be some sort of shelter outside for smokers and people going to get their food.
I have to admit Nik and I were pretty stressed before the party, the rain really did throw a spanner in the works, I just kept thinking about the garden games we had bought, the bouncy castle we had hired, the hay bales getting wet……but there was nothing we could do!
However the rain didn't matter, our guests turned up and the kids still played on the bouncy castle, we brought the giant garden games inside and put the space hoppers on the dance floor.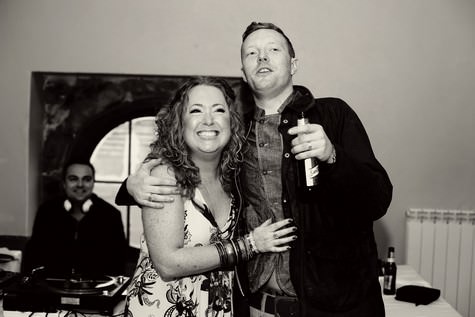 The most important thing was our friends and family were all with us, friends I'd not seen for 10 years were there, my Mum even came from Cornwall! It was so lovely to see our guests having a good time and we really appreciate everyone who made the effort to come, especially as many travelled such a long way! It was quite overwhelming with so many people there from so many circles of friends, trying to make sure we spoke to everyone. Someone quoted 'You talk to everyone but say nothing' and it's true, with so many people to talk to it's hard to have a proper chat with everyone! (Especially when I had drunk so many of the welcome cocktails in the first hour!) But I loved every minute of it!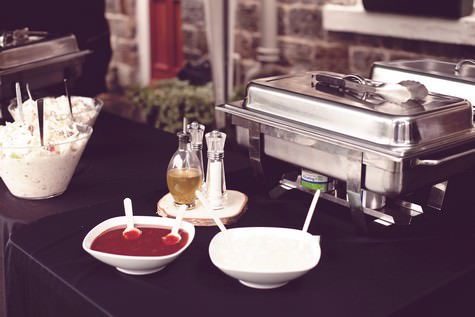 The cocktails, the photo booth, the space hoppers, the amazing hog roast, the equally amazing cupcakes, the music, the dancing, and being with so many of my friends all at one time!……………THANK YOU to everyone who came, we love you all!
The Suppliers that made it happen:
Venue

– Woodlane Countryside Centre  – fabulous DIY venue, but get in quick as they book up freally fast!

Photography

– Jess Petrie – Did an amazing job, I can nto thank you enough

Hog Roast

– Simply Divine – What can I say, our guests were impressed! We had SO many comments about how good the food was!

Cakes

– Victoria Made – OMG Victoria's cup cakes and cake pops were AMAZING!

Bar

– Liquid Spirit – Very accomadating and flexable

Bouncy Castle

– Sheffield Bouncy Castle Hire – Fantastic very flexable adn even put the bouncy castle upin the pouring rain

DJ Equipment and sound System

– Saeif Sounds  – very accomading and flexable service

DJs

– Rich Williams, James Worral, Patrick James – THE best DJs in Sheffield, thank you for keeping me dancing all night!

Inviations

– Bimbo Designs – fast work and creative designs, great value for money

Hay Bales

– Green Directions – thanks again Mark, your a star!

White Table Linen

– Firefly Weddings – Great service
♥  Come back later and I will be sharing with you some of my DIY Party Projects.
For information on Jess's Photography work go to:
www.jesspetrie.com
[email protected]
TWITTER
LINKEDIN
FLICKR
07581209794