I have a real treat for you this afternoon in the form of some stunning photography, courtesy of Claire Penn from Claire Penn Photography. I came across Claire's work a few months a go and loved it instantly, she has a feminine style mixed with a bit of the whimsical, a bit of vintage and a bit of the modern and the contemporary! Along with her gorgeous photography style, Claire is a lovely lady who I have got to know well over th last few months, she would be an amazing asset to any wedding!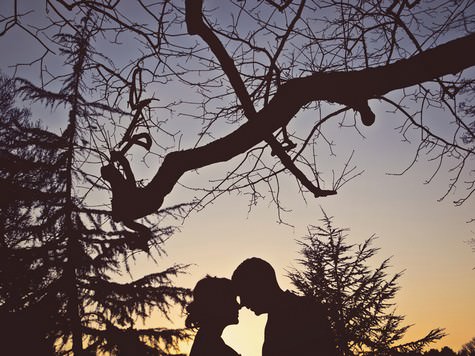 I have asked Claire a few questions so you can get to know her better and asked her to choose a few of her favorite images!
'I'm a northern lass who loves all things turquoise, strong coffee, Polaroids and gin. I have a cat called Geoffrey, a job I adore and a husband I don't deserve.'
What made you start your business?
Ok… honestly – a combination of my love for photography and for meeting people… but also the less romantic answer… the need to have a Plan B following redundancy. Of course what started out as the back-up plan soon became the dream and I knew deep down it was ALL I wanted to do.
My Dad is a keen photographer and I used to help him in the darkroom, so I think it was always going to happen but I fell in love with photography properly… you know… hook line and sinker… on my honeymoon just over 4 years ago in Venice. I came home, sold my wedding dress and used the money to buy my first dSLR.
I started a couple of years ago… I worked the day job in Marketing and built the photography business at evenings/weekends, I then got made redundant again in January and decided to take a leap of faith and just go for it. Its early days still and I miss my old regular salary (!) but I'm blessed to be busy and I've never been happier.
I'm based in Chester (nope, nothing like Hollyoaks) and I cover the whole country as well as doing destination weddings. In June alone I will be shooting weddings in Liverpool, Ascot, southern Spain and Derbyshire!
Photography style
This is always a tricky one for me because there are so many words in this industry that are just thrown around. I would say my style is just relaxed and natural… I aim to capture things in a creative documentary style throughout the day but I also do some very loosely 'directed' shots when it comes to the bride & groom portraits. I never keep the couple for more than 30 minutes though (unless they ask) and the rest of the time I'm just looking to tell the story of the day as it unfolds. I'm really big on natural light and 'real' photos ultimately so no forced smiles or fake set ups. My finished work does tend to have a vintage style and that's something that has evolved naturally, I guess because it's something I love.
Biggest achievement so far
Ooohh – tough one! So much has happened that if you'd told me 10 years ago that I would be a full time wedding photographer, I would have laughed! I think right at this moment I have to say it's being booked to shoot a wedding in New York. To know that there are so many talented American photographers over there – but someone has asked me to record their day – well, that's a huge personal achievement.
What makes you different to your competitors?
Well many photographers' styles are so unique it comes down to that ultimately… and then personal taste… if the clients love what I do and how I do it, then that's what matters most to me. I do get enquiries from couples occasionally and I know instantly that I'm not right for them. So I tell them and I recommend other great photographers who I feel will be a good fit. Obviously I have to earn a living, but I also have to know that my style is right before a couple book. I then ensure that the end result is something they are going to treasure. I make sure that my couples know from the outset that their wedding is going to be as important to me as it is to them!
What do you enjoy most about your job?
Lots of things! I consider myself so lucky to be working every day, doing something that I love. I meet so many different, interesting and lovely people. I create beautiful images that people pay for. And I get to travel – Spain in a few weeks, the beautiful Pembrokeshire Coast, London, New York for 'that' wedding in September and at the end of the year a weekend workshop with some of the world's most talented female photographers in Venice… the place that fired my obsession in the first place. To say I'm excited is a bit of an understatement…
Pricing structure
I offer one package with coverage for the entire day, that's £1495. I tell the whole story, start to finish, documenting as much as I can along the way! I include an engagement shoot if the couple want it… that can a big styled affair on a particular theme that's close to the couple's heart or a simple shoot somewhere that holds special meaning to the couple. Ultimately it's an opportunity for us to get to know one another before the wedding and get the couple relaxed in front of the camera. Then there's an online gallery included for couples to share with friends and family and finally a disc of all high res, print ready images, fully edited in my signature style. A range of beautiful luxury albums and parent albums are also available.
For more information on Claire's work go to
Website: www.clairepennphotography.com
Blog: www.clairepenn.com
Email: [email protected]
FACEBOOK
TWITTER
Phone: 07729 282519
* This is a sponsored Post*