I love it when I find new venues to recommend to my brides and grooms, especially when those venues offer something completely different.
Whirlow Hall Farm in Sheffield is one of those venues and since I went up to meet with them a few months ago I have built up a great relationship with them.
I am proud to say that I am now their on sight wedding planner, if someone wishes to book a wedding planner for the day.

Whirlow Hall Farm Trust was founded in 1979 as an educational trust working with inner city children and young people with special needs or disabilities. Since that date, over 250,000 children have visited Whirlow on a daily or residential basis.
Whirlow Hall Farm is a working farm, it has a huge variety of animals and when I went up their last I was lucky enough to feed the little baby orphan piglets………so incredibly cute!!
The farm is run through charitable donations and often has it's own events organised by the events team to raise money. It is from this idea that the weddings came.
The farm holds weddings for 3 – 4 months of the year June through to September. The reason for this is because most of the weddings are held in the lambing barn, which for most of the year is actually filled with lambs!!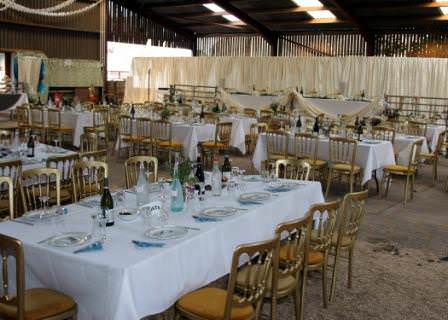 There is also the option of holding the reception or ceremony in another part of the farm just across from the lambing barn is the Hall garden, this is a lovely private area of the farm which is a flat piece of land surrounded by trees, which make up it's own secret garden, loads of scope for decoration!……lanterns, bunting, paper pom poms! the choices are endless.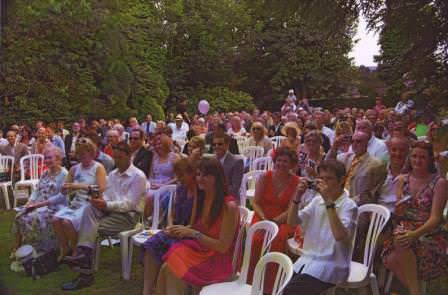 If you want a much larger area there is the show field, with this you can hire your own marquee and have as many or as little people attend your wedding as you wish.
Guests can meet for cocktails and canapes in the farms courtyard, which also holds the farm shop.
There are so many options when hiring the farm, the only limitations really are your own imagination! If you want your guest to stay the night then the show field is open for camping, while the farm also has rooms for hire for a minimum of 2 nights, so something for everyone!
It also has a few added extras for the day itself, Tractor rides and farm tours can be booked as an extra!
The farm isn't licensed though to hold civil ceremonies so you would need to get legally married in a church or a licensed building and hold a non religious blessing or just the reception at the farm
The farm really is the perfect place if you are looking for something different, there is so much scope for you to use your imagination, so many ideas you can come up with, it really is a blank canvas for you to work with!
For more information about the farm and it's weddings go to:
www.whirlowhallfarm.co.uk 
[email protected]
0114 2352678
Whirlow Hall Farm Trust, Whirlow Lane, Sheffield, S11 9QF