Today I bring you a pre wedding shoot from one of my favorite (although I'm really not meant to have favorites) photographers James Melia. James has a very distinctive style, it is very natural, and he always brings a creative element into his compositions. I have featured his work before on the blog and it has always been well received by you, so I'm sure you will love this set of photos as much!
It's the pre wedding shoot of Abbey and Ryan who are getting married this September. The shoot sees them in not so sunny Scarborough, in minus one degrees, there is even snow in the shots with the beach huts! I love how natural these two are in front of the camera, and I think James really captures the bitterly cold day perfectly with the bright multi coloured tones of the beach huts and the arcades mixed with the dull, grey skys and dark beach.
I wish Abbey and Ryan all the best with their wedding, it sounds AMAZING!! Abbey I am loving the heart theme! I'm sure you have had a lot of fun planning it, I can't wait to see the photos!
How they met
Me and Ryan briefly dated at college ten years ago but lost touch after we broke up and i moved away to London for uni. Ryan says he always saw me as the one who got away. Then ten years on, both single again after bumping into each other a few times over the years but both in relationships with other people, we went on our first date again and have been inseparable ever since.
The Proposal
Ryan picked me up on the Friday from work as he usually does, telling me he was taking me home for me to quickly pack a bag because he was whisking me away for the weekend for valentine's day. it was a total surprise he'd given no clues whatsoever that we were doing anything that weekend.I literally had no idea where we was going all the way there he wouldn't tell me. But eventually he pulled up in front of a beautiful little cottage in the Dales. It was so cute. After a lovely weekend of long walks and pub lunches and cosy nights in front of the fire it came to the last evening and I was getting ready for a meal out for our last night. Ryan was really impatient and pacing up and down the stairs asking me every 5 seconds how long I was going to be but I still never twigged, eventually I came downstairs to the lounge completely covered in candles and Ryan teary eyed on one knee in front of the fire. It was so beautiful and so unexpected, it was perfect.
The Shoot
We met james at a wedding fair last year he approached me and Ryan about doing a couples shoot with him, and as we hadn't found a photographer we liked yet for the wedding I had a look at his website when we got home and completely fell in love with his style. We booked him straight away, so really James found us.
Over the past year James has become a bit more like a friend than just our photographer and we've already done a couple of shoots last year. So we decided for our pre wedding shoot it needed to be somewhere a bit different and as I love the seaside and fish and chips it seemed like a good idea at the time. It was minus 1 degrees on the day though and absolutely freezing so we had a very grumpy groom to be on our hands. But it's always a laugh with James and Jo so it was a nice day.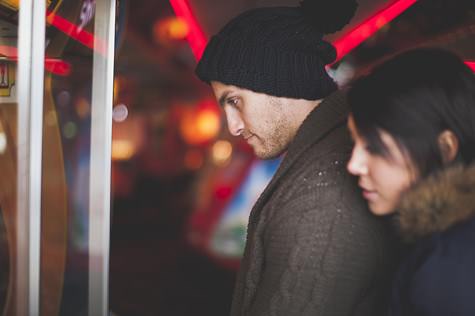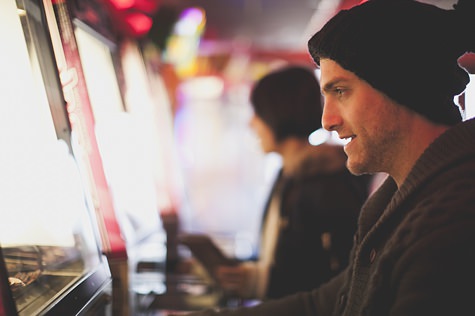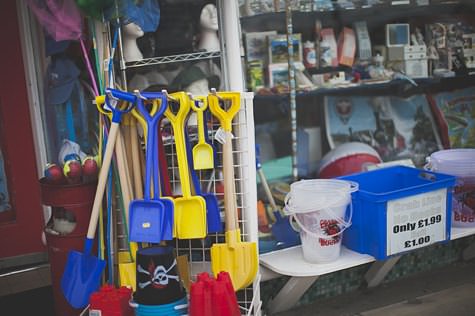 The Wedding
We are getting married at York maze on 8th September, we both wanted a really informal wedding and I chose the Melissa heart shoes because I have hearts all over my house I'm obsessed, so I ended up styling the whole wedding around my heart shoes. We've got heart confetti, 100 red heart balloons to release on the day ,even the sugar cubes have hearts on them! there's going to be a funfair, hundreds of meters of festoon lighting, a candlelit ceremony in the barn and a tipi for an after party around the campfire with sparklers…we're all camping on the wedding night and I'm setting up a honeymoon bell tent for me and Ryan. it's going to be amazing and we can't wait. x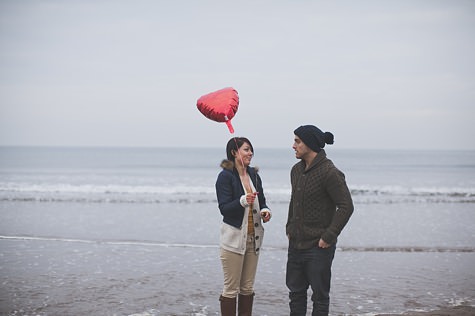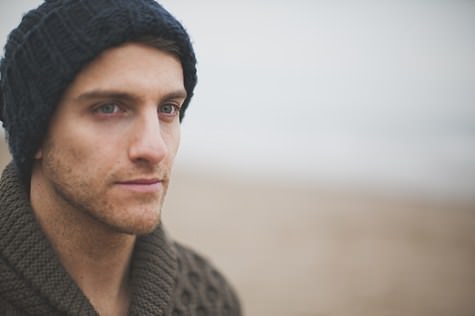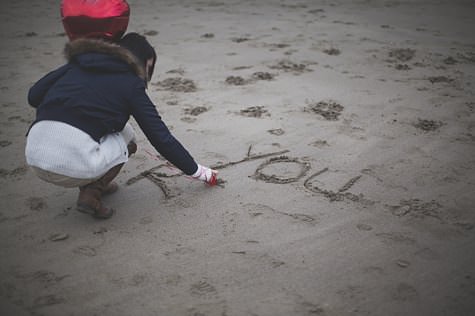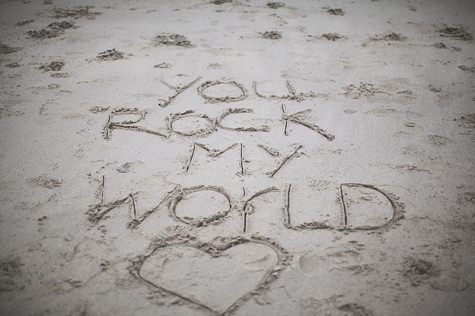 Thanks to Jo Bilham  for the make up www.jobilham.co.uk

For more information on James go to:
www.jamesmeliaphoto.com
[email protected]
TWIITER
FACEBOOK

[jprel]