Today I have something a bit different for you it's a styled shoot in celebration of The Queens Jubilee this bank holiday weekend. The shoot was put together by Kelly and Colette at All Wrapped Up and shot by the amazing James Melia.
The concept to the shoot is a simple one but it is has been perfectly executed by a great team and a very brave model! The first images are beautifully shot while the second half of the shoot is more fun and is certainly unique!
Here are a few words from Kelly and Colette about how the shoot came about…………
Ever since I started planning weddings and looking at pretty dresses there has always been this thing at the back of my mind…… in fact even before that, since being young I've always wanted to see something really pretty with literally paint all over it! It's a hard thing to balance; you don't want to disrespect anyone by actually trashing a dress they have designed.
Then after speaking to the lovely Charlotte Balbier one day in general conversation about a shoot I'd love to do she offered me one of her lovely creations to use, after checking at least 10 times that she was 100% sure she didn't mind me literally destroying a dress we went ahead with the shoot!!
It started off at first quiet complex, jubilee themed, flowers, cakes, accessories table setups, baseball bats, then after taking a step back I quickly began to realise the main feature of the shoot was that I wanted to rebel against the Jubilee in a respectful and fun way, not just destroy for destroying sake, less fuss – more fun. And unlike most shoots, the general idea was for it not to be a 8 hour marathon! We had Rosie to model, and the dress, so after being in contact with James (Melia) and Nita (Malata) and that was all we needed!
After a few carefully selected props (ok a few tubs of paint, a LOVE umbrella and a wonderful hair fascinator from Bink of Pearls and Swine) we all met up one Sunday morning and got to it.
3 hours later we were done, laughing and trying to undress and clean off Rosie on top of a bridge! Importantly we had fun, Rosie looks amazing in the dress and the location worked perfectly!
Big thanks to everyone involved, already so many ideas in the pipeline for future projects together which will be just as fun!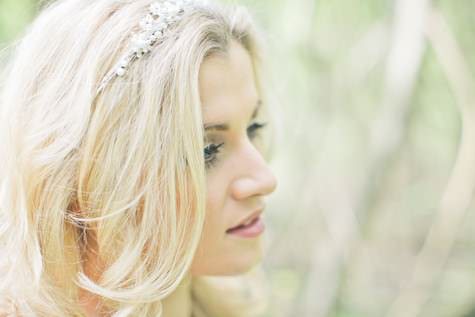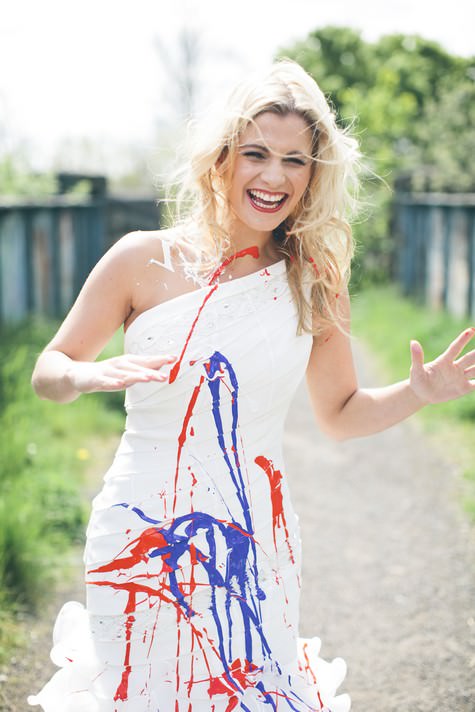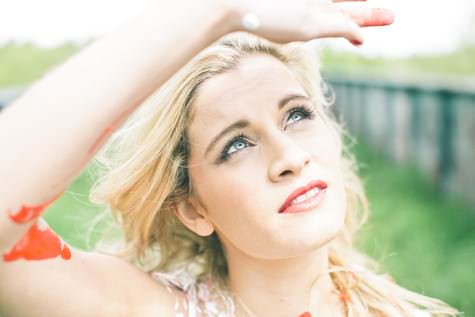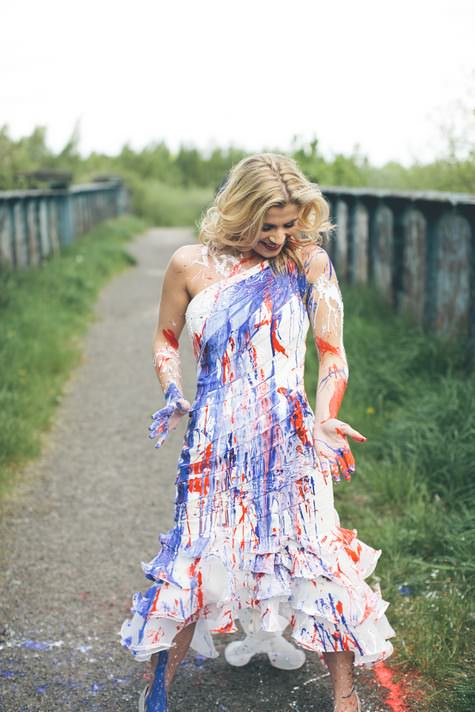 The people who made the shoot possible
Shoot by All wrapped up events
Photos by James Melia
Makeup by Silk Makeup
Model Rosie Jenkins
Union Jack head piece by Pearls & Swine
Dress by Charlotte Balbier
For more information on James go to:
www.jamesmeliaphoto.com
[email protected]
TWIITER
FACEBOOK