Welcome back to the Blog and a HUGE Happy New year to you all! I hope you all had a fabulous Christmas break, and that you are all charged up for 2012! If you are newly engaged and finding the blog for the first time then congratulations and welcome! I hope my little space of wedding fabulousness can help you on your wedding planning journey!
If you are a regular to the blog then you thank you for baring with me over the Christmas period, I haven't been blogging at all and decided that as 2011 was such a full on year I needed to take a bit of time off over Christmas to relax, spend some time with my friends and family and come back this year fully charged and ready to hit 2012 with a bang!
(image source)
But I'm back now and ready to fill your days with lost of gorgeous weddings, styled shoots, wedding ideas, planning advice, DIY ideas, supplier info, discussions and anything else wedding related!
2011 was very kind to me I got to take Boho Weddings, both the planning side of things and the blog to a whole new level, I am incredibly proud of what I have achieved and so very very thankful to everyone who helped me get to where I am.
I thought I would share with you the top 5 most viewed posts of 2011, surprisingly there is only 1 real wedding in the top 5, the others are ideas and inspirations posts. (image credits can be found on each post)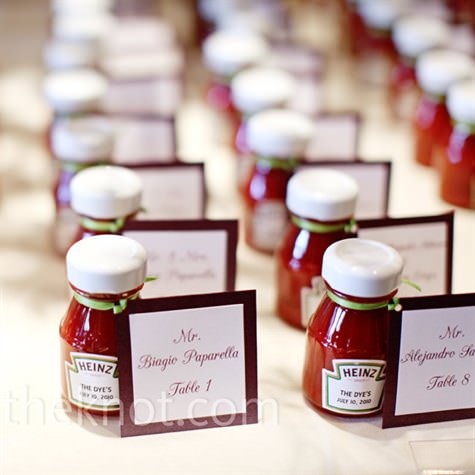 2012 I'm sure will be full of amazing things as well, but the Christmas break has given me time to reflect and to take stock of every aspect of my life and to put a whole load of things into perspective. I have a whole heap of hopes and aspirations for Boho Weddings, new projects, new ideas…….most of which I will keep to myself for the time being, things that I'm sure in time will happen, but I have to say that 2012 is also going to include a lot more personal goals.
For those of you who are reading this who are self-employed you will know that running a small business is hard work, instead of a 40 hour week we work an 80 hour week at best, sometimes 100 hours, many evenings spent working into the small hours trying to make deadlines and making sure that our brides are happy at all times. This is fine and something that is part and parcel of working for yourself BUT after a while takes it takes a toll on your personal life. So this year I plan to try my hardest at working on this and getting a better work life balance!
This year brings many personal landmarks, I turn 40, my Husband Nik turns 30, my sister in law gets married, as do many of mine and Nik's friends and the world and his wife seem to be expecting babies!
Here are my hopes and aspirations for 2012
Keep creating fabulous weddings for my brides and keep supplying them with first class service.
Keep the Blog up to date, and forward thinking in it's outlook
Keep building up both the planning and the blog so they make a good living for myself and offers me the flexibility I started it for
Keep at least one evening in the week free to spend with Nik, no computer, no work!
Finish work at a decent time, and I mean 9pm/10pm instead of 1am/2am this means me working smarter and managing my time better, this means more relaxation and more time with Nik.
Make more effort to see my friends, and make more time to call them
Call my mum! I can go weeks without talking to her, which just isn't good enough!
Finish my office, I still have lost of DIY projects to get done
Plan the perfect birthday party for mine and Nik's 30th and 40th, the venue is booked for the 3rd June, no I just need to get the other stuff sorted!
Try my best at a hobby, this may be over ambitious but I'd love to learn how to take a decent picture, I'd also like to get my sewing machine out and start to design and dress make again, I used to do this for a living and I do miss it, especially when I can't find anything in the shops!
But I guess the main thing I want to achieve this year is to start a family. It's not something I have talked before as I don't feel my wedding blog is the suitable place to discuss such things BUT Nik and I have been trying for a baby for quite some time now and so far we haven't been blessed. I'm hoping that by tacking things a bit more easily at work, and by putting it out there and telling the universe that it may just happen for us. We have been married for 2 and half years now and I'm 40 in 2 months time, so my main wish is that this happens for us sooner rather than later!
I don't want any of my brides to worry that I won't be able to do my job properly, if/when it happens. I want to reassure them that they will be looked after with my 100% attention…….but I just think that instead of hiding the fact from people and telling the world outright that a bit more positive thinking may get us the baby we wish for!
Nik will make an amazing father, he is an absolute natural!…me on the other hand I'm not quite so confident about, but at the moment I'm just concentrating on getting pregnant! This year brings lots of hospital visits to see our consultant and me looking after myself a lot more and drinking a lot less!
So fingers crossed it will happen.
In the mean time I will be working on making Boho Weddings bigger and better, I have lots of ideas and lots of people I want to work with this year. The Blog will keep on developing and I have lots of new services to add to the wedding planning side fo things. All of which I will be sharing with you in the next few months.
So that's me……….I'd love to know what your wishes are for 2012? Please feel free to leave a comment and let me know your thoughts, your aspirations and your goals for the year!
Big Boho Love
Kelly xx