Hello you lovely lot and welcome to another Sunday of Boho's best Bits. It's been a while because of the Christmas break but the best bits are back in full 2012 force and it's a bumper week!
The first week back at work after Christmas is always a hard one for everyone, and I have to admit that the first couple of days were a bit slow for me, but my to do list  soon kicked in and now I'm back and raring to go. I'm busy making lots fo plans for this year and setting myself some personal and work related targets to keep me inspired and on track. I wrote my 2012 aspirations and set it up on the blog for all to see and was really touched by the amazing comments I got back from you all, so thank you EVERYONE who took the time to email me, tweet with me and leave me such amazing comments.
This weekend is the first weekend to put those aspirations i to reality and I have set myself a new working rota, Saturday till 10am – 7pm, Sunday off…all of it! everyone needs a full day of don't they? so today  Nik and I are gong off for the day into the countryside to get some fresh air and hopefully a nice pub dinner somewhere!
But now onto the best Bits, sit back get yourself a cup of tea………happy reading! xxx
Best Wedding of the week
Green Wedding Shoes does it again with this beautiful Bohemian Picnic Wedding
I love the simplicity of the wedding, the sunshine, the fac  that it is all open air and the stunning bride
Best Theme
As My name says I love all things Boho, and this week I have seen a great collection of Bohemian styled weddings.
A Bohemian Farm Wedding – From Whimsical wonderland Weddings
Bohemian Corona Del Mar Wedding – From Ruffled
Mt.Hood Organic Farm Wedding – From Style me Pretty
Rustic Bohemian Picnic Wedding – From The Knotty Bride
Best Photography Blog Post – at this time of year it's all about the 2011 round ups!
2011 Blimey – From Emma Case Photography
A Year of Love – From Devlin Photos
The Year in Pictures – From Marianne Taylor (including one of me!)
2011: No Ones Gonna Love You More Than I Do – from Browns Photography
And A Happy New Year – From Toast
Best Styled Shoots
New years Eve Inspiration – from Style Me Pretty
Birds of A Feather – From Style Me Pretty
Southwest Indie Love Wedding – From Green Wedding Shoes
Steel City from Victoria Made 'Couture Wedding Cakes' – From Boho Weddings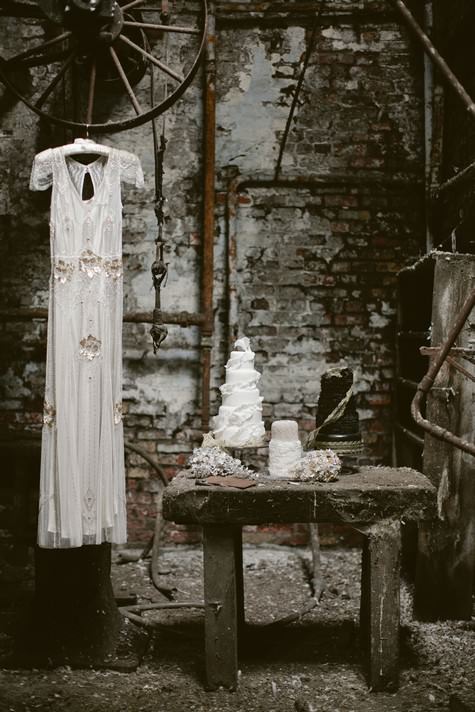 Best Trash The Dress
A Louisiana Swamp Trash The Dress – From Rock N Roll Bride
Best DIY Tutorials
Paper Flower Centerpeice – From DIY Wedding Ideas
How to Make Felt Pom Poms – From Bridal Musings
Vase and Candle Centerpeice – From DIY Wedding Ideas
Boho Bunting – From Green Wedding Shoes
Disco Ball Accents – From Project Wedding
Homemade Rustic Wedding Signs – From Before the Big day
Best Discussion
What Makes A Good Wife – from Rock n Roll Bride
Best Dress
Houston Bridal Session – From Style me Pretty (This is actually my bride Adrianne who got married in the summer she is originally from Texas and went back there a few months ago for a bridal shoot!)
Best From Boho
This week has been chocka on the blog and ti has been hard to pick but for me it had to be this wedding, so beautiful, so simple and just perfect in ever way! (and incredibly similar to my own wedding!)
Jenny and Ben's Beautiful Grecian Pool Side Wedding
Best Ideas
Finishing Touches 12 Unique Vase Ideas – From The Bride Suite
Old Fashioned Lemonade in Mini Bottles – From A Natural Wedding
Best Business Advice
Finding Your Business Mojo – From Lisa Devlin Via Rock n Roll Bride
Best New Blog Idea
Welcome to the Green Room – From Rock n Roll Bride Kat branches out from weddings and into phase 2 of her world wide blogging world domination and into the world of business……….a must read for any small business owners!
365 Happiness Project  – I launched my own personal project for the year. It's my attempt at injecting a bit of positivity into my own life and hoping to inspire others to do the same.
Best of the Rest
Miami Wedding – From Style me Pretty
Napa Wedding – From Style Me Pretty
A Swedish Vintage circus Wedding – From Rock n Roll Bride
Village Fete Wedding with a Coconut Shy  – From A Natural Wedding 
Melanie and Seans Wedding – From Love and Lavender
Snowy Maryland Wedding – From 100 Layer Cake
Crafty Florida Wedding – From Ruffled
Best non wedding
Knit Love – From Beyond Beyond
Phew……That reall was a bumper issue! I hope you like my selection! let me know what your favorite 'Bit' is and Happy Sunday!
Big Boho Love
Kelly x