Happy Friday everyone! If you're in the UK you have probably woken up to a very rainy day! I hope the wind and rain goes away soon so we can enjoy the weekend! You may also have now started half term, so let the Halloween celebrations begin! Today our wedding takes us to Indiana for the gorgeous autumn loving wedding of Sam and Rese who were married on 23rd October 2021 in Valparaiso, Indiana. They held a whimsical wedding with a heart warming spiritual ceremony, surrounded by amazing friends and family. They filled their day with autumn accents and celebrated their Yin, Yang love for each other. Such beautiful moments and a gorgeous couple. Big thanks to Blushing Rose Studio Photography for the lovely images.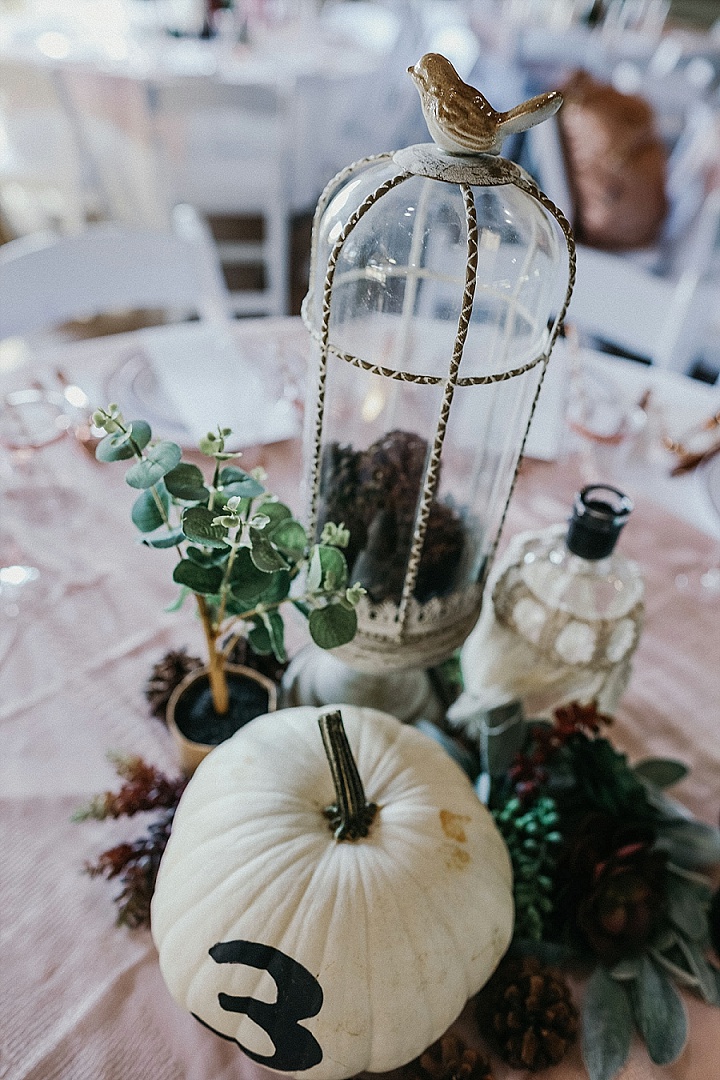 These two were made for each other. Each other's Yin and Yang. They choose their wedding dress colours to represent their union. When one is weak, the other is strong. When one is light, the other is dark. Each other's perfect opposites finding each other. Sam is wearing a black wedding gown and Rese is wearing a white wedding gown.
Their spiritual union was surrounded by love and support. You could feel the love and happiness radiating from them both. Tears of joy were shared from the brides and the guests during their beautiful ceremony. One of their readings was was the story of how same sex marriage became legal, and how powerful there union is. There was not a dry eye in the audience.
They got ready in the morning together in their home surrounded by their best of friends. Their rescued cats are very important to them and it was important to the brides to have photos with them too! Their love of theatre, literature, coffee, and whimsical touches were showcased in the decor too!
Blushing Rose Studio Photography