Wedding Photography is such an import at aspect of your wedding, finding the right photographer to capture your day is one of the biggest decisions you will make when it comes to wedding planning. When I first started in the wedding industry 14 years ago there was a good mixture of film and digital wedding photography, so much choice and so many amazing photographers working in both mediums. Well today I have invited Steven Duncan from Sven Studios onto the blog to talk about the resurgence we are currently seeing in film photography, what makes it so special and why it is perfect for a Boho wedding.
'Embracing Nostalgia' The Return of Film Photography in Modern Weddings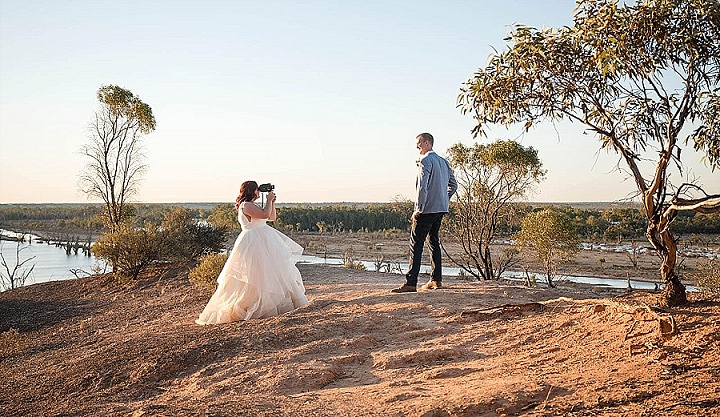 In the rapidly changing world of technology, where digital innovations constantly shape our lives, there's been a monumental shift in the realm of photography. This shift was so dominant that it led giants like Kodak, once a titan in the analogue film industry, to file for bankruptcy in 2012. However, the winds of change are blowing yet again, and this time, they're bringing back the charm of yesteryears.
Film photography, once thought to be on the brink of extinction, has been experiencing a renaissance. One particularly captivating arena of this revival is wedding photography. With more and more couples seeking authentic, timeless memories, film photography is getting a fresh lease of life.
Film's Resurgence in Wedding Photography and Videography
Recently, film-based wedding photography and videography has witnessed a resurgence in its popularity. Australian based photographers SvenStudios, recently began experimenting with super8 wedding videography, and are swamped with requests from across Australia and the world to employ this classic format. This rising demand hints at a trend that seems set to continue.
There are multiple driving forces behind this renewed interest. For example, numerous Gen Z couples are enamoured by the charm of their parents' childhood videos shot in the 1990s, when super8 film was the go-to medium. As the world constantly changes around them, many are gravitating towards timeless wedding themes, with a particular fondness for classic black-and-white and vintage aesthetics.
Film at Boho-themed Weddings
The Bohemian, or 'Boho', wedding theme, characterised by its free-spirited, rustic, and earthy aesthetics, is an obvious match for using such vintage technology to capture the day. Vintage techniques like film photography at Boho weddings is like adding the cherry on top of a beautifully rustic cake. While that doesn't sound very appetising, I couldn't think of a better metaphor..
The very essence of Boho weddings lies in their raw, unfiltered charm. They are replete with natural elements, from wildflower bouquets to macramé décor, and exude an aura of timeless simplicity. Film photography, with its grainy texture and imperfections, complements the Boho theme perfectly. Each photograph becomes a canvas capturing the essence of nature, love, and spontaneity while being simple, the very definition of 'unfiltered' and raw.
Boho weddings often incorporate personal, heirloom items that have been passed down through generations. What better way to capture these cherished elements than through film, a medium that itself carries the weight and beauty of bygone eras?
The Allure of the Authentic and Everlasting
More and more Gen Z couples are choosing film photography because of its unique and lasting appeal. It's different from the usual digital photos. Big brands like Kodak are bringing back old products like Ektachrome because of this renewed interest. They're even updating classic formats like super8 with new methods to match today's demand.
The film medium exudes an organic, vintage flair, often characterized as 'analogue'. Its expansive dynamic range beautifully captures the subtleties of light, shadow, and ambiance, making it perfect for immortalizing wedding day emotions.
Whereas digital photography is in a state of perpetual evolution, film photography remains steadfast in its ageless appeal. Its signature aesthetic is both iconic and evergreen.
Today's 'instant' and 'disposable' world makes way for a desire for permanence. At important events such as weddings, the importance of permanence is placed in the spotlight, when couples finally set a seal on their promise of undying affection for each other. Couples would want their photos to be safe from deletion, editing, or alteration. Film wedding photography boasts an aspect of permanence.
The negative in a film can be carefully handled, preserved, and redeveloped without losing its original quality. When preserved properly, film photos will retain their physical integrity for many years. Although film photography has always been altered, and manipulated – in fact that's why Adobe 'Photoshop' is even called what it is; Digital files, on the other hand, are easily lost and altered with a click. This sentiment is becoming even more prominent with the rise of AI imagery.
Film is Back Baby!
Weddings are milestones, moments when two souls promise eternity to each other. Such profound occasions demand a medium that can capture their essence truthfully and timelessly.
While the digital world offers convenience, it sometimes falls short in preserving the raw, unfiltered essence of moments. This is where film photography steps in, serving as a bridge between the present and the past.
In a world where most photos are adorned with digital alterations, film emerges as the quintessential boho touch, a raw reflection of unedited beauty. For the free-spirited Gen Z couples and those that follow, this journey into film isn't just a nod to the past; it's an embrace of genuine authenticity. As tech trends ebb and flow, the bohemian allure of analogue photography persists, ever enchanting.
Sven Studios
www.svenstudios.com / www.svenstudios.com/blog / FACEBOOK / INSTAGRAM
this is a sponsored post