Today I'm delighted to welcome James White back to the blog to talk us through one of the most popular of wedding hairstyles at the moment the 'low nape bun.' James is an Expert in wedding hair and has just won the East Midlands best wedding hair stylist in the 2012 Wedding Industry Awards so I'm delighted to have him back on the blog to talk us through this popular style and to show us how the experts do it!
So I'll hand the blog over to James and let him talk you through the process
How to create a low nape bun

Add a little height to the crown of your head by lightly backcombing the hair on top by the crown.Back combing consists of lifting the hair and combing the hair down toward the roots, creating little knots in the hair.
Smoothly comb over the front section of hair and pull it toward the nape of the neck. Comb the sides down to meet it and gather it into a ponytail. Push the ends of the ponytail up and pin to your scalp. Allow the fringe to cover your forehead. Apply hairspray to keep hair in place. Place the tiara or bridal veil just before the crown, so the teasing is not crushed.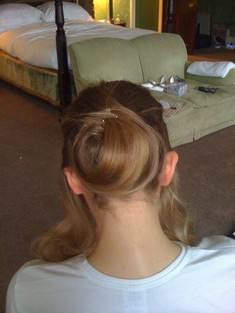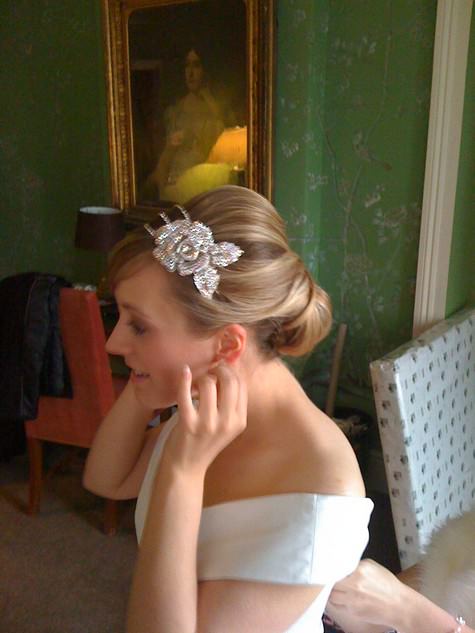 A few words from James
'My bridal hair attracts a sophisticated and discerning client who understands style and appreciates my artistic eye vision and ability to conjure up signature styles. Photo shoots and fashion shows.  Working between my private salon clients, bridal work, session styling with photographers and in seminars for product companies. My fresh approach  has attracted national press. I believe hair styles should be refined and enjoy a non-compromising attention to detail to create quality.'
You can find out more about James's work here:
www.jameswhitehair.co.uk
www.jameswhitehair.co.uk/bridal/category/blog
[email protected]
FACEBOOK
TWITTER
12 High Pavement, Lace Market, Nottingham NG1 1HN 07828768977