What's cuter than one bulldog at a wedding? Two bulldogs at a wedding of course!! Katherine and Nath were married on 13th August 2022 in Schoharie in New York. They travelled by van to their wedding, cross country to ensure that their fury friends could make it to their special day, and what an impact they made! The whole day is full of colour, fun and some fab additions. Like the mobile bar, that not only looks fantastic but was super functional, adding a really cool element to the day. Sarah Bridgeman Photography was there to capture the day for us, big thanks to the venue, The Maples Estate for sending in this gorgeous submission.
Katie from the venue tells us more about the day
What happens when animal loving artists get married? A colourful dog friendly wedding in upstate NY!
Originally from the east coast but now living in Los Angeles, California, artists / designers Katherine and Nath built their one of a kind wedding at The Maples Estate featuring their incredibly adorable bull dogs! Not only did they enjoy a full weekend getaway at the estate, they also travelled cross country in a van with their furry friends to ensure they could be part of their special day! Unfortunately a few of their other animals had to stay at home but they found ways to incorporate them into their nuptials with a post wedding photoshoot back in LA when they returned!
Katherine and Nath dreamt up such a special, colourful event and we are obsessed with every bit of their wedding! From the stitcher to the mobile bar, their food selection, wardrobe, neon signs and incredible colour palette, each detail of their wedding melded together so perfectly to create a truly unique expression of these two!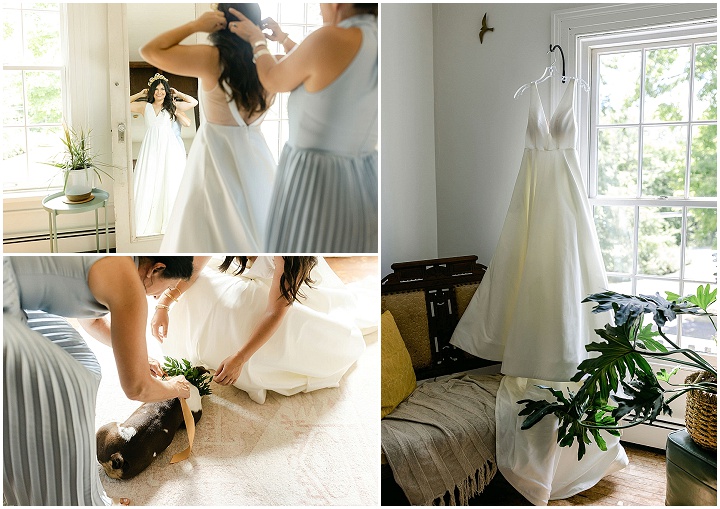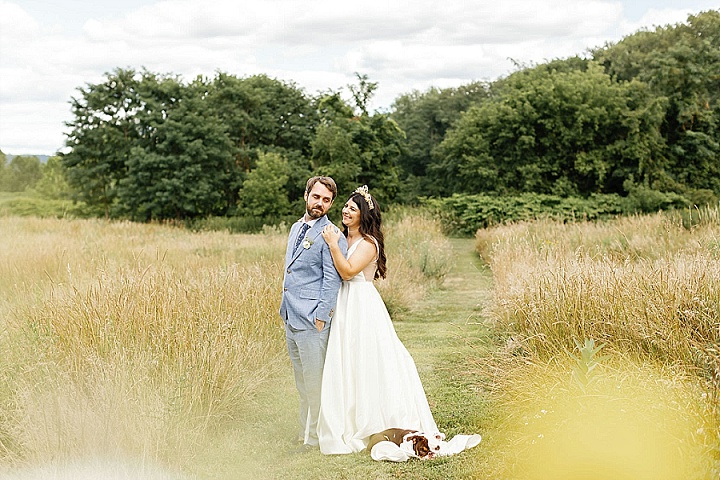 Supplier Shout Outs