Happy Good Friday everyone! I hope you are all having a great Easter break so far! Are you up to anything fun? Going away maybe? Time with the family? Or just eating your body weight in chocolate?? Whatever you decide, I hope you have a great Easter and get to do something fun. I have 3 fun packed days planned with Nik and Dexter, then a couple of days in the office before I head off to Cornwall next week! But before that I have this fabulous New York wedding to share with you. Brooke and Scott were married on 10th September 2022 in Schoharie. They wanted a chilled outdoor wedding, not too formal, just filled with love, good friends, family and a good old party! Big thanks to Kelsey & Nate for capturing the day for us and to The Maples Estate for submitting the wedding.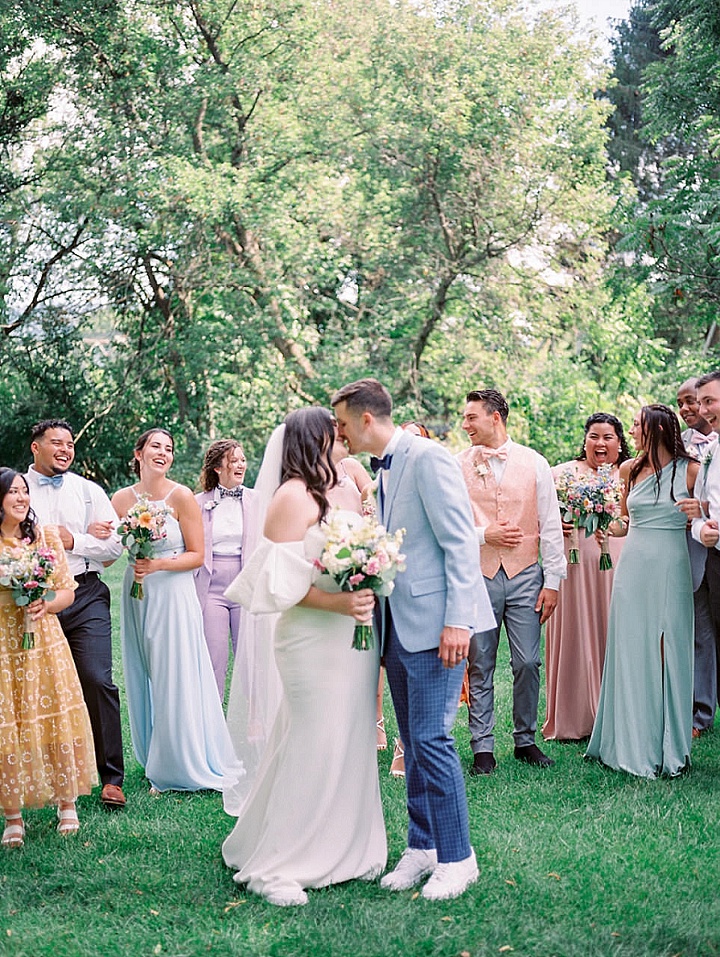 Katie from The venue tells us more about the day
A union under god in nature. That was Brooke and Scott's dream. Growing up in the church, they wanted to incorporate their faith into their marriage but preferred to celebrate in the open air under the sky, trees and stars, instead of holding an indoor church ceremony. With just three items on Brooke's wishlist, an outdoor wedding, checkered dance floor and sail cloth tent, they knew immediately that this was the place for them when they could envision their wishlist at The Maples Estate.
They woke up to the sunrise over the estate on the morning of their wedding after a couple days of fun with their bridal party staying in the farmhouse. For their ceremony, they invited their pastor to officiate their wedding and took communion together under the shade of the tree grove while one of Brooke's bridesmaids sang an incredibly loving song for the group to bless the moment. Wanting their bridal parties to see their faces during the ceremony, they scratched tradition and had their parties switch sides. Bridesmaids on Scott's side of the aisle and Grooms-people on Brooke's side. They opted for mixed chairs and rugs for their aisle which suited their personalities and each of their guests continued to tell us throughout the day that they could not imagine their wedding any other way. This was truly an expression of the two's union.
They enjoyed a cocktail hour on the grand veranda and celebrated into the evening under a beautiful sailcloth tent with of course, a checkered dance floor! Their attire was meticulously thought through with matching, but also mismatched bridal party colors and sneakers for the entire party including personalized kicks for Brooke and Scott. Scott was even presented with a brightly colored brand new pair of shoes on the dance floor by his grooms-people to dance the night away. Looking for a causal environment they opted for a pizza truck to sling pizzas for dinner, and supplemented with an additional handcrafted caterer for cocktail hour, sides and dessert. They even enjoyed a sparkling lemonade toast for speeches!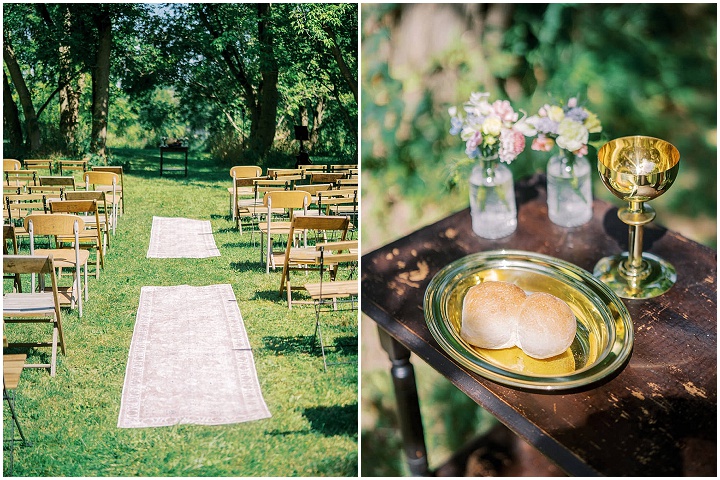 Supplier Shout Outs