It may be a gorgeous Spring like day today with all this glorious sunshine we have been having in the UK, but today I am taking you back to Autumn, as I whisk you off to Kentucky in the US for the cosy Autumn wedding of Micaha and Austin. This lovely couple wanted to showcase everything that they loved about Kentucky, Autumn being their favourite time of year, due to the gorgeous deep and rich colours. This was reflected in their wedding decor, with deep reds and lots of greenery. They kept the decor intimate with cosy candles and lots of lighting and the results are this soft romantic day filled with so much love. Big thanks to Sarah Katherine Davis Photography for the images.
Organic, Soft and Fun.
Micaha and Austin were married on 28th October at Lexington, Kentucky in the US. 'The Barn at Springhouse sort of just happened – we wanted more of an outdoor, natural, easygoing feel – where we could have food trucks, garden games, and a lot of laid back fun throughout the night. We stumbled upon it via Instagram, went to visit and loved it. We booked the next week!
We really wanted to highlight our love for the Kentucky outdoors at our wedding, there was a lot of greenery and other plants. We are also inspired by a more "organic, romantic" feel, so we really wanted everything to feel soft, light and happy.'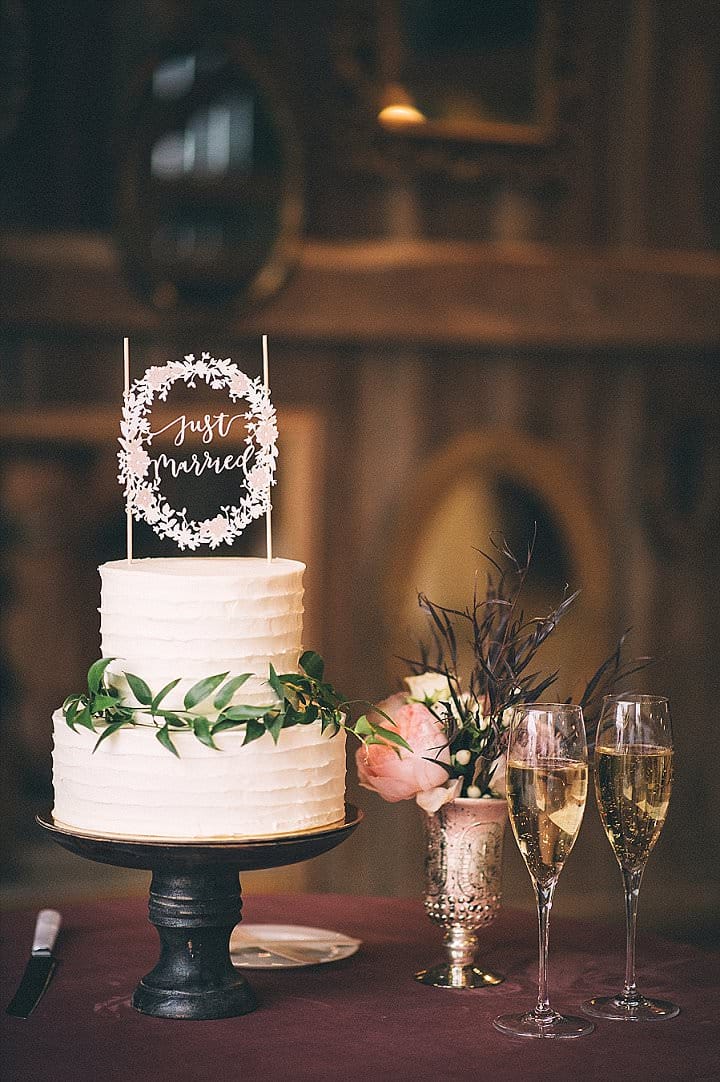 Theme or Colour scheme
We wanted our wedding to be authentic, intimate, and focused on our relationship with each other, and our family and friends. Fall in Kentucky is a gorgeous time, and we were inspired by the colors of the season. We also wanted an organic, romantic palette, with softer colors and a gentle feel.
Flowers
Our florals included a lot of eucalyptus, agonis, anemones, amnesia roses, Juliet Garden Roses, white and burgundy garden roses, white spray roses, violet ranunculus, white hypericum berries, burgundy dahlias and wax flowers. Amidst the white flowers, we tried to emphasize the burgundy of the roses and dahlias and the mauve color of the amnesia roses against the greenery. We envisioned moody, rich-toned floral elements to complement the late fall season of our wedding day.
Decoration 
The ceremony was supposed to be entirely outdoors and uncovered! But on our day, it was unexpectedly a crisp 35 degrees outside. As a backup plan, we were fortunate to have a beautiful barn as the backdrop for our ceremony, which provided a cozy atmosphere. Our ceremony decor was minimal, only eucalyptus leaves lining the aisle and vintage accents in the old tobacco barn. Our tented reception was covered in greenery – hanging greenery installations graced the top of the tent alongside string lights, live plants surrounded our dance floor, and the head tables, which were a collection of farm tables, were draped in eucalyptus. Two of our favorite reception touches were vintage gold candlesticks on all of the tables and mauve velvet tablecloth – they brought in just the right amount of "mood" and color! We tried to be very intentional about our DIY decor – the groom is a graphic designer, and he designed all of the wedding signage – some were printed and others were hand-painted by the bride!
Outfits
We wanted a very ethereal, romantic and organic feel to our entire wedding day. We knew a lot of that feeling would come from what we selected to wear. Austin selected a fitted navy suit and brown shoes, with a light tan tie – very neutral. Micaha's gown was maybe the fifth or sixth she tried on and was designed by Leanne Marshall – it was a strapless lace bodice on top with a flowing, sweet skirt.
Personal Touches 
Our wedding was all about personalization! Throughout the entire planning process, we continued to ask ourselves, "how does this reflect on us as a couple?" We love the local food scene in Lexington, KY and wanted to share that with our guests. We selected two food trucks and showcased our favorites from each! From the bride's choice, Minton's at 760's "Brunch on a Bun" to the groom's Pulled Chicken BBQ Nachos from J. Render's BBQ, the reception dinner was all about Lexington. We wrote our entire ceremony script together, wrote our own vows, and our wedding was officiated by a dear friend of the family. We have a daughter who was just under two years old at the time of our wedding, and we did a family dance during the reception. It was important to us that she was incorporated into the start of our marriage. She was also our sweet flower girl! We are in bourbon country here in Lexington, and our venue "buries the bourbon" in hopes of keeping bad weather at bay. A few days before our wedding, we went out to the barn and buried a bottle of bourbon. The night of our wedding, during the reception, we got to dig it up together – and everyone got to warm up by passing the bottle around during the fun on the dance floor!
Special moments 
We did a first look, and that was the most emotional moment of the day. Everything had been building up to that moment, and we hadn't seen each other since the rehearsal dinner the night before. It was just a time of "wow, this is really happening." It was a breath of fresh air to have a moment alone in the silence, just the two of us, relishing in the fact that it was our wedding day. We loved celebrating with friends and family, but at the end of the day it was about the two of us, and the first look allowed us to take it all in.
Advice for other couples
For the planning, think about what makes the two of you who you are together! For us, that was resoundingly our shared home state of Kentucky and its beautiful landscape, our friends and family, and the love we share. As for the marriage advice, we're pretty new at it, but in our ceremony, we shared vows to love each other through every season of life: the good and the bad, the joy and the pain, the planned and the unexpected. And, at the end of the day, just be on the other person's team.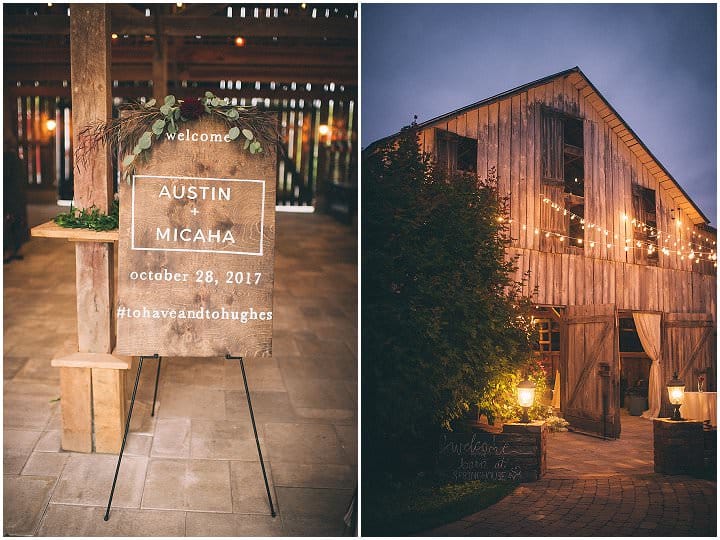 Supplier Shout Outs
For more information on Sarah Katherine Davis Photography go to