While planning your wedding, you are faced with hundreds of questions, some more fun than others! A really fun decision to make is what you want your signature cocktail to be. It is a simple way to manage serving alcohol on your special day.
Full bars can be challenging to manage and can get expensive. If you offer a couple of signature drinks, it will be easy to know what needs to be stocked and supplied. It also is a great way to build on the theme of your wedding. Here is a guide on how to choose your wedding's signature cocktail.
How to Choose a Signature Cocktail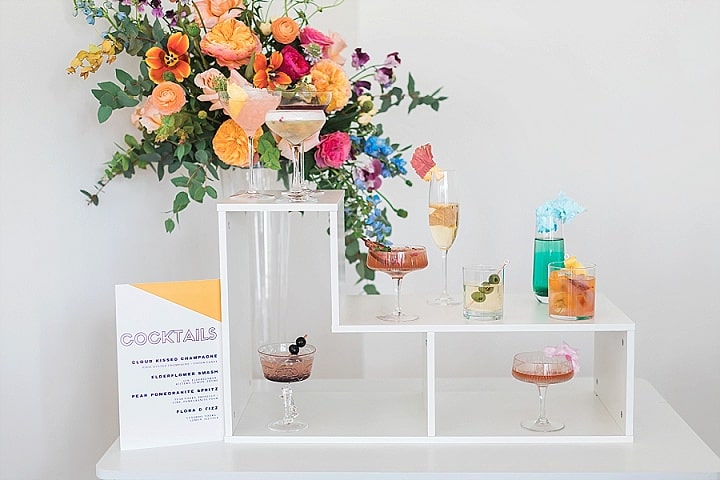 When deciding what your signature drink will be, you can keep some questions and concepts in mind. Here are some thoughts to run through before you make your decision.
How Many Signature Drinks Should You Have?
Most people do two signature cocktails at their wedding. One is based on each spouse. This lets you get creative and have two distinct flavours to appeal to everyone's needs.
Is the Drink Simple? 
It is essential to make sure your signature drink is simple enough. You don't want your guests waiting in line when they should be out on the dance floor or mingling with friends.
A rule of thumb you can follow is to keep it under four ingredients unless it is something already premade. This will make the bartender's life easier and keep the wedding flow going.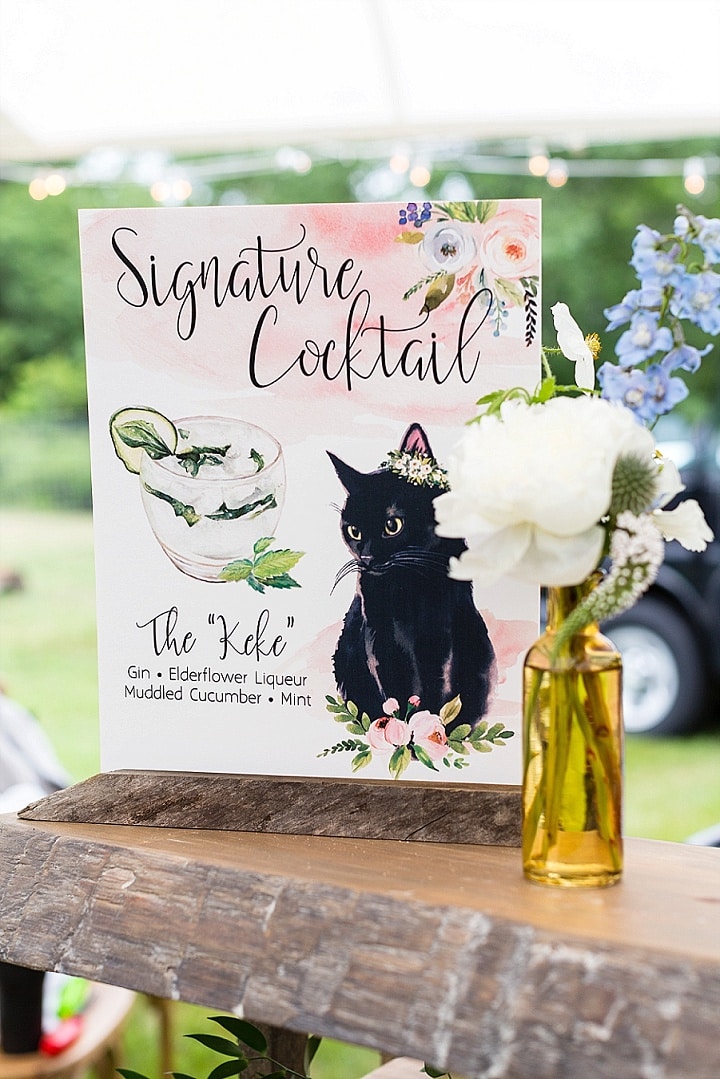 Which Liquors Should You Use?
If you are trying to accommodate everyone's taste, you can use two types of liquor. Typically choosing a clear and brown liquor is an easy way to do this. A survey reported that people feel the most positive when drinking vodka over other liquids. Vodka may be the way to go if you want to induce happy emotions all night at your wedding.
If vodka isn't your style, you can choose from gin or tequila for your clear liquor and either whiskey, rum or bourbon for your dark one.
Is it Something You Like to Drink?
Try not to overthink your drink selection. Choose things that you and your partner will both enjoy. It can be anything from a martini to a daiquiri, as long as it represents one of you.
Along with having a drink you like, make sure it is not too strong. You and your guests will want to remember your special day so choose something that will allow you to have a few and make it out to the dancefloor.
Is the Name Creative?
Suppose you want to add another personal touch, you can choose a fun name for your drink. You will want to make it fun but not take it so far that your guests don't know what they are ordering.
If you need some inspiration, try naming them after your partner or personal things like your last name, pet, hobby or anything you can come up with. Everyone is sure to love a personalized drink name.
Did You Research?
You can do some investigating in your family. See what everyone's drink of choice is and try to choose ones that seem like everyone will enjoy. There are many popular options that everyone can get behind.
Signature Drink Suggestions
While deciding what you want your signature drink to be, you will be left with no shortage of options. You may choose to have your drink based on flavor or maybe you have your guest's health in mind. Either way, there is sure to be a drink almost everyone will enjoy. Here are some simple drinks to spark your ideas.
Peach Bellini
A peach bellini is a sweet and straightforward option to serve your guests. It only has three ingredients, but it still tastes fantastic. All you need for this drink is prosecco, peach schnapps and a little bit of orange juice. You can skip the orange juice if you prefer.
Cucumber Flower Martini
This is a great refreshing drink to serve to your guests. It is as simple as it is good. The only ingredients you will need are jt meleck, st Germain, cucumber, lemon and soda.
Cranberry Mule
One of the best things about a Moscow Mule is that you can customize it in many ways. A cranberry flavor is excellent for all seasons, but you can change it to fit your theme or preference. To make this drink, you need vodka, lime, cranberry juice and ginger beer. This is a delicious combination your guest will enjoy.
No matter what drink you choose, you and your guest will have a great time on your wedding day. Follow these steps to choosing your signature drink and this wedding day decision will be a breeze.
This is a collaborative post